GEORGIA O'KEEFFE MUSEUM, SANTA FE, NEW MEXICO
In spite of their cultural impact, there are but a few museums worldwide solely dedicated to the work of female artists. Santa Fe, New Mexico, boasts one of the best of them and is the home of the Georgia O'Keeffe Museum.
O'Keeffe, was one of the first artists to explore abstractionism, but in 1929 she discovered New Mexico, a trip that would greatly inform the development of her signature style featuring brightly colored flowers and multi-hued landscapes. Her work, now featured in more than 100 public collections around the world, continued to garner critical acclaim, and there is no better venue to appreciate the breadth of her artistic contribution than in her namesake museum, situated in an environment that provided the artist so much inspiration.
The museum, which opened in 1996, increased its holdings dramatically when The Georgia O'Keeffe Foundation transferred its remaining works in 2006, an extensive collection of paintings, sculptures, sketches, and photographs. In addition to the museum, visitors can also tour O'Keeffe's home and studio located northwest of Santa Fe for a firsthand look at the artist's work process. Her second home at Ghost Ranch is also part of the museum's collection, and though not open to the public, offers landscape tours for a peek into the world in which she found inspiration for nearly 50 years.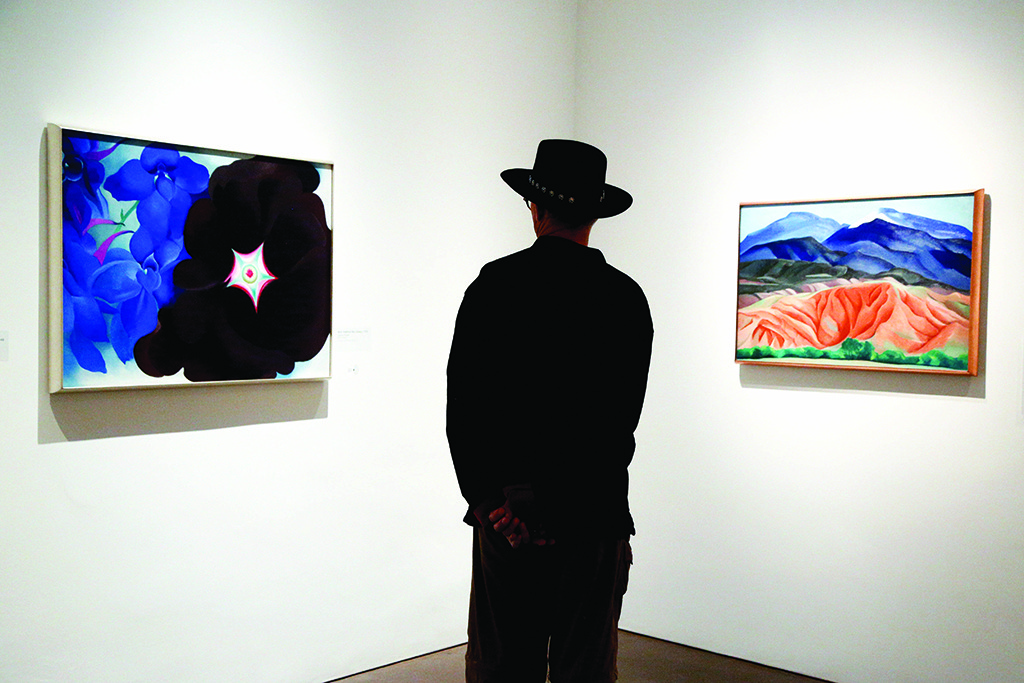 The museum also exhibits contemporary works that reflect O'Keeffe's impact, such as the forthcoming "Jo Whaley: Echoes" (November 2, 2018–February 24, 2019). Whaley's still life photographs will appear among O'Keeffe's works and draw parallels through the use of vibrant colors and captivating compositions, as well as explore the shift into 21st-century perceptions of the environment.