"Meet me at Arafat Square," my gay Palestinian friend Najeeb texted me, "I'll take you to one of the queer cafés in Ramallah." Not knowing how to say "square" in Arabic, my taxi ended up taking me to Arafat's Tomb—an iron gate, guarded by Palestinian Authority officers with big guns. It was 1 A.M. No Najeeb. No phone credit. No cabs passing by. Then, one of the guards started walking toward me, and I felt a nervous sweat trickle down my back. I saw him reach for me and I flinched, before realizing that he was just offering me a cigarette. He flashed a handsome smile and, in perfect English asked, "Do you want a private tour of the tomb?"
Admittedly, I arrived in the West Bank with certain expectations of homophobia, xenophobia, and even violence. Asking my friends back home in Maryland if they wanted to join me on this trip, one responded: "I don't want to die," and another told me he "doesn't want to go to the desert." The Palestine that I discovered over the next two weeks in the West Bank was far more multifaceted, welcoming, and fun than the frightening and unidimensional vision of Palestine that we read about in our news headlines (Hamas terrorism, Muslim extremists, etc.).
The Palestinians that I met were religiously, racially, politically, and socio-economically diverse, including Christian Palestinians who told me their ancestors were among the first followers of Christ, Bedouins who continue to guide their animals to graze, and French-Palestinians who spend half the year abroad (and from what I could tell, only wear Hermès). The landscapes I saw varied from terraces of olive trees on lush rolling hills and the dunes of the Judaean Desert to the healing waters of the Dead Sea.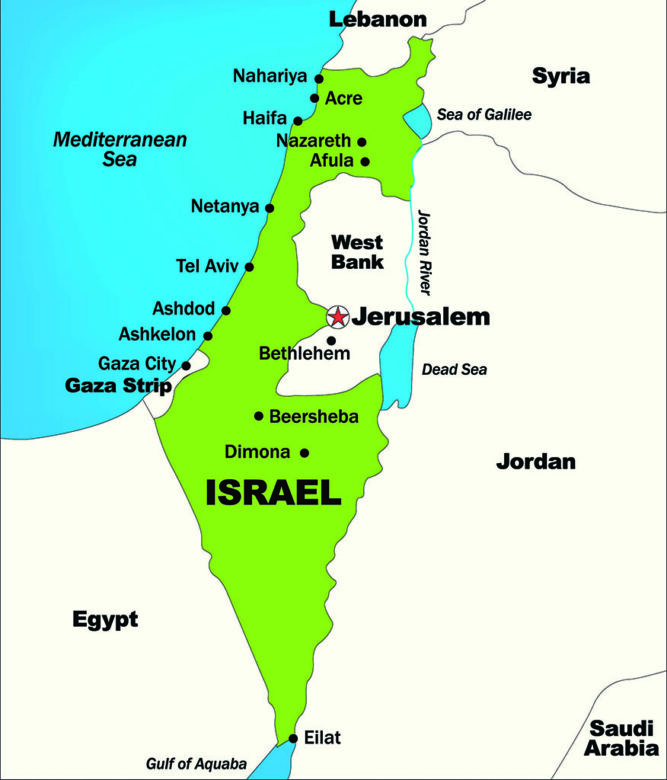 The Palestinian culture that I discovered was generally warm and relaxed. Conversation often started and ended with "habibi," which means friend in Arabic. According to Troy Masters, originally from Nashville and currently living in New York as the co-founder and associate publisher of Gay City News. "The food, love, willingness to try to communicate, and sense of family was extraordinary at every turn…and it was sincere."
Troy recounts a story of coming across a small group of gay and les- bian Palestinians in Ramallah who, "after spotting me as gay, invited me to their table and offered me coffee." Many other gay travelers I met in the West Bank recounted similar stories of hospitality. Matija Thomas Sraj, a lawyer from Melbourne, told me that "the first thing that happened when I stepped off the bus in Ramallah was that I was invited to tea by two older men we met on the bus."
Gay Perspectives in Palestine
Sa'ed Atshan grew up in the city of Ramallah. He went to the US for a Ph.D. at Harvard University and now teaches at Brown University. According to Sa'ed, in Palestine, like elsewhere, there is a spectrum of experiences with coming out. Personally, he says he was welcomed with love and support, but he also has friends who were threateningly outed or met with violence. Another gay Palestinean I met in Ramallah, Sam, says that homosexuality is generally not accepted in Palestine, but there are spaces in Ramallah where you can "be whatever you want."
Though there are no laws in the West Bank that criminalize homo-sexuality, neither are there laws that protect LGBTQ persons from discrimination. Gay politics in Palestine are complicated by a convo- luted history of legal codes, including Ottoman, British, Jordanian, Egyptian, and Israeli occupation. In Gaza, for example, homosexual acts between men are still illegal under the British Mandate Criminal Code Ordinance of 1936. (For more information on LGBTQ rights in Palestine, I suggest reading through the publications of the Palestinian gay rights group called alQaws.)
Timothy McCarthy, a founding member of Barack Obama's National LGBT Leadership Council and part of the first LGBT delegation of the US to Israel/Palestine told me that "the insinuation that Palestinians them- selves are 'by nature' more homophobic is not true…while there is certainly more progress to be made on LGBT issues in Palestine, this is true of Israel and the United States as well."
Safety Concerns
Though the West Bank is easily accessible, Gaza is off limits to all tourists. When traveling to the West Bank, the US Department of State warns travelers to take caution and avoid demonstrations. There are real risks to being hit by rocks, Molotov cocktails, or gunfire on West Bank roads. I personally witnessed a violent incident between Palestinian villagers and Israeli soldiers while driving through the countryside. They were not interested in attacking passersby, and we easily avoided the line of fire. Though safety concerns are not to be sidelined, the US government keeps track of hundreds of thousands of Americans who do travel safely through the West Bank every year. According to the British government: "there have been no recent reports of any serious incidents involving foreigners." Note that US federal government employees are not permitted to travel in the West Bank, except to Bethlehem and Jericho.
I spoke with several other gay travelers about how safe they felt during their travels to the West Bank. Most agreed that, as tourists, the general social codes of modesty also protected them from offense. Casper ter Kuile, who was born and raised in Southeast England to Dutch parents, summarized: "I felt safe everywhere we went, but I certainly wouldn't go there on a honeymoon."