Could you ask for a nicer day," Cindy Salvato exclaims as she stands outside DePasquale Plaza with her arms ready to embrace and puckered lips extended for that Italian double-cheek kiss. "Welcome to a taste of Federal Hill," she tells me, gesticulating toward the Italian-flag archway entrance with a giant pigna (pine cone) hanging in the center like a religious reliquary. It's not long before Salvato tells me about her food tour company, Savoring Rhode Island (www.savoringrhodeisland.com), and we stop at the bustling Constantino's Venda Ravioli (265 Atwells Ave., Tel: 401-421-9105. www.vendaravioli.com) where the smells take me back to shopping in New York's authentic Little Italy, Arthur Avenue. We pop olives, freshly cut mortadella, salami, and prosciutto into our mouths, while chasing it with cheeses many Italians would be envious of as the butchers, cheesemongers, and pasta makers compete for Salvato's attention. Looking around the market, men and women with their work IDs come in and order sandwiches and salads, and it's hard to not be jealous that this is in their backyard.
Salvato, who is a trained pastry chef, leads me to Scialo Bros. Bakery (257 Atwells Ave., Tel: 401-421-0986. www.scialobakery.com) where she personally says hi to the family that still owns the bakery. Armed with cannoli and sfogliatelle, we visit the tiny one-room facility where Venda Ravioli makes their award-winning products. One older woman, who reminds me of my nonna, directs three Italian ladies like a conductor. "See this," she says in a thick Southern Italian accent. "It's the same recipe my great grandmother taught me and her mother before her." I ask if she ever tries new fillings like pumpkin. "Why would I do something as stupid as that?" she asks put- ting her hand to her chin as if I asked the dumbest thing in the world.
In Providence, tradition is as firmly entrenched in the city as the roots above founding father Rodger Williams' grave, and, at times, often trumps modern-day trends. Providence, however, has always been a city that grows with the times, and locals and chefs graduating from Johnson and Wales have begun to find harmony with the past and present. Just ask the throngs of locals enjoying cocktail culture at a new rooftop bar, alfresco dining at a French bistro, or conversation over coffee at a one-of-a-kind café.
CIRCE RESTAURANT & BAR
From traditional to modern, Circe Restaurant and Bar has sent rumbles throughout the city's culinary scene. Maybe it's the fact that the owner, Carlo Carlozzi, worked his way to the top, literally. Starting off as a bartender and progressively working in all facets of the industry, he saved his tips for nearly a decade and was able to open his dream spot. When the Downcity Restaurant closed, Carlozzi was able to imprint his vision on the large space. The restaurant may be quite big (two floors), but it never feels overwhelming or cold. People come for the food, but then stay until after- hours on the weekends to party, often wrapping around the upstairs balcony, and this combo really hasn't been seen in Providence. Guests pass a long well-lit white bar to a cozy dining area where white tables and comfortable high-back leather booths allow you to feel at home. Under Carlozzi's supervision, Chef Simon Keating has brought everything good, savory, fun, and filling to his New American menu that is a fine balancing act between local foods and an homage to Carlozzi's Italian roots. We can't resist the fresh oysters or the Rhode Island blue-gold mussels that are prepared in a classic French style. Chef Simon is at his best when marrying the flavors of Italy and New England, as evidenced by the house-made gnudi (a ricotta gnocchi) that's beautifully displayed alongside the Maine lobster and ricotta in a beurre blanc (of course made with Champagne) and broccoli rabe. Carlozzi's time as a bartender has taught him some tricks, so a chat with the man will ultimately see your table filled with wild concoctions you'd never have imagined unless you were sitting in this whimsical spot. 50 Weybosset St., Tel: 401- 437-8991. www.circerestaurantbar.com
CAMILLE'S
Stepping into Camille's, as cliché as it sounds, is like stepping back in time. It's the Italian restaurant you can picture a mafioso type sitting down to a glass of house red. The dark, red-curtain-clad restaurant takes us by surprise coming in from a day in the sun, but like our entire experience here, our eyes adjust and appreciate the old-world charm, attentive service, and high-end food of this Providence institution. Executive Chef Jonathan Baptista couldn't have done a bet- ter job when taking the restaurant's classic Italian-American staples (eggplant Parmigiana, chicken cacchiatori) and elevat- ing them to meet 2016 fine dining standards, while also having fun reinventing dishes to further cement the restaurant as an authority on Italian cooking. The fried calamari is lightly breaded in an aromatic, well-seasoned batter and pan-fried with peppers to give it that acidic pop, while the specially prepared zuc- chini flowers bring me back to Sunday dinner sitting in my grandmother's backyard. They are light and crisp with a hint of salt (tradi- tional anchovies are used by finely chopping them and putting inside before frying). Meanwhile, our server Steve is as attentive as a waiter in a Michelin Star–awarded restau- rant and is a whiz at recommendations. My main is the gamberetti scampi stile o fra diavolo with freshly made linguini and the just-enough amount of fresh red pepper in the fra diavolo red sauce to give it that essential kick. My companion chooses the pan-seared salmon, which is complemented with blue crab, potatoes, and garlic cream and is quick- ly devoured before I can even taste it. And like any Italian dinner, you'll be made to eat some dolci. We're glad we did as Pastry Chef Alissa Munchkin has a few tricks up her sleeve and an assortment of modernized Italian cakes and gelati come out. Steve, sensing our full stomachs insists on a shot of grappa that gives us the fuel for a very slow walk home. 71 Bradford St., Tel: 401-751-4812. www.camillesonthehill.com
GARDE DE LA MER
As part of the massive ProvidenceG develop- ment (a transformed historical building into a luxury, residential/lifestyle complex), Garde de la Mer (Guardian of the Sea), represents the growth of fine, yet approachable dining in the heart of the city. Residents were shocked by the charm of the restaurant as the prior tenant of the ground-floor space was a narrow bar- bershop, but architects cut into an adjacent ally, and the result is a two-story restaurant with soaring ceilings. If one were unaware, he or she would feel as though they were in New York's world-famous Balthazar with its black-and-white tile work and the French-inspired art and table settings, but the crossed oars reveal that New England flavor. The wraparound mezzanine offers additional seating and a view of all the goings-on, but I'm more interested in the street bustle, so our table teeters between the two worlds in an alfresco section. As soon as we sit, we're hit with sizzling-warm breads in a cast-iron pan covered in salt and butter. Chef Robert Sisca, formerly of Bistro du Midi in Boston, has taken the reigns of all of ProvidenceG's restaurants, and the traditional French dishes are only elevated by the New England seafood and the New American flair. Local oysters are palate perfect, and lead nicely into our mains. My fist- sized diver scallops are delicate yet hardy with a caramelized outer layer that continues to make my mouth water. Together with the local succotash and creamy polenta, you'll wish you didn't eat all that bread. Afterward, head next door to the sister property Rooftop at the ProvidenceG for an LA-style nightcap with a show-stopping view of the city. 86 Dorrance St., Tel: 401-632-4799. www.gardedelamer.com
VANUATU COFFEE ROASTERS
It wasn't an easy task to convince Rhode Islanders to appreciate a fine cup of fair trade coffee. Dunkin' Donuts, from nearby Boston, may have more locations per capita here than in any city, but Vanuatu's cup of coffee (proudly touted as coming from seedling to cup) is a java revelation not only for the morning pick me up, but also for sustainable business. From a ran- dom pick-it-out-of-a-picture trip to Vanuatu (the South Pacific volcanic island) after calling it quits in Silicon Valley, Jimmy Lappin brought back coffee beans and devised a straight-from-the- farmer roasting operation together with his sister Martha Soderlund. Here, the beans used go far beyond fair trade as it literally comes from the farmers straight to Soderlund and Lappin who roast them in-house and create no-nonsense coffee. Best of all, each farmer receives money directly, creating much-needed jobs and income stability in the archipelago, while we receive organic, pesticide-free coffee. The café is adorned with photos from their travels to the island including pic- tures of some of the farmers, as well as cute small tables where you can sit and savor the brew. Locals wait in line for a cup and play favorites with the various blends. I sample the Silhouette and am pleasantly surprised by its robustness, but it's also smooth and packed with a get-ready-for-work punch. To go, I grab a Roadie, which is their signature ice beverage with a non-artificial creamer. 294 Atwells Ave., Tel: 401-273-1586. www.vanuatucoffeeroasters.com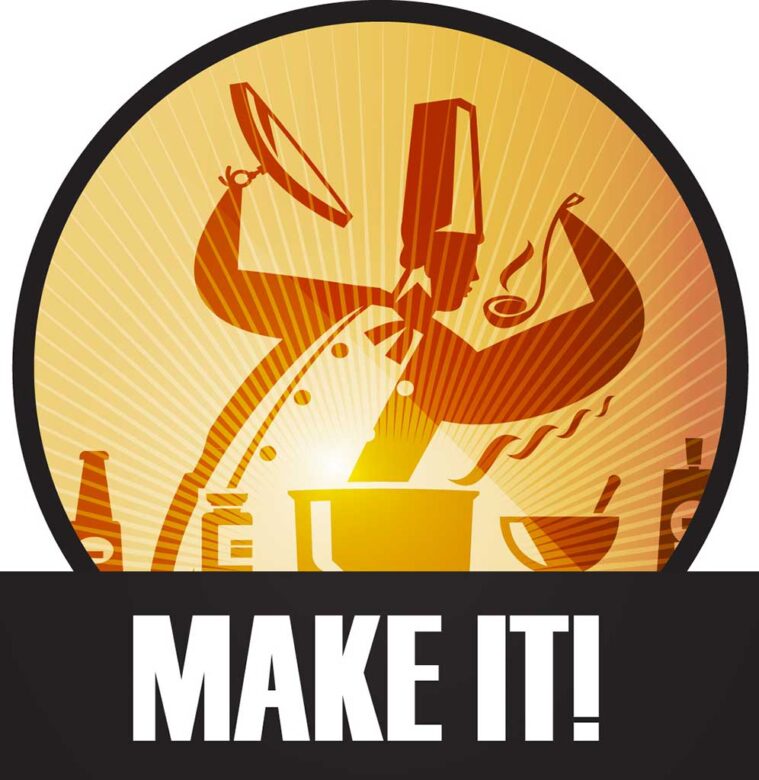 Try a Grilled Mediterranean Seabass, Broccoli Rabe, Golden Raisins, Blood Orange Sauce Vierge recipes at home. Click here.