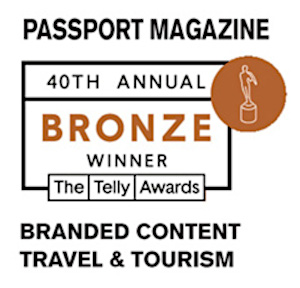 Go… Stay… Play… Dine: Orlando has a lot to offer the LGBTQ community beyond the famous theme parks. Join Jorge Estevez, WFTV-Channel 9 News Anchor and PASSPORT as we uncover what is Uniquely Orlando from the Se7en Bites Restaurant, to The Hammered Lamb and Hamburger Mary's.
Wanna try Trina's Best Southern Biscuits and Sausage Gravy at home? Get the recipe here.
For a cool and "fruity" libation check out the recipe for The Lambert/Huckleberry Lemonade.