Summer is here, so let the entertaining begin! Whether you're outdoors grilling at a barbecue or indoors chilling with some friends, have some delicious and easy-to-make culinary quick bites that are perfect for your summer soirée. These tested and proven tasty treats have saved me in a last-minute pinch and were the "hit" of many cocktail parties. I've also included the recipe for a great cocktail I call the Sparkling Pear that is as delicious as it is affordable. Here we go…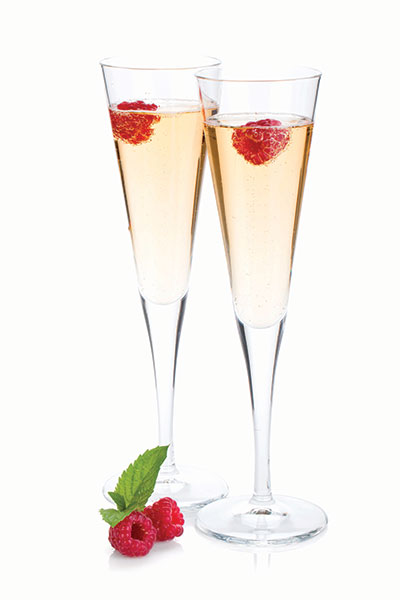 FRENCH TARTINES
You've heard me speak about the time my beautiful partner came home with colleagues and all I had was some good bread, a few fresh radishes, and mini-cucumbers? True story. I have to tell you those ingredients saved his life. Thinly slice your bread or use grocery store bread cut into triangles. Place them on a sheet pan and sprinkle some great olive oil on them, add a pinch of salt, and place them in the oven for about five minutes. I've also done this in the toaster; in which you would sprinkle the salt and olive oil afterward. Take some mascarpone cheese (I had ricotta cheese on hand that day) and spread some on the bread slices. Then thinly slice your radish and cucumber into circles and place them on top of your bread in neat little rows. Sprinkle again with salt and fresh ground black pepper and a splash more of olive oil—even add some dried pepper flakes for a kick if you so desire. Place them on a board or platter and serve immediately.
THE BEJEWELED
FRUIT & CHEESE PLATTER
I always have wedges of brie cheese in my freezer (pasteurized cheese freezes very well), and I have a cupboard filled with dried fruits and nuts. This dish is especially good when company drops in unexpectedly. Grab a bowl and place a palm full of whatever dried fruits and shelled nuts or seeds you may have into it. I usually have dried cranberries or cherries, golden raisins, pumpkin seeds, and almonds. Place about two tablespoons of honey in the bowl and mix it up. Place your wedge of cheese on a microwave-safe plate and spoon your mixture on top of it. Place it in the microwave for ten seconds (15 seconds if frozen) and transfer with a spatula onto a pretty cutting board or serving platter. Add some grapes, sliced apples, or any fruits you may have around. Complement it all with great-tasting crackers or make toast points. This fruit and cheese platter is festive, and the dried fruits glistening with honey looks like little jewels on top of the brie.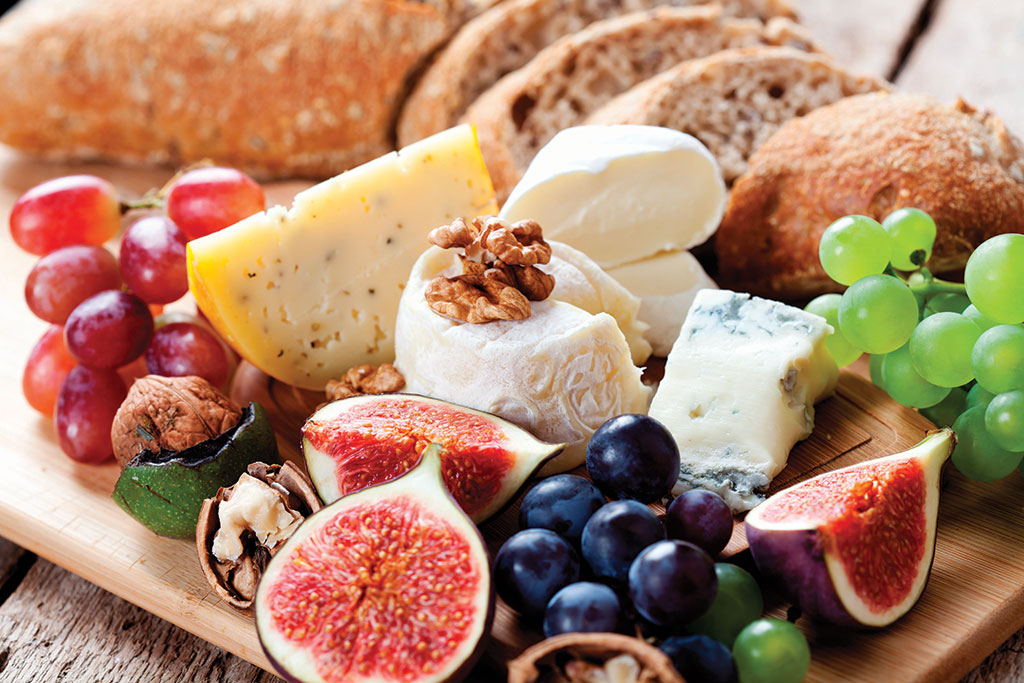 ELEGANT SHRIMP COCKTAILS
Shrimp cocktail sounds so 80s and 90s, right? But this elegant appetizer is beautiful, delicious, and, more importantly, easy to create in a flash. Place your peeled, deveined, and clean shrimp (leave the tails on) in a bowl and add about two tablespoons of olive oil to them. Sprinkle on some salt and pepper, dried chili pepper flakes. and some herbs like chopped chives or parsley. With your clean hands, mix the shrimp to incorporate your seasonings. Place your shrimp on a hot grill pan and cook them about two-three minutes per side. To assemble, place about a tablespoon of your sauce (I like tartar sauce as opposed to the red cocktail sauce, but use what you like) in the bottom of a long stemmed glass. Place three or four pieces of your grilled shrimp into the glass with the tails hanging out. You can also use a shot glass, using a single juicy shrimp. Garnish with a lime slice and a fresh sprig of green (like parsley or chervil). Place them inside the glass on top of the sauce and add the garnish of lime and parsley as usual. I also add a long bamboo skewer so that the guests can still easily handle the shrimp. Some of my dear friends have told me that summer officially starts for them when they have one of my shrimp cocktails. Make fond summer memories with your family and friends with this one.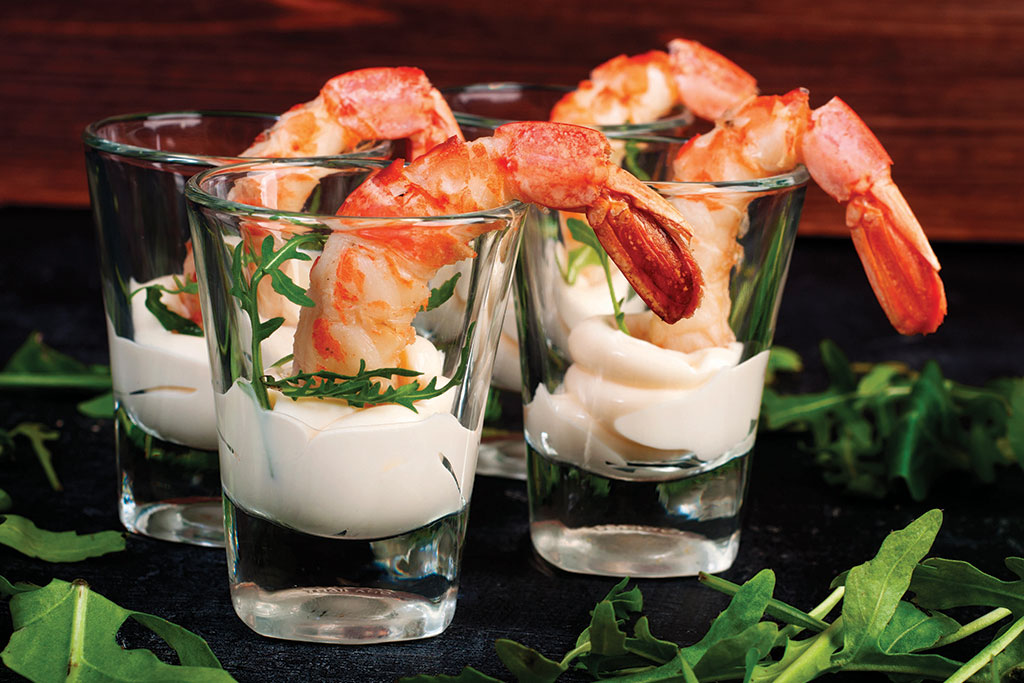 THE ITALIAN SPARKLING PEAR
This signature cocktail of mine is actually called Henry's Sparkling Pear because he requests it for his birthday parties, summer parties, and every holiday party. I can't blame him, they're really yummy and so easy to make. All you do is fill a champagne flute a third of the way with fresh pear puree or a good-quality store-bought brand. Add Prosecco to the top and drop in a raspberry. Trust me, your guests will never guess just how easy it is to put together. And the taste? Like summer in a glass!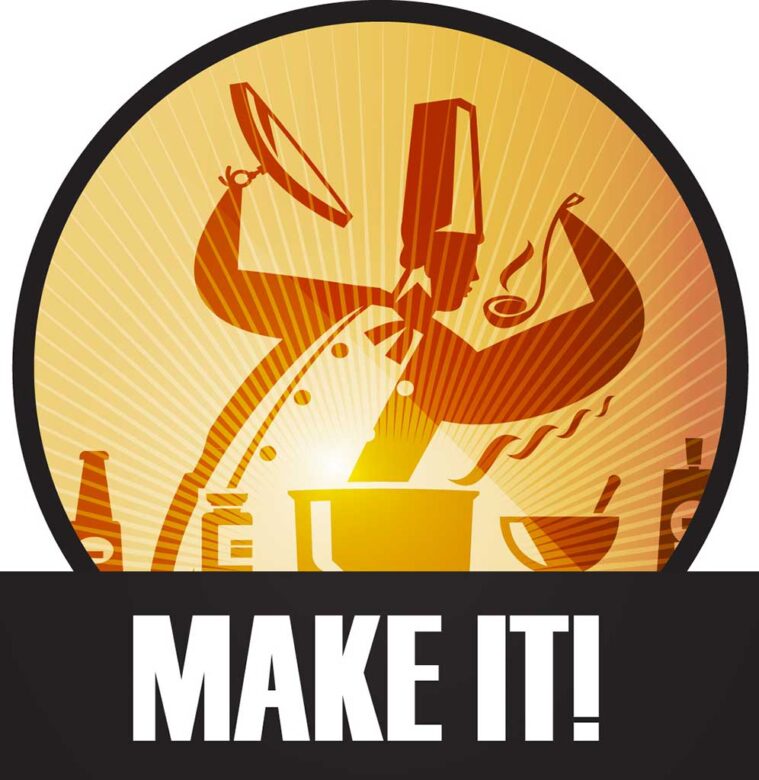 To watch an instructional video on how to make these recipes,
click here.