With a farming heritage reaching back centuries and harvest ranging from apples to zucchini, Long Island is among New York's most fertile regions. Add its bountiful waters, world-class wines, artisan producers, specialty purveyors, and, most critically, the right talent to bring these ingredients to life, and Long Island is confidently asserting its own culinary identity.
At the vanguard of this success was Guy Reuge. Following early training in his native France, the much decorated chef, enchanted by America, moved to New York City in 1973. Following a decade at hotspots including Maxwell's Plum, La Tulipe, and Tavern on the Green, Reuge and wife Maria (editor of Gourmet) in 1975 opened their acclaimed Mirabelle restaurant in St. James on the North Fork of the island.
"We were pioneers in leaving Manhattan for Long Island," says Reuge, likening the region to a culinary "Siberia" in 1983. "There was no decent bread, and we were the first to introduce mesclun salad to the menu." An immediate hit, Mirabelle remained hot until 2008, when Reuge closed up to focus on his family. The break was short-lived. When venerable Long Island food-service company Lessing's approached him about reviving the name at the landmark Three Village Inn in nearby Stony Brook, Reuge said yes.
"We opened in 2009 as a dual concept, pairing fine dining Restaurant Mirabelle (150 Main Street, Stony Brook, Tel: 631-751-0555. www.lessings.com) with the more casual bistro-style Mirabelle Tavern," says Reuge, who also serves as corporate chef de cuisine for Lessing's portfolio, including luxe newcomer Sandbar (55 Main Street, Tel: 631-498-6188. www.lessings.com) in Cold Spring Harbor. "I've seen and contributed to tremendous change," adds Reuge. "Long Island no longer has to feel jealous of New York City at the table."
Other than truffles and olive oil from Europe, Reuge stays local and regional for his ingredients, including herbs and baby greens from Mirabelle's garden. Classic menu choices, with custom-designed nine-course tasting menus available for private groups, include panisses (chick pea fries with spicy mayo), Duck Mirabelle, and Reuge's legendary ginger almond tart.
The bread on Long Island has improved, too. With four Suffolk County locations, Blue Duck Bakery (30 Hampton Road, Southampton, Tel: 631-204-1701. www.blueduckbakerycafe.com) is among North America's top-ranked bakeries. Also supplying restaurants and stores across the wider region, co-owners Keith and Nancy Kouris are emblematic of the diverse artisanal producers who have helped to enhance Long Island's food and beverage story.
"Farm- and sea-to-table are naturals for Long Island," says Rosa Ross, chef-owner of Scrimshaw (102 Main Street, Preston's Wharf, Tel: 631-477-8882. www.scrimshawrestaurant.com) in Greenport. "As those movements became popular, Long Island experienced a con- current mini-boom of boutique and organic farms, especially for live-stock. Together, these trends helped shape the menu we offer today."
Born in Hong Kong to one of Macau's founding families, Ross herself has enriched the island's epicurean vocabulary. Raised in a food-centric culture, her subsequent global travels only expanded her culinary perspective.
Learning from an all-star parade of chefs along the way, among them Marcella Hazan, Jacques Pepin, Daniel Boulud, and James Beard (cooking alongside the master himself at his Manhattan townhouse), Ross, ironically, had no designs on being a chef.
That changed in the late 70s, when Ross, then a Manhattan advertising executive, began teaching cooking classes. Starting with in-home tutorials, she added catering, followed by two decades teaching at Peter Kump's New York Cooking School (now the Institute of Culinary Education). In 2004, with three best-selling cookbooks to her name, Ross and her late husband took the plunge and opened Scrimshaw.
"As a mostly seasonal dining destination, properly provisioning the menu had long challenged Long Island chefs, limiting creativity while perpetuating the competitive disadvantage with New York," says Ross. "With the emergence of those artisanal producers and small farms, however, we could directly access suppliers and hand select our ingredients," she continues. "That gave us more control over our menus, creating more uniqueness and diversity on the plate."
Commanding an unbeatable perch on a historic wharf in Greenport Harbor, Scrimshaw, with its nautical décor, enchants in several ways. Sipping cocktails outside with Shelter Island in the distance is a popular prelude to the dining. At heart, the cuisine is "Asian-influenced modern American with French accents," but Ross is a chef without limits. Like a well-stamped passport, menu items include locally sourced salads of heirloom tomato, beets, and baby greens; Mongolian lamb potstickers; Hong Kong bouillabaisse; Korean tuna tartare; and Long Island sea bass and Peconic Bay oysters.
Enjoying a close relationship with Crescent duck in Aquebogue, Long Island's last remaining major duck producer, Ross has her duck confit spring rolls, duck breast, and Peking duck all in a row.
Custom events are another forte, weddings included. "Especially for gay and lesbian couples," says Ross. "Many of my most loyal, and food savvy, regulars come from Greenport's gay and lesbian community. Her latest venture is a food truck. "I am outfitting a 1963 Chevy truck for serving dumplings and possibly barbecue skewers at area wineries, parties, and events," explains Ross, whose hand-made pork, chicken, vegetarian, and other dumplings are divine.
Before attracting culinary talent, the East End of the island drew New York's creative set, including Andy Warhol as early as 1949, but if this wave had a patriarch, it was John Steinbeck. In 1955, he and wife Elaine made then rough-and-tumble Sag Harbor their home. Their watering holes included Baron Cove's Inn, the hotel- restaurant which became party headquarters for famed writers, actors, and musicians through the 70s. Its subsequent decline from dream to dump saw the property undergo serveral identity changes including Rocco's, a nightclub loathed by locals for its rowdy clientele.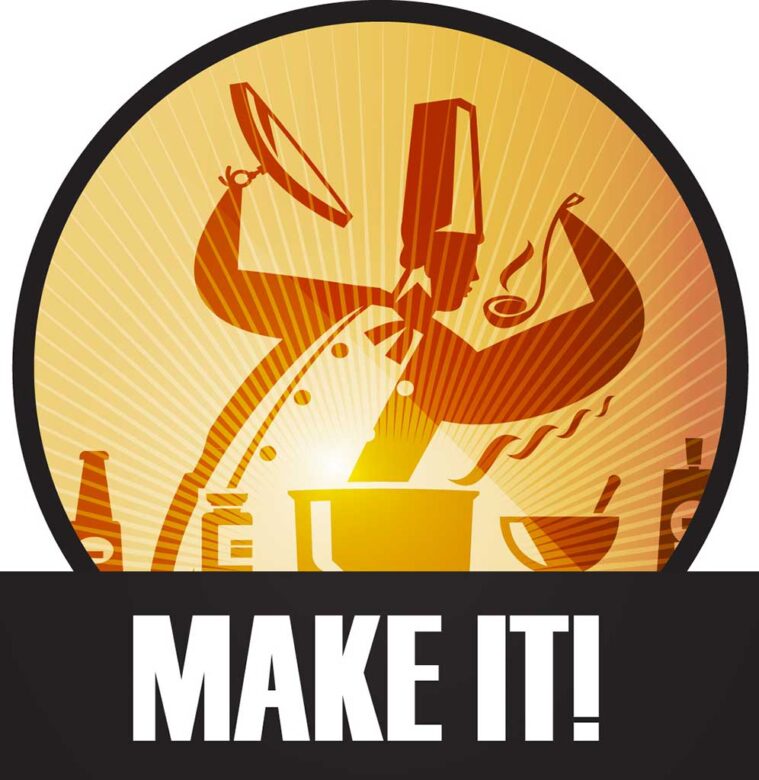 Try a variety recipes from these Long Island restaurants at home. Click here.