How does a consumer electronics marketing manager become one of the world's most loved and read baking bloggers, and the author of the best-selling cookbook in the history of Turkish publishing? Cenk (pronounced Jenk) Sönmezsoy didn't know how to cook anything before he left his Istanbul birthplace and attended university in Ankara, the capital of Turkey. "The food at the university canteen wasn't very good, and I soon realized that it was a lot more expensive than the sum of its ingredients, so I picked up the phone and got recipes and instructions from my mother. By the end of my university years, I had successfully learned to cook all the dishes my mother knew," he recently reminisced.
Born on the Asian side of Istanbul, Cenk spent the first part of his childhood in a district called Bostancı. "We lived in an apartment on top of a hill overlooking the Princes' Islands, with a huge garden where my father grew tomatoes, green peppers, cucumbers, and Ottoman strawberries (a small variety, pale pink, and very flavorful). The view from the living room was framed with wisterias in early spring."
Afterward, his family moved to Fenerbahçe, a district along the shore of the Sea of Marmara. "The apartment we moved to was built on the plot where the house my mother grew up in once stood. The garden surrounding the apartment is full of trees my grandfather once planted: red mulberry, magnolia, linden, and more. Unfortunately, my father's [gardening] was confined to only two balconies, but he still managed to grow tomatoes and green peppers."
After completing a degree in business management, Sönmezsoy decided to pursue a graduate degree in the United States and was accepted into the MBA program at University of San Francisco. Living in San Francisco fine-tuned his love of great food and baking, but as a consumer, not yet an accomplished professional: "I never cooked or baked anything in San Francisco, there were too many great inexpensive places to eat."
He stayed on after graduate school, finding work in a communications company that handled public relations for high-tech clients. He still adores San Francisco today, and, on a recent return visit, wrote this hymn of praise: "I was hoping to have breakfast at Tartine, lunch at Pizzeria Delfina, dinner at Zuni, ice cream at Bi-Rite Creamery & Humphry Slocombe, and several coffees throughout the day (every single day) at Blue Bottle. Then, I was going to visit every vintage store and photograph every mural in town, beg the lady at Cookin! for discounts, take photos of every corner of my old neighborhood to create a humongous panoramic photo for one of the walls at home, buy a suitcase-full of vintage cookbooks at Omnivore, and eat at In-N-Out Burger on my way to and back from Carmel."
In 2003, Cenk returned to Turkey, where he worked as a marketing manager for Samsung, and in March of 2006 he started a blog called Café Fernando (www.cafefernando.com). "I started my blog after I moved back to Istanbul. One day my best friend, who still lived in San Francisco, e-mailed me a link to her new food blog. I had no idea what a blog was! I followed the links at her blog and discovered a whole new world. I remember looking at Keiko's (www.nordljus.co.uk) creations and saying to myself that I had to have a food blog, too." Since its inception, Café Fernando has published some 247 posts, many in both English and Turkish, with about 70% featuring Cenk's baking specialties, 15% spotlighting his favorite foods and restaurants in Turkey and his favorite place in the world, San Francisco, and another 15% focused on general cooking.
Blogging taught him to be precise in his written recipes and developed his natural talents for styling and photography. Café Fernando has received numerous awards, among them, the Times [UK] "Fifty World's Best Food Blogs" and Saveur magazine's "Best Culinary Travel Blog" (2010), "Best Original Baking and Desserts Recipe" (2011), and "Best Piece of Culinary Writing" (2012). His success and experience in blogging led to a book contract with a Turkish publisher as well as work as a stylist and photographer for clients as diverse as Crate&Barrel (Turkey), and Nar Gourmet, exporters of Turkish spices, vinegars, and other regional ingredients.
"I began working as a food photographer and stylist right after I ditched the corporate world and started working on my book full time, because I couldn't make a living with just writing a blog. There are ways to make money from a blog, but I find most of them to be against the nature of blogging and my principles (paid reviews, paid links, etc.). It took me four and a half years to complete my book and publishers don't pay advances for cookbooks in Turkey. I had to support myself and the book, so doing photography and styling work was the most obvious choice."
His book, Café Fernando–Bir pasta yaptım, yanagini dayar uyursun was published in Turkey in June 2014. According to Cenk, the book's Turkish subtitle, which translates as I baked a cake, you'll rest your cheek against it and fall asleep, glorifies the cake (not the baker) and suggests that whoever [bakes it too] will sense an instant connection, while also portending a sense of comfort and happiness—the relaxed and peaceful face on the brink of sleep. "A runaway best seller, the first printing sold out almost immediately," Cenk recalled. "To put it into perspective, in Turkey, the second printing of a cookbook in its lifetime is a publisher's dream. My book has stood at #1 in the cookbook category of every major online retailer since its first day. Its robust and rapid climb in sales makes it not only the best but also the fastest-selling cookbook of all time in Turkey, and this despite being the most expensive cookbook in its category, at US$34. The book sold 15,000 copies in its first year."
With his recipes, Cenk achieves what few other bloggers and cookbook authors manage: he unites beauty of presentation, deep flavor, and delicate texture. It's not surprising that Café Fernando won "Best in the World" from the recent Gourmand World Cookbook Awards.
These days, Cenk lives and works in Ulus, a neighborhood in a district called Beşiktaş, on the European side of the Bosporus. "My living room faces the business district with lots of high-rises, as well as the European entry point of the Bosporus Bridge. The rest of the rooms face a well-groomed public fruit garden, as well as the pine trees in the garden surrounding the apartment." The neighborhood is quiet and provides a calm setting for the photography and styling work he does at home.
What's in the future for Cenk Sönmezsoy? "It's my wildest dream to see an English ver- sion of my book published." With his great food, excellent writing, and gorgeous images, his dream is certain to come true soon.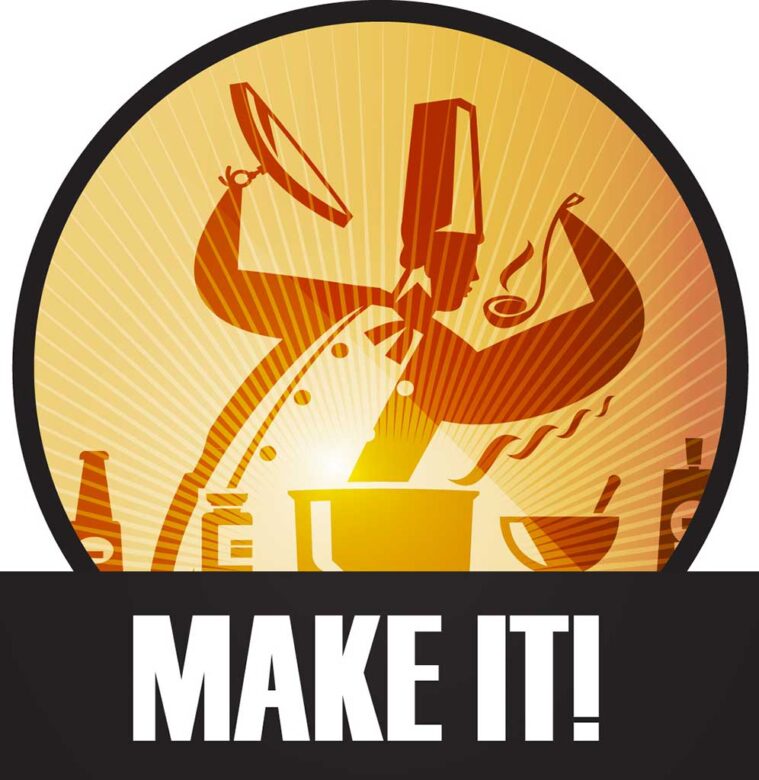 Try Cenk Sönmezsoy's recipes at home. Click here.