CLYFFORD STILL MUSEUM, DENVER, COLORADO
Though names like Jackson Pollack and Mark Rothko might be more familiar to those interested in abstract expressionism, Clyfford Still was at the forefront of the movement in the late 1930s and early 1940s as he broke new ground with boundary-pushing monumental works. By the early 50s, Still had severed his tumultuous relationship with the commercial art world and it would be decades before the world would, once again, witness his talents. In 1979, the Metropolitan Museum of Art presented an expansive retrospective of Still's work, and following his death a year later anything not in the public domain was sealed away. The artist had stipulated that his entire estate would have to remain intact and only re-enter the public eye once a permanent museum had been established.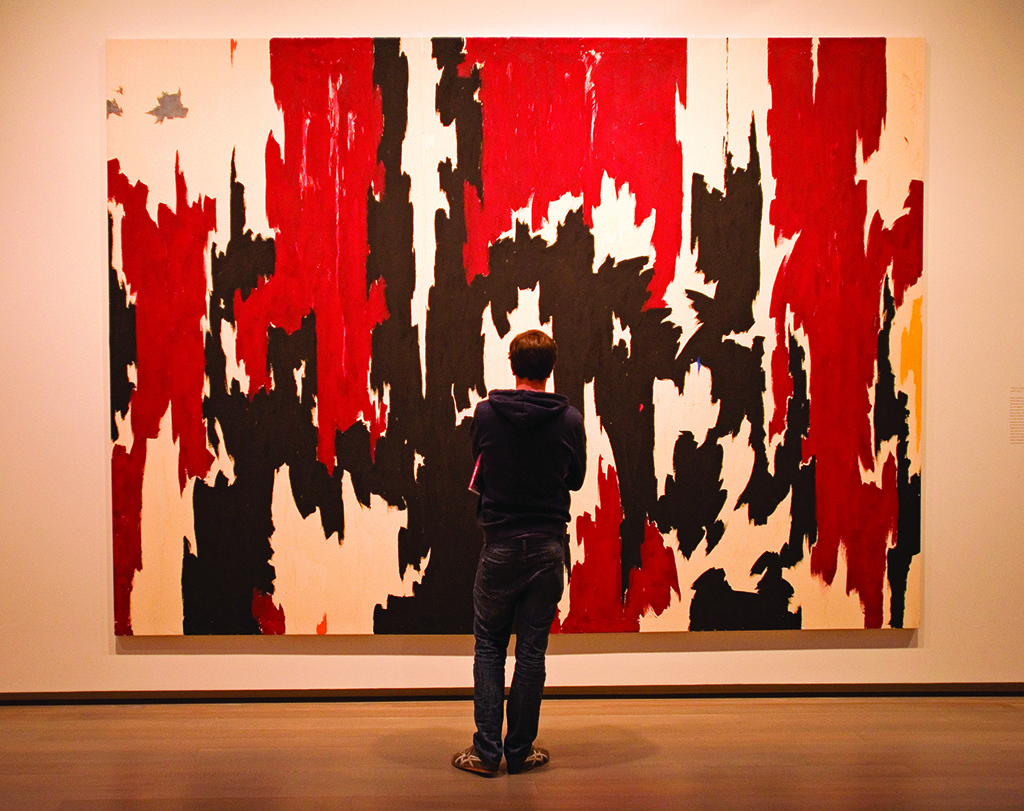 Still's wife, Patricia, selected Denver as the city to bequeath her husband's work (as well as her own collection, which included additional works and rare archives). Opened in 2011, the Clyfford Still Museum holds 95 percent of the artist's legacy with a permanent collection and rotating exhibits on display in a dramatic, two-story textured concrete structure designed by Brad Cloepfil of Allied Works Architecture. Adding to the footprint of Denver's Civic Center Cultural Complex, Cloepfil's design bucked trends of soaring ceiling and vast spaces to position Still's works in the kind of environment in which they likely appeared initially, encouraging a viewing that is more immersive than observant.
Instead of brushes, Still applied his paints using a trowel to create emotional, large-scale works open to interpretation. In addition to the permanent collection, the museum curates temporary exhibitions that further encourage visitors to explore the impact of his work, such as "Shade: Clyfford Still/Mark Bradford," a collaborative presentation with the Denver Art Museum that featured openly gay artist Mark Bradford.