INFORMATION
Country's Name: In 1989, Burma was renamed Myanmar by the military junta. While the U.N. and much of the world including Russia, Germany, India, China, and other Southeast Asian countries use Myanmar, the English world persists with Burma, as do most Burmese as a way to de-legitimize the government.
Visas: Visas are required to enter Myanmar. (On offical documents, it's Myanmar!)They cost $20 and are good for 28 days upon entering.
Medical and Health: A typhoid vaccine is recommended, as are anti-malaria pills, especially during the rainy season. Dengue fever, contracted from mosquitoes, is a preventative, though there is no prevention except wearing proper clothing and repellent. Absolutely avoid raw foods, peeled fruits, unfiltered water, and ice.
Cash: Though it's rapidly changing, except for a larger hotels, most accommodations, shops, and restaurants do not accept credit cards. Carrying cash in the form of crisp, new bills is essential.
Best Time to Go: High season runs from November through February, with perhaps November and December the best as the landscape is still green after the monsoons, which typically run May-October. The hottest months are March and April.
China Airlines offers excellent rates and a short layover in Taipei from San Francisco to Yangon. Complimentary lounge in Taipei airport offers free Wi-Fi, free massage chairs, free showers, movies, and dining options. www.chinaairlines.com
The Real Myanmar offers extensive itinerary arrangements as well car and driver services in Burma. www.therealmyanmar.com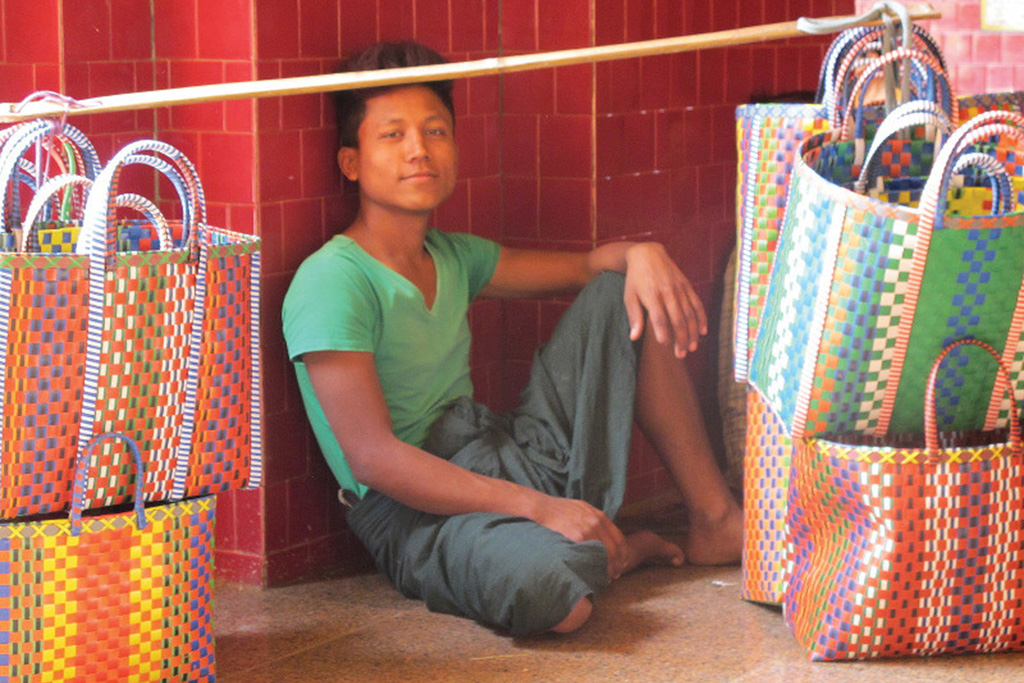 YANGON
Belmond Governor's Residence, 35 Taw Win Road, Dagon Township. Tel: 95-1-229-860. A stunning colonial property set among tranquil gardens, with teak rooms, an inviting pool, and an exquisite, extensive buffet breakfast that cannot be beat. $300-$600 per night. www.governorsresidence.com
The Strand Hotel, Strand Bar, and River Gallery I, 92 Strand Rd. Tel: 95-1-243-377. This Sarkies Brothers icon still endures as one of Southeast Asia's grande dames. The balcony atrium, rich wooden stairway, rattan furniture, and plantation ceiling fans evoke a languid, bygone era. $300-$850 per night. www.hotelthestrand.com
Union Bar & Grill, 42 Strand Road. Tel: 95-9310-18272. The Interior of exposed brick walls and reclaimed teak floors, blends the East with the West, Modern European dishes, with adapted local cuisine. $8-$14. www.unionyangon.com
PansSodan Gallery, 286 Pansodan St, 1st Floor. Tel: 95-9-5130846. This contemporary art gallery displays Burma's most renowned and cutting-edge painters. www.pansondan.com
INLE LAKE
Viewpoint Hotel, near Talk Nan Bridge and Canal. Tel: 95-81-209062. Comfortable over-water bungalows, delightful breakfasts included. Request a room not on the canal side because of the noise from the motorboats. $70 – $120 per night. www.inleviewpoint.com
La Maison Birmane Inn, Say Yone Rd, Mingalabar Quarter. Tel: 95-82- 209-901. Elegant and simple bungalows and chalets, as well as a restaurant. $70-$100 per night. www.lamaisonbirmane.com
Green Chili Restaurant, Hospital Road, Nyuang Shwe. Tel: 95-521-4101. Authentic Thai and Myanmar cuisine in a lovely setting, reasonable prices. $6-$10.
Bamboo Delight Cooking Class, No. 6/261, Aung Chan Thar Quarter. Tel: 95-410-0433. Sue and Leslie operate the cooking class in the garden compound of their home. You'll quickly feel like you're just part of the family. Email:bambooprincess.sue@gmail.com
Red Mountain Winery, Taung Chay Village Group, Nyaungshwe Township. Tel: 95-810-9366. Wine tasting costs a couple dollars, and Red Mountain's pinot noir and sauvignon blanc are favored varietals. www.redmountain-estate.com
MANDALAY
Sedona Hotel, No. 1 Junction of 26th St. & 66th St. Tel: 95-2-36-488. Excellent location at the Southeast corner of the moat surrounding Mandalay Fort; ask for an upper floor room on the north side facing the Fort. Huge swimming pool, nice breakfast spread.. $150-$450 per night. www.sedonahotels.com.sg
Little Bit of Mandalay, 1A-3, 28th Street between 52nd & 53rd Streets. Tel: 95-9-9104-8506. Traditional Burmese Cuisine, outdoor porch setting. $6-$10. www.littlemandalay.com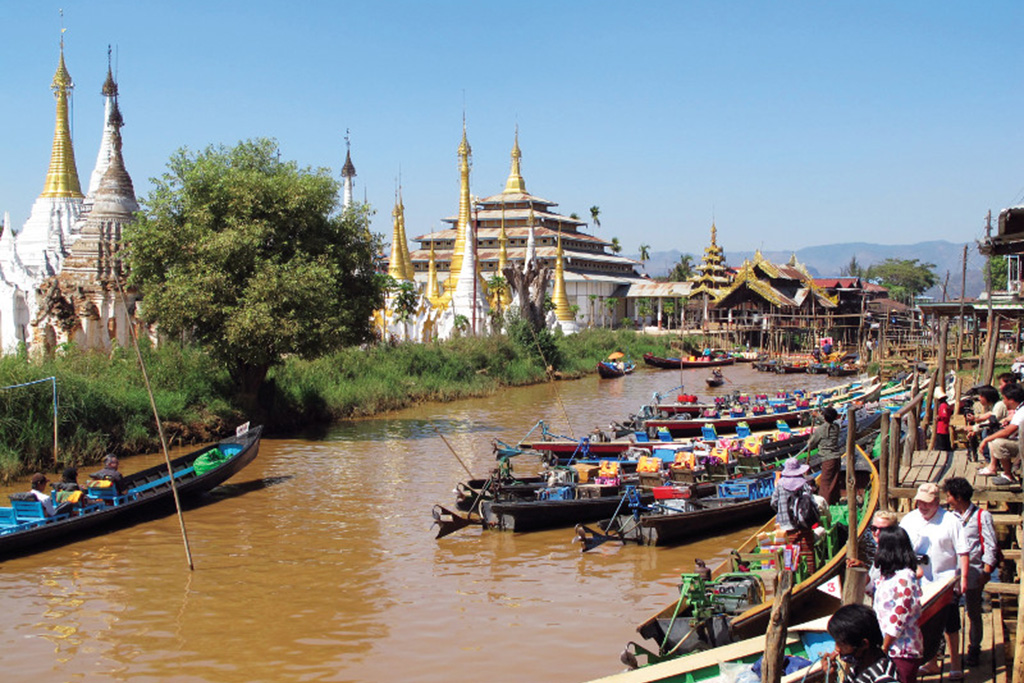 BAGAN
The Hotel at Tharbar Gate, near Tharabar Gate, Nyaung Oo Township. Tel: 95-9-2503-13859. Near the ruins of Old Bagan, this wonderful garden setting hotel offers spacious rooms, a swimming pool, gracious service. $140-$190 per night. www.tharabargate.com.
Balloons Over Bagan, Tel: 95-1-248907. Operating over a decade with a perfect safety record, Balloons Over Bagan offers the most spectacular way to see the temples at sunrise from a bird-eye view. Transport, light breakfast, and Champagne included. $350 per person. Book well in advance. www.easternsafaris.com
Sarabha II Restaurant, near Tharbar Gate, Old Bagan. Tel: 95-61-60055.Traditional Burmese cuisine, inexpensive prices, and with a traditional Burmese marionettes show. $4-$8
Bagan House Lacquareware Workshop, No. 9 Jasmin Road, New Bagan. www.baganhouse.com