The San Francisco Bay area, where my partner John and I live, is a paradoxical place with its breathtaking natural beauty that often goes unappreciated by eyes relentlessly focused on computer screens and other digital devices.
Last year, in planning a major spring vacation, we wanted an option that would connect us a little more to each other and to the environment around us. We wanted to set aside our distracting digital vigilance and realign with natural rhythms.
When planning our travels, we often find enormous value in websites including Gogobot, TripAdvisor, Kayak, and Purple Roofs, but John and I had come to realize that, goal-directed research aside, we had day-to-day Internet issues. We are compulsive readers of email, refreshers of nytimes.com, trackers of IRA funds, scanners of Facebook, and occasional perusers of the odd gossip and smut site.
Many nights, following dinner cooked from recipes pulled up on our tablets, we crash onto the couch for an hour or so, eyes darting from our net-connected TV to our smart phones, him Candy Crushing and me Words With Friends-ing. As bedtime nears, the gadgets and devices that emerge on our nightstands are from Apple, not Adam & Eve.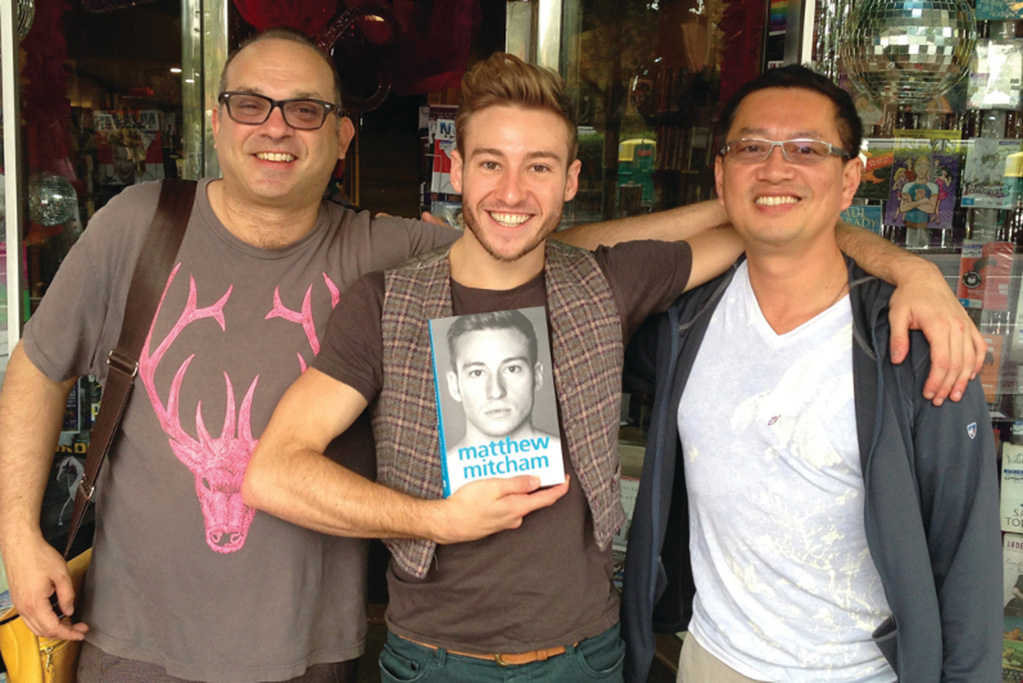 Most of the time, we blithely accept this situation. We allow our time and attention to be chopped into tiny pieces as the web wedges between us. For better and for worse, it's contemporary life, and we've grown accustomed to its pixellated face. But we wanted a vacation that would provide a healthy break from these habits.
Our ultimate choice was a 12-day cruise from Sydney, Australia to Auckland, New Zealand aboard the Celebrity Solstice, a trip I fondly nicknamed "Switched Off, Down Under." Wi-fi may seem to flow like water when you're traveling by land these days, but there's a welcome bit of digital drought at sea.
Celebrity, like all major cruise lines, offers online access to guests who need (or have a compulsion) to stay connected to home or work, but the price tags are high, and the bandwidths are narrow [See sidebar]. Some might view those factors as inconveniences, but John and I welcomed this as a way to help stick to a plan to largely forswear the Internet for a stretch.
Throughout our journey, we made occasional stops at Wi-Fi cafés in port towns to make sure there were no urgent e-mails and to shoot our parents the requisite "All is well" notes, but most of the time we put the worst of our habits on hold. Our attention largely turned to each other, and our eyes to the horizons of the Tasman Sea and the bucolic landscapes of New Zealand.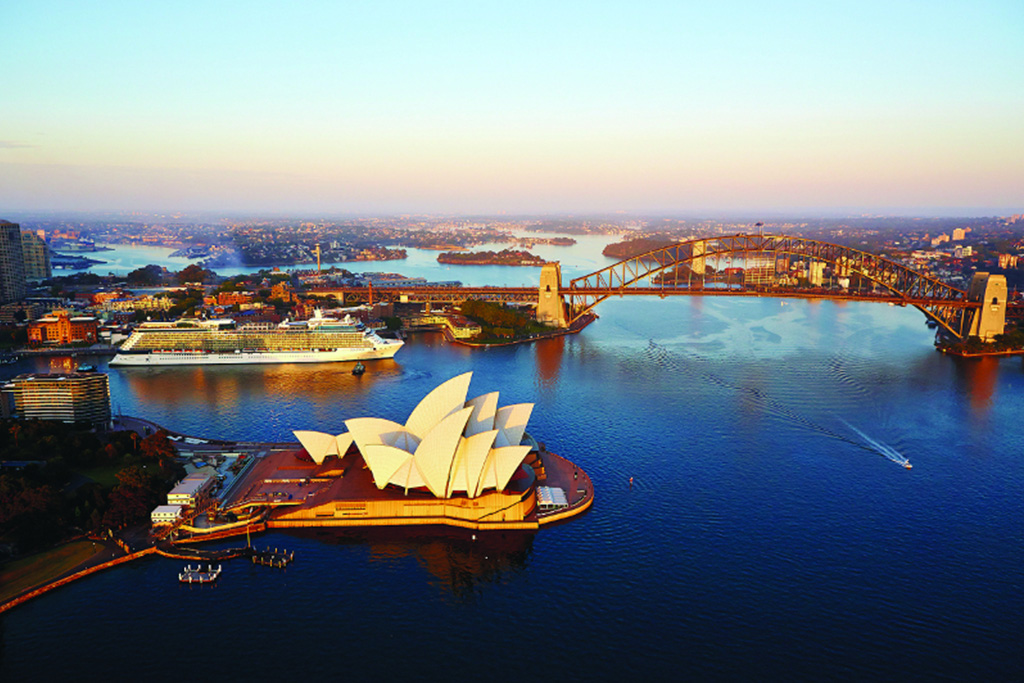 Before drifting away from cosmopolitan life entirely, there was Sydney, our port of embarkation. Arriving a few days in advance for an extra bit of sightseeing, we focused on water and wildlife. From Circular Quay, near the soaring sail forms of the landmark Opera House, we hopped ferry after ferry, tacking across the harbour, first to the Taronga Zoological Park, one of the world's finest—worth visiting for its vistas of the city skyline, as well as the opportunity to get up close to some eccentric local natives: koalas, kangaroos, platypuses, and long-tongued echidnas.
When a late summer rain began to spit, we ferried to the enormous indoor Sea Life Sydney Aquarium, with its standout exhibition of two of the world's only captive dugongs (similar to manatees), that alternately swam laps and devoured lettuce heads by the caseful.
Yet another ferry allowed us to follow the advice of multiple Sydneysiders, who said we mustn't leave town without a meal of fish and chips at Doyles on the Beach, dockside at Watsons Bay that features ample baskets of battered barramundi, the moist, flaky local perch favored at Aussie chip shops. Returning back to the downtown Quay, we were treated to an enormous rainbow framing the Opera House, echoing the arcs of the Harbour Bridge, and providing the perfect visual segue to a quick exploration of Sydney's GLBT scene.