Traditionally set along several gritty blocks of Oxford Street in the Darlinghurst neighborhood, Sydney's gay hub has expanded into the charming urban village of Surry Hills, just a few blocks away. It's an ideal place for strolling, boutique shopping, and cocktail sipping at hot spots like the wide second-story balcony of the Clock Bar, where we met a 40-something bloke who, with the littlest provocation, whipped out photos from his straight high school years, still quite proud to have once dated Kylie Minogue's sister Dannii.
As it turned out, Sydney was one of the most expensive cities John and I had ever visited (right up there with Tokyo and London). The fact that Celebrity's itinerary allowed us to check into our stateroom and enjoy shipboard dining the night before sailing, with a bonus day in the city, proved a welcome financial relief. (A night aboard the luxurious Solstice costs less than even a modest Sydney hotel.)
That final day in Sydney, we began to set the pace we'd enjoy for the duration of the cruise, taking a bus to the eastern suburb of Coogee Bay for a three-hour cliffside walk along the sea to legendary Bondi Beach. We ambled through small beach towns, rocky pathways, and parks, passing a lawn bowling club and noting the walled-in sea water pools—for ocean swimming without fear of riptides. By the time we reached Bondi to sit and watch the surfers, their Aussie bums were not as enticing as the air of uninterrupted relaxation we began to feel.
As we stood on the upper deck of the Solstice and set sail that evening watching the iconic Opera House shrink in the distance, we both looked forward to our next day, one of four we'd spend at sea, with no port of call.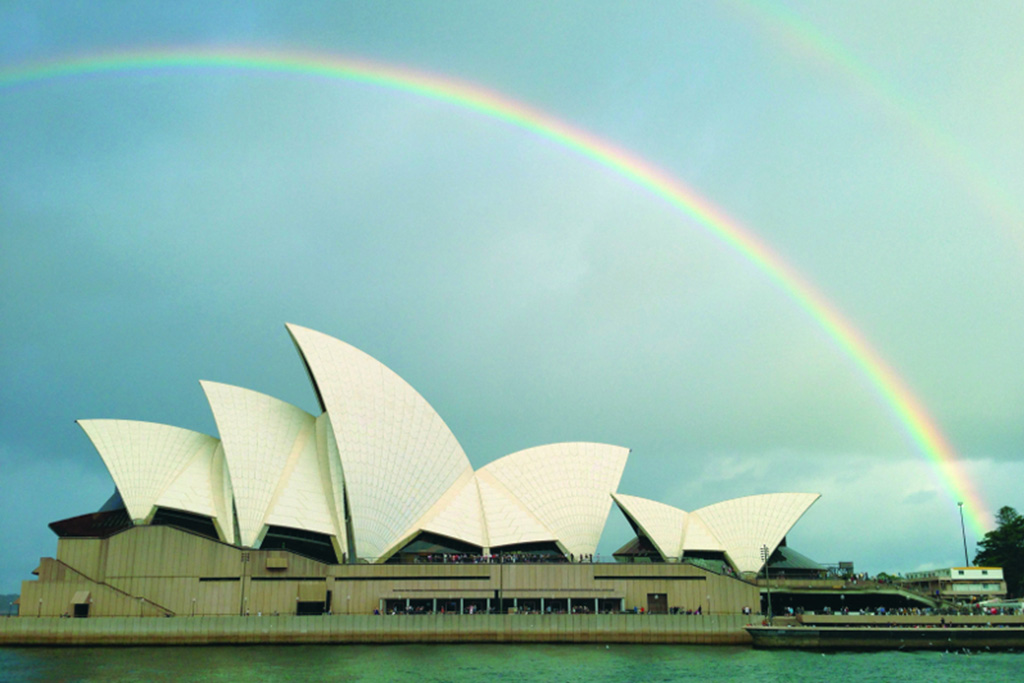 A few years prior, when we'd first cruised together on an activity-packed Royal Carribean jaunt through the Adriatic, the notion of a sea day was anathema to us: there were famed Italian cities to see and cultural excursions nearly every day. Choosing an itinerary that matches one's frame of mind can be key to making a cruise successful, and this time, in keeping with our desire to reduce the overstimulation of our digitized daily lives, we were ready to embrace the downtime.
"Just watching the scenery go by is beautiful," John noted one evening as we gazed out the panoramic window's of the Solstice's Sky Observation Lounge, gliding along the coast of New Zealand's North Island. "To me, this trip is really about the cruise more than the destinations."
On that first day at sea, we made our way up to the Lawn Club, a surprising open-air expanse of fresh grass on the 16th deck of the ship. While the Solstice carries nearly 3,000 passengers, its well-planned public spaces never felt crowded, least of all this surreal green oasis. There was plenty of space for John and I to borrow a set of the ship's bocce balls and actually play a game we'd previously only digitally dabbled in via a Playstation at home.
We returned to play on the lawn almost every day of the trip, sipping drinks under blue skies, feeling mellow as we moved through the almost meditative rhythms of the game—learning to focus, improving our aim, and listening to the satisfying click of well-pitched balls hitting the target.
At one end of the lawn was the Hot Glass Show, a glassblowing studio. The resident artists' daily demonstrations of this slow and steady manual craft served as another reminder of the rewards that can come from sustained attention, so different from the buzz of instant feedback we've grown used to in our daily digital frenzy.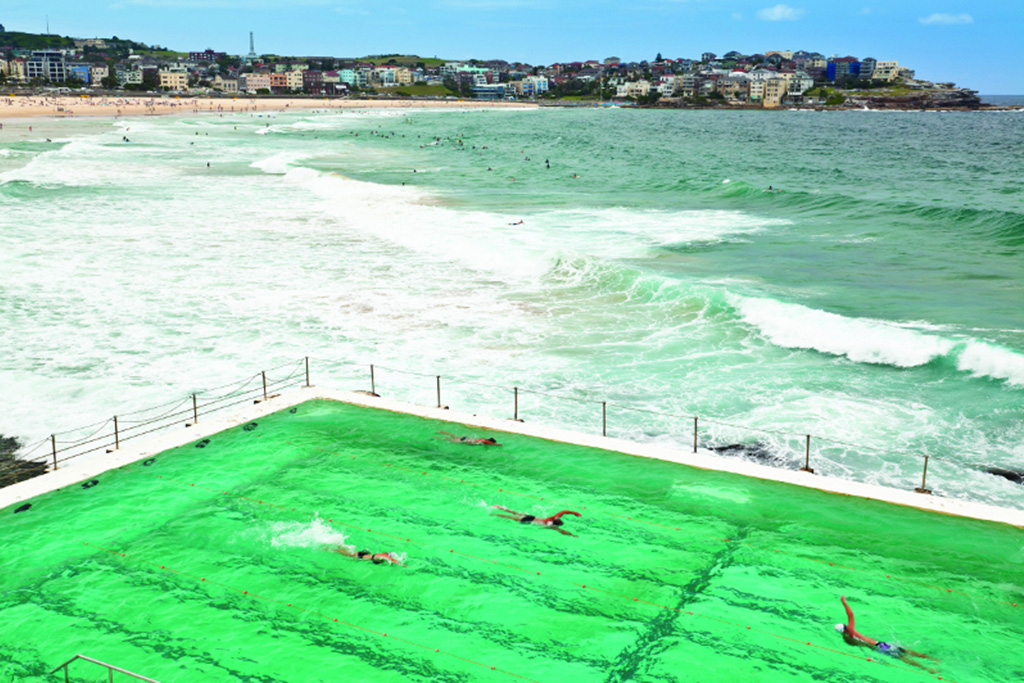 Lounging by the Solstice's adult-only swimming pool, I smiled at the lack of keyboard tapping around me. For the first time in months, I allowed myself to be drawn into the current of a big fat novel for hours on end, without the incoming ping of e-mails or the ability to quickly check the headlines interrupting the flow of my experience.
John and I felt something similar when we repaired to a plushly upholstered, dimly lit lounge on Deck 5 several nights, where an exceptional combo, led by a female vocalist, played American standards accented by bossa nova and gypsy jazz. Later, in bed, the ocean lapping below our balcony, we remarked how pleasurable the band's performances had been, and how infrequent it had become for either of us to just sit and closely listen to music rather than have it serve as background noise. This led to sharing memories of buying vinyl LPs back in our teenage years, then pouring over lyric sheets as needles tracked through grooves.
We often set the immersive pleasures of reading and listening to music aside in our digitally driven days, but we began to rediscover them when we unplugged at sea.