Rose. Rabbit. Lie. Brussels Sprouts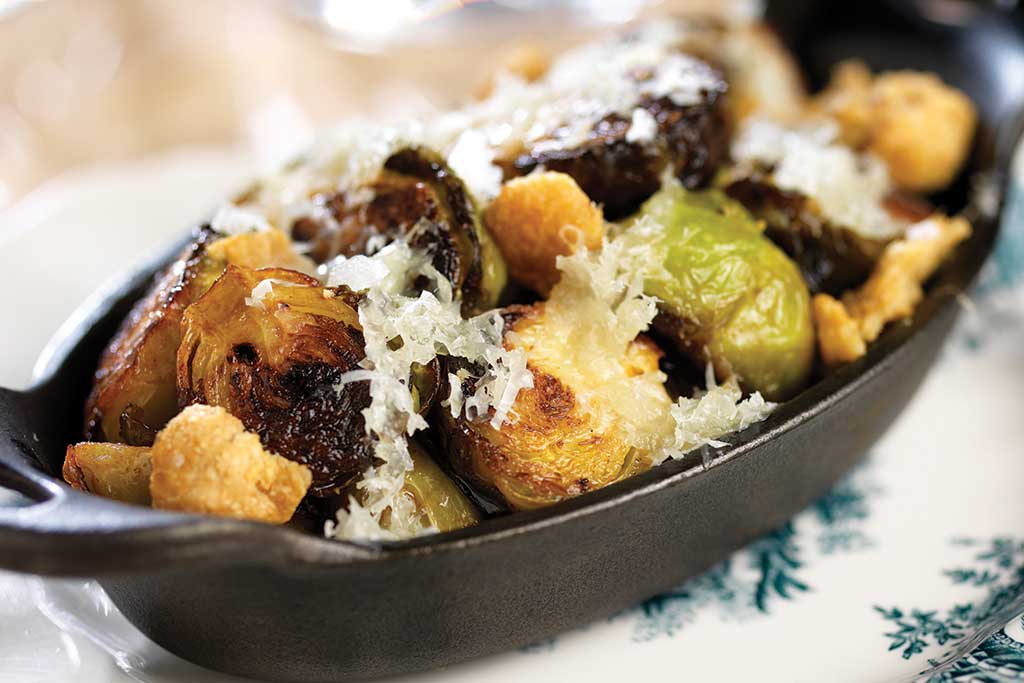 Ingredients
1 pound Brussels sprouts
½ cup honey
½ cup sherry vinegar
2 tablespoons smoked paprika
2 tablespoons butter
¼ cup olive oil
1 cup manchego cheese, grated
¼ pound. chicken skin
Instructions
Boil the chicken skin for 10 minutes to remove excess fat.
Place the chicken skin on a silpat or rack in a 300ºF oven for 30-40 minutes until golden brown. Drain on a towel, season with salt and pepper. Chop into small pieces.
Trim the ends off the Brussels sprouts and cut in half.
Using a heavy-bottom pan, roast the Brussels sprouts in olive oil
After Brussels sprouts are brown and caramelized, add butter and lower heat, stirring occasionally.
When they start to soften, add the honey, vinegar, and paprika.
Reduce until the glaze coats the Brussels sprouts.
Transfer into a serving vessel
Top with grated cheese and crispy chicken skin.