Bin 702 Lobster Salad Sandwich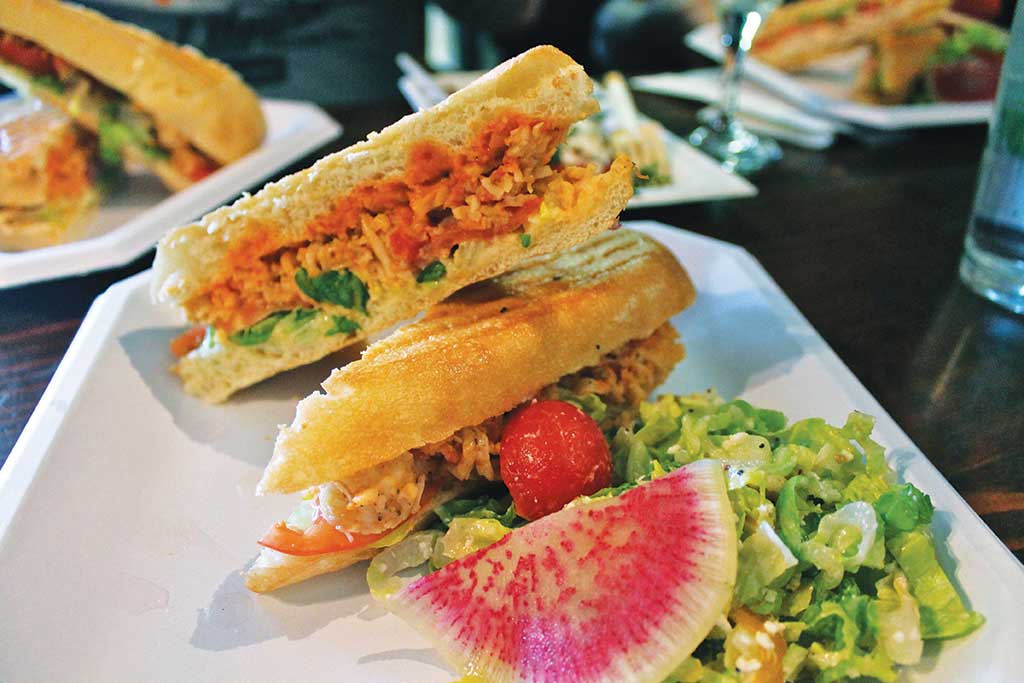 Ingredients: Aioli
3 eggs
3 cups extra virgin olive oil
1 tablespoon garlic, minced
1 teaspoon Dijon mustard
2 tablespoons white wine vinegar
1 teaspoon white pepper
1 teaspoon kosher salt
Instructions: Roasted Aioli
Combine all ingredients, except oil, and blend with immersion blender. Slowly pour in oil and blend until the dressing thickens.
Ingredients: Lobster Salad
½ pound lobster
¼ cup red onion, diced
¼ cup celery, diced
1 clove garlic, minced
3 tablespoons Old Bay seasoning
1 tablespoon black pepper
¼ cup garlic aioli (see recipe above)
2 tablespoons Sriracha hot sauce
Instructions: Lobster Salad
Combine all ingredients with half of the lobster. Mix by hand. Fold in other half of lobster being sure to keep chunks. Place lobster salad mix on bottom half of a fresh baked Ciabatina bun, then two fresh tomato slices and ¼ cup fresh shredded romaine lettuce.
Optional: Place sandwich in a panini press just long enough for the bread to get toasted.