Della's Kitchen Mac & Cheese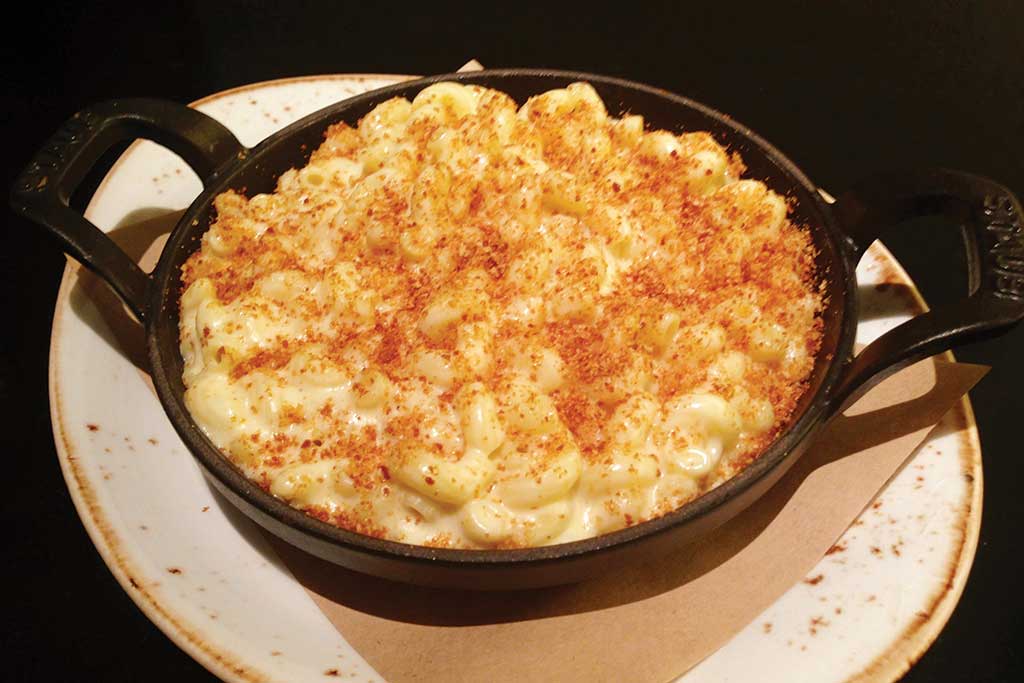 Mornay Cream Sauce
Ingredients: Cream Sauce
¼ cup finely chopped shallots
¼ pound of unsalted butter
4 tablespoons of all purpose flour
1 ½ cups of heavy cream
¼ cup Gruyère cheese, grated
½ cup aged cheddar cheese, grated
salt, white pepper, and nutmeg to taste
Instructions: Cream Sauce
Melt the butter in a saucepan on low heat. Add the flour and stir with a whisk until smooth and creamy.
Add the cream and continue to stir until thoroughly mixed. Turn the heat up to medium high. Bring cream sauce to a simmer and cook for about three minutes while stirring until sauce coats the back of a spoon. Mix in grated Gruyère cheese and aged cheddar. Then add a pinch of salt, White pepper and nutmeg to taste.
Pasta
Ingredients: Pasta
1 pound of epoundow pasta
1½ gallons of water
2 tablespoons kosher salt
Instructions: Pasta
In a large pot, bring one and half gallons of water to a boil. Add salt to the boiling water—salt enhances the natural flavor of the pasta. Drop in your desired amount of dried pasta and cook until "al dente" an Italian term meaning "to the tooth" a term describing the correct degree of preparedness. Pasta should have a slight chewy resistance when cooked al dente. Most dried pasta will cook in 8 to 12 minutes. Drain the pasta using a colander and add to your prepared sauce immediately to serve. Top sauced pasta with bread crumbs and toast in an oven preheated to 350ºF and bake until bread crumbs are golden brown.