What do you think makes Feinstein's/54 Below unique compared to your previous nightclub in New York (Feinstein's at Loews Regency) or your current West Coast home at Feinstein's at the Nikko in San Francisco?
Every space has its own personality, it's odd how all of these mysterious elements come together. Comedians never did well at the Regency! In San Francisco we offer programming that includes a balance of local and other talent. 54 Below is a gorgeous room, and I'm exited to bring entertainers that I've worked with like Cheyenne Jackson and Alan Cumming to the space. (Of course, I'm making a presumption that they'll want to appear!)
We'll continue to craft the formula that we used at Feinstein's. A well-trained staff, the way you're greeted, and the food (I'm vegan so I'm always careful to have a wonderful and eclectic menu)—all of these things contribute to the experience. As far as programming, it will be the best of what they've presented and what I can contribute to create a collaborative synergy. We both felt it'd be to our mutual advantage and joined forces. I'm very excited and I'm looking forward to playing twice a year.
How has your musical style developed over the years, and what can we expect to hear during your inaugural engagement this December?
One of the reasons I still have a career is that I've reinvented through the years.  At first I just played and sang, I never worked with other musicians. Then it was a trio, then a combo…then I started standing and singing, worked with a big band and symphonies, and now I'm conducting. (Feinstein has been the principal conductor of the Pasadena Symphony and POPS since 2012.) There are different ways to propagate the music I care about. Lately I've been interested in swing music and style, a contrast to the ballads for which I'm known.
There are also new and fresh ways to interpret classic songs. I'll find a verse that people haven't heard or a fresh approach in the arrangement. Perhaps I'll make harmonic changes. It's always about pushing the envelope. The December show will be different than anything I've ever done. Perhaps a different configuration for the accompaniment or songs that people aren't familiar with. There is a lot of special material that nobody knows of from composers such as Murray Grand, Stan Freeman, and Billy Barnes. They're fresh as ever and have a lot of humor, too.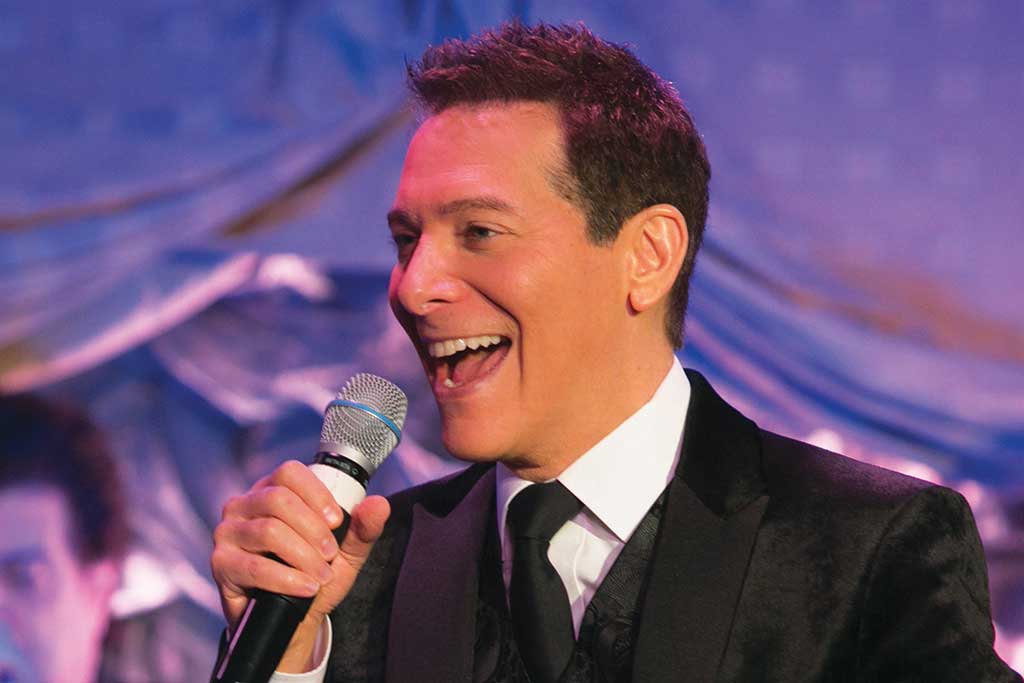 Who is piquing your interest in popular music now, and how do you hope to diversify audiences at Feinstein's/54 Below?
You have to find new audiences and push the boundaries. I want to present young talent and to continue to bring fresh and emerging artists from all different kinds of music. It bothers me that people hear 'cabaret' and dismiss it without knowing its rich history throughout Germany and France. They say the word as if it's an insult when it's one of the most exciting art forms because anything is possible. Look at someone like Meow Meow, who sings everything from contemporary material to Kurt Weill. She's a great artist, but it's also about the greatness of the material. It touches people's heart and souls in a way that is pertinent for today's world. There's nothing more exciting than doing that in an intimate venue.
I hosted a show on NPR called "Song Travels," and I discovered the music of all these artists with whom I would otherwise not be familiar. Sometimes the genres are different than what I listen to, but one of the things I love about music is that one thing is a bridge to another. There are always connections.
—Matthew Wexler