Pounding the pavement of Los Angeles 20 years ago with a bag of hand-made fashion designs and a heart full of hope seems like a lifetime ago for famed fashion designer Andrew Christian, but not one he takes for granted. As one of today's most recognizable brands within the LGBT community and across the globe, Andrew Christian continues to move the needle of self-acceptance, self-understanding, and sexual liberation with his designer apparel, and now a new book and world tour, SEX=POWER=FREEDOM.
Andrew Christian is a man who is dedicated to his craft, and a man who is dedicated to making a difference. In essence, he is here to breakdown barriers, to change public perception, and to make feeling and looking sexy an everyday occasion.
A semi-small-town boy, turned global brand, Andrew Christian continues to stay true to the wide-eyed design student that emerged onto the Los Angeles scene over 20 years ago. His ambitions, visions, and love of the design industry run thick, and his creative output has allowed his fans the chance to express and appreciate their sexuality every day.
Although his fame and career have taken him around the world, if you would have told him this as a child in school, his younger self would never have believed he would be where he is today.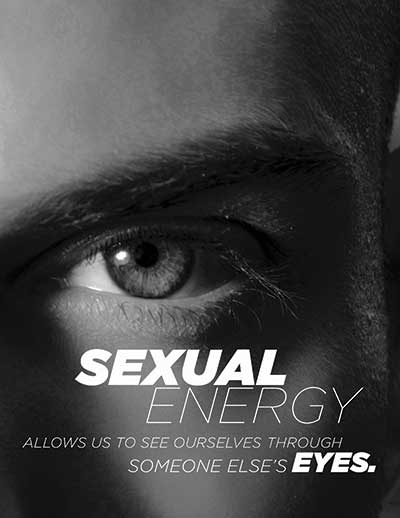 "I grew up in Fresno, California, and I wasn't really accepted there for being gay. I was teased and bullied in school. It made me want to get out and be somewhere where I didn't feel intimidated or less than everyone else around me," he says. "I think most kids are bullied or teased on some level. I was. I was teased and bullied, being called 'gay' before I even knew what being gay meant. Hearing people call me 'gay' and thinking to myself, 'Well what does that even mean?' was a weird feeling. It made me feel different. I had a label put on me before I could even identify with myself."
Freedom from persecution, judgment, and from small-minded individuals came with the decision to head to the City of Angels for school and opportunity. Although Andrew didn't know it, there was freedom in the silver lining of change.
"My decision to move to LA didn't have anything to do with me being gay. I moved here to pursue my career goals and dream of being a successful fashion designer. I wanted to go to school to learn more about fashion and take my skills and vision for design to new levels. I also wanted to be around people that thought like me and had similar interests," he says. "My family was sad to see me move to Los Angeles, but it was for school, and they were very supportive. When I moved to LA it took about a year before I came out. I wanted to be comfortable and understand myself first before I just started telling people, I'm gay," Andrew says.
Coming out is not always a simple task, as many of us know. It's the act of being self-assured, comfortable, and confident. Those attributes for Andrew Christian were found in the like-minded company of his design school compatriots at LA Trade Tech and the ebb and flow of the City of Angels. "Being exposed to more gay people and people who were out and comfortable with themselves made me want to do and be the same. Moving away from such a conservative area, I was able to learn that being gay wasn't 'different.' I was able to see people for who they are. I was able to see myself for who I am, and was able to identify with a culture."
The Man, The Brand, The Ambition
"I started my company in 1997. It was really hard in the beginning. My first collection was all hand sewn by me. I worked hard and made sure the first collection was what I wanted it to be. I was running around the streets to different stores with my samples, talking up my brand and asking and begging for the stores to carry my designs. It's not an easy thing being a designer. People don't want to take a chance on you when they have never heard of you or don't know who you are."
Imagine a young Andrew, sitting in a dimly lit apartment, sewing the deigns he saw in his mind, trying on each creation, looking in the mirror to decide if what he had created was, in fact, what the people would want to buy, The pressure was on, but Andrew did not shy away from the challenge. Knocking on the doors of stores around the world, Andrew believed in his skill and saw a bright future for himself and his style.
"One of the first big stores to carry my collection was a store in Dallas, Texas called Union Jack. Unfortunately, they are not around anymore, but they believed in me and were willing to take a chance. They were with me from the beginning up until they closed their doors about two years ago. I really appreciated them. Toward the end of their business they said that my designs were their biggest selling brand." Sometimes all it takes is someone to believe in you in, in order for you to believe in yourself.
"About 15 years ago I decided I wanted to be the first gay superbrand. I didn't know how it was going to happen, how I was going to do it, but I put it out there into the universe that I wanted it," Andrew says,. "A few years after that, I started designing underwear and the company just took off. I started making men's fashion underwear. It was just the right time, honestly. Underwear, for men, had always been a bit basic and sometimes boring."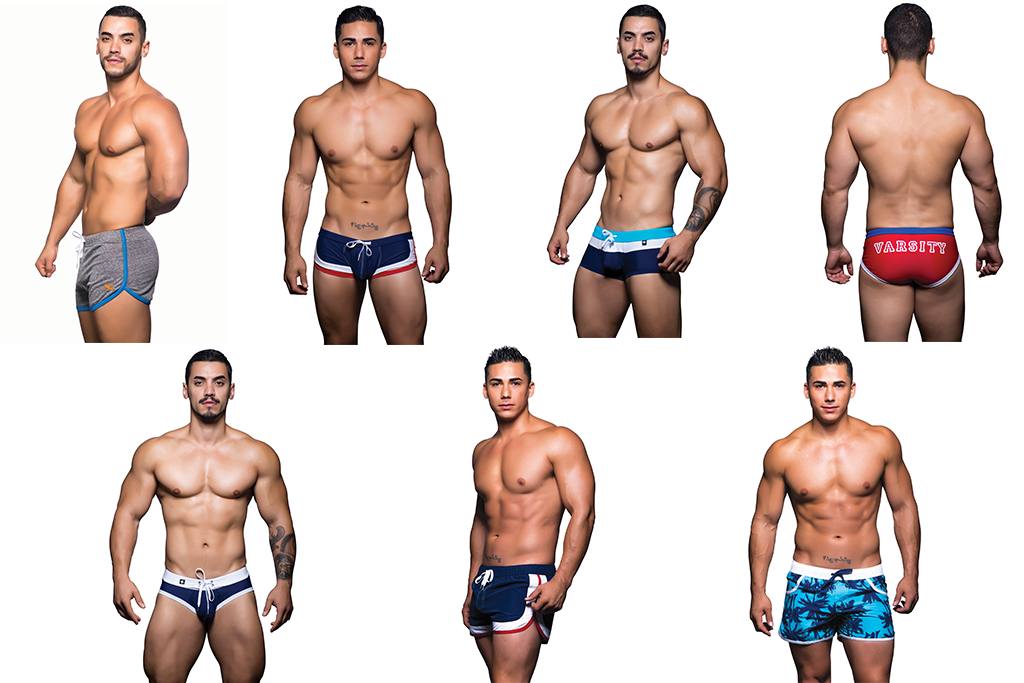 The Evolution of Andrew Christian
There's a chance that Andrew Christian has been in your pants. Having designed sportswear for five years, Andrew set his sights on the man underneath the clothes. The part of a man that is uninhibited, provocative, sexual, and seething with distinct style and personality.
"There wasn't anything out there for men like I had wanted to create. I wanted fun and sexy items that I could see myself wearing or my friends liking and wearing. I was lucky enough to be able to step into a market where I could grow and develop."
Fast forward 15 years, Andrew has undoubtedly made a name for himself. His name and face are recognizable, his models exude sexual power, and his underwear makes any man feel like a god when wearing his designs. Whatever Andrew whispered to the universe, it listened and hollered back.
"When I sit down to make designs, I try to envision something that is going to be flattering on the body, that will be sexy and looks cool. Our models have great bodies, but I design for all body types. At the end of the day I want anyone that buys our product to feel comfortable, feel good about themselves, and be happy in the product. It's important to feel good about ourselves. Bodies are not all the same, and they shouldn't be. No matter what type of body you have, feel good, feel sexy," he says.
Andrew Christian, Socially Yours with Lust
They say sex sells, and it does. If your Instagram feed is anything like mine, the abundance of beautiful body builders, uninhibited male models, and down-to-earth adult stars make up much of your daily feed. Why? Because who doesn't like seeing a gorgeous man wearing almost nothing in sexually provocative poses, grinning as if he just made eye contact with you from across the room?
As social media continues to grow, the access to your favorite brands, models, and even porn stars increases. You know who they are, what they do, and what they like to wear. Enter the age of shameless selfies and on-demand viewing. Andrew Christian's brand has been one of the first early adaptors of social media marketing and outreach.
"With social media, a lot of what we posted in the beginning was trial and error. You put things up, watch how people react or respond and then develop a plan," he says. "There were times when a post that we all thought would be popular or shared ended up not being too liked. Content is an interesting thing to develop. You have to really learn who your fan base is and develop for them, so they bring in more people and so on. I like the brand's voice and reach to not just cover company related topics, new releases, or events. I like to include content and ideas that are important or would be found interesting to the LGBT community as a whole. I want us to also be entertaining."
As most know, Andrew Christian's main male models are porn stars. Defined abs, perfected pecs, and manhood that needs no introduction. Put them in a pair of underwear, of any style, and you have instant gratification, all for marketing purposes.
"What can I say about our models? Our models certainly have good bodies, but they have very nice faces too. They also have to have a good personality. To be an Andrew Christian model isn't like being a magazine model, where all they have to do is pose and take pictures. There is a lot of interaction between them and our fans," he says. "They attend a lot of company-sponsored events, so now they are brand ambassadors. It's important to be real and relatable. Friendly is also a must. A lot of the models do porn. Their personalities are a lot more uninhibited. They aren't shy, especially when posing for some of the more provocative designs that we have. They have their own fans and following which is great to bring in to our brand."
Andrew adds that social media has become the company's primary focus on marketing to its new and loyal customers. The different platforms have allowed the team to identify the type of content and relationship that fits their fans.
"We used to advertise a lot in magazines. We were running ads in Details, Men's Health, and some of the LGBT titles, but with the rise of interest and followers on social media, we have found this is an actual direct way to reach our customers and engage with them, he says "The interaction is important. People love to chat and have people respond to their comments. I think it's a good thing to be accessible to your customers. It shows a realness of the brand too. We are real people too. It makes us more relatable."
This year saw the launch of a new social media-based contest that allowed everyday guys from across the country to be potential Andrew Christian models. The success and popularity of the model search resonated with the current fanbase.
"We thought it was important to engage the fans with who they would be seeing in the designs. And once you give people a say-so they run with it and feel like they are part of the team. That's really important to us," Andrew says. "It was our version of America's Next Top Model. It turned into a fun, mini-reality show. The model search contest will hopefully be an annual thing for us. I liked that it gave access to guys who may not normally be able to throw their hat in the ring to be a model. It's a cool, democratic process."
SEX=POWER=FREEDOM
Andrew Christian didn't set out with the goal to be a political or social activist, it just sort of happened. Like most things in Andrew's career, ideas of change and progress resonate with his personality and purpose in life. He sees things for how they are and then looks beyond to see them for how they could and sometimes should be. As can be seen with the popularity of his photo-essay style book, SEX=POWER=FREEDOM.
"I set out to develop a book of cool, sexy images of our models. It started to evolve over time. I wanted it to capture and portray sex. The theme too also evolved as I gave it more and more thought. We started shooting the images for the book in March of 2016," he says. "It took awhile to go through them all and choose the images I wanted to use. I love telling a compelling story. I then started writing text for the book and was really influenced by politics and discussions that were happening in the world at the time. I was hearing discussions of the LGBT community and weighing it with my own thoughts and feelings and took to writing to express all of that."
Andrew's travels around the world have allowed him to see another side of the global LGBT community and to recognize that we cannot take for granted the rights we currently have.
"I travel to a lot of different Pride [events] across the United States and started going to more in other countries. Gay pride events in the US are more of a party or celebration. In other places, especially in Hong Kong, it was more of a political protest. They were expressing their right to exist and make way for LGBT rights," he says. "That got me thinking. I think a lot of people in the LGBT community take our freedoms for granted in the US. It's important to express ourselves, but it's also important to stand united. And then the election happened. With the current political situation, I think the LGBT community needs to realize that rights can be taken away too. Sex, power, freedom are things that we should never take for granted. We need to unite as a community and fight against anyone or anything that would take away the rights we do have and the rights that we still want."
After all is said and done, Andrew Christian still carries the charm of a small-town boy. His love for family and friends is unapologetic. The value he places on happiness and acceptance is unwavering, and his ambition to grow his brand is a force to be reckoned with. He says he wants others to take risks with their lives and their careers, and to not hold themselves back because someone, somewhere, told them they were different and unworthy. He says, it's important to lead and show the world who you are and what you are made of.
"Some of the people I have talked to from my hometown have been younger and say they look up to me because I'm from there and was able to go out and make a name for myself doing what I am passionate about. That's rewarding. Being successful, Latino, gay and out, and being able to inspire and encourage a younger generation is fantastic. Giving a voice to our community is important, especially in today's world. We need to support one another and show the world we can make a difference. We need to know our worth and the freedom and power that comes with it."