I've traversed the European continent more times than I can count, yet somehow Spain's marvels had managed to elude me all these decades. Iberia has long been first on my bucket list and the prospect of an 11-day cruise hugging Spain's Mediterranean coast, with Nice and Gibraltar as beguiling bookends, was the perfect way to finally take in the renowned Alhambra, Calatrava's bridges, the staccato strains of Flamenco, platters of seafood paella, Seville's magnificent Alcazar, and, what I've been longing for years to see, Gaudi's fantastic architectural wonders.
My previous cruise experiences were limited to river boats with 50-60 cabins, so initially I had qualms about larger ships, but the 500-passenger Azamara Quest (www.azamara.com) proved the perfect way to test the waters. Special touches emblematic of a luxury line were in ample evidence: exemplary service, bottled water at the gangplank, excellent wines paired at dinner, meals served on your schedule and in perfectly sized portions, so you still look forward to a dessert of vanilla crème brûlée with raspberries. Yet, as classy as the Azamara Quest was, its ambiance remained friendly and casual, perfect for those like myself who prefer to leave the formal jacket at home.
Aboard the Quest, my friend Rob and I unpacked and stowed our suitcases in our 175-square-foot Club Veranda Stateroom, replete with comfortable furnishings and handy extras like a pair of binoculars, fresh-cut alstroemerias, and complimentary shoe shine. The self-service laundry room down the hall proves crucial to those on longer voyages. Paying extra to enjoy the passing view through the sliding glass doors is well worth it, and we loved eating breakfast on our veranda and sleeping with the door open on warm nights.
A half dozen staterooms on three decks accommodate wheelchairs and the entire ship is accessible for those with disabilities or with special needs. The most spacious suites (the Owners Suite is 560 sq. ft. with a 33-sq.-ft. balcony) boast a separate living room, marble bath tubs, daily tea service, complimentary dining in specialty restaurants, and a private English butler, trained by the Warsash Superyacht Academy.
On our first and only night in Monaco, where the Quest was docked, Rob and I were tempted to ignore our jet lag to take in the dazzling Grand Casino and Prince's Palace, but we were simply too tuckered out. If I were planning the trip again, I would arrive a couple days early to enjoy this jewel of the Cote d'Azur where I'd visit the Matisse Museum, take in the sun and sands of Cannes, and perhaps even try my luck at roulette.
The ship generally sails at night, and on the second day we woke up to draw back the curtain to behold a row of tidy ochré and terracotta-colored buildings at the base of a bluff, the ruins of Coline du Chateau. Our early morning port of call was Nice (www.en.nicetourisme.com), where we wandered the vibrant flower and produce market where the food-conscious French peruse the stalls daily for fresh ingredients. Asparagus was in season, baskets of cultivated and wild mushrooms were in abundance, colorful fruits jostled, and fresh baked loaves and pastries were hard to resist. At a dried fruit and nuts stall, we bought candied strawberries and ginger to snack on.
While wandering the narrow streets we discovered Palais Lascaris (www.palais-lascaris-nice.org), a lovely aristocratic 17th-century palace built for Count Lascaris-Vintimille. Organized around two inner courtyards and a monumental staircase, the palace is decorated in Genoese Baroque style with painted ceilings, stucco ornamentation, and Flemish tapestries. Historical musical instruments are dotted throughout, paying homage to the Count's love of classical music.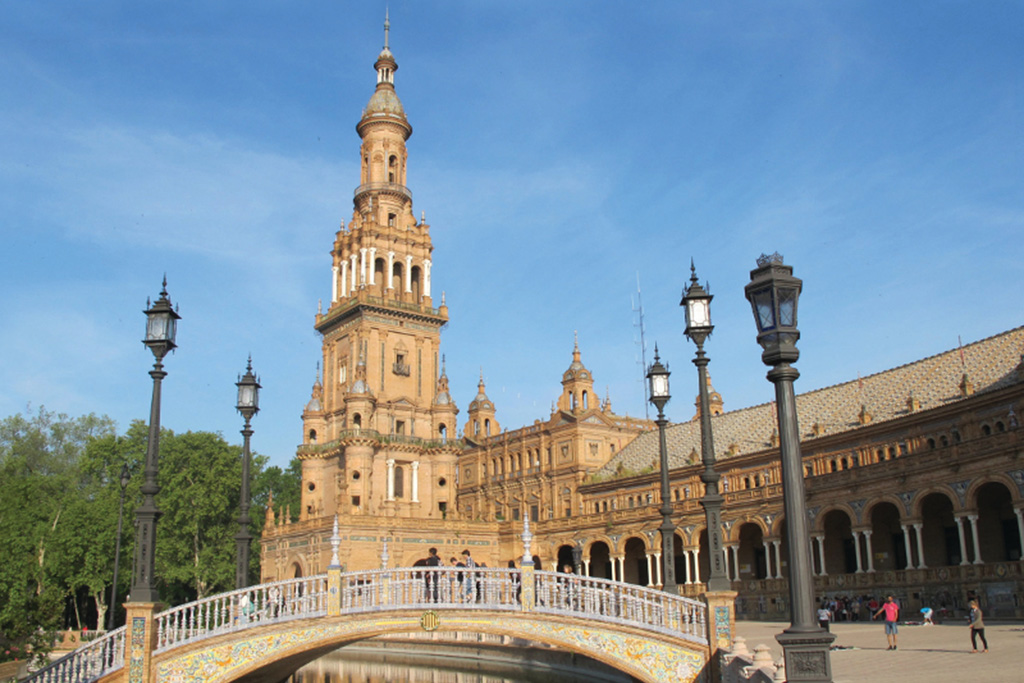 Not long after, we stumbled across an olive oil tasting at a lovely shop called Premiere Pression Provence (www.ppprovence.hk) where oils were displayed in illuminated tubes. One labeled vierge tasted particularly strong and a bit astringent. The manager, Celine Dacreux, explained: "The vierge, or black oil, is slightly fermented and in vogue now with connois- seurs. To attain this unusual flavor the farmer risks the crop by leaving the olives longer on the trees. We work closely with about 40 local growers," she said pointing to photos of the farmers on the walls, "because we want to protect their livelihoods so we won't lose this unique oil."
In the afternoon, we booked the Azamara land excursion to Eze (www.eze-tourisme.com/en), a delightful medieval village perched atop the cliffs to explore the picturesque cobble-stone streets and poke around the art galleries, perfumeries, and several gift shops dug into the cliffs. Those streets led up to a 12th-century castle with a sweeping view of the sea and a sculpture garden of the languid, elegant works of Jean-Philippe Richard (www.richardsculpteur.com).