Back on board, Rob noticed a GLBT gathering in the ship's daily schedule slated for the evening. This was not a gay cruise, but our gaydar had already honed in on a dozen passengers and crew members, so at 8 P.M. we visited the Looking Glass Lounge, the preferred venue for cocktails, karaoke, and the Abba Dance Party, where a half- dozen patrons were already chatting. We soon met Jeff Cato and Bob Tentschert from Boca Raton, with whom we quickly became chums.
Our new friends were equally thankful for the low-key vibe aboard. "While we also enjoyed two gay cruises, we are able to relax far more on a trip like this that is less of a party scene. We have been on larger ships (5,000 passengers) that offer many great activities, but on the Quest it feels less overwhelming and crowded," Bob said, mentioning this was his eighth cruise. "With an almost one-to-one crew-to-passenger ratio you become familiar to the staff and it feels more personalized."
The next morning, the Quest entered the military port of Toulon (www.toulontourisme.com), the Mediterranean's largest harbor. (It was here, in Les Miserables' opening scene, where the shorn and scabby Jean Valjean toils in the shipyard.) Once docked Rob and I immediately wandered the lanes lined with pink and yellow buildings, and 200 fountains bubbling in the squares.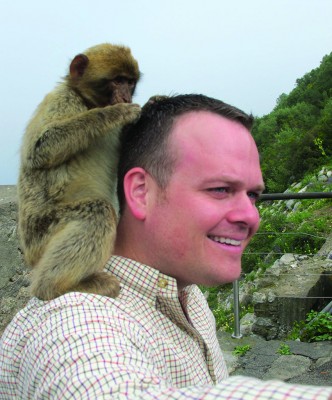 Afterwards, we hopped a local bus to reach the Telepherique (www.tele-pherique-faron.com) cable car to Mont Faron. The day was warm and clear with a panoramic view of the bay. While I lazed in the grass and listened to the wind in the pines and bees buzzing among the wildflowers, Rob hiked along the ridge with a view of the southern Alps in the distance.
In the evening, Jeff and Bob reported they took the land excursion to La Cadiere d'Azur for a cooking class with Rene Berard, a three-star Michelin chef. (www.thetasteoffrance.com) "The cooking class was fantastic," Bob raved. "There were four of us, along with the ship's three chefs at Rene's 100-year-old house set among vineyards, where olive and almond orchards were all in bloom. We picked fresh herbs and vegetables and made olive tapenade, anchovy spread, zucchini stuffed with veal, and crème brûlée…it was wonderful!"
Sailing between Toulon and Barcelona was our only full sea day, affording me the opportunity to explore the ship's amenities, some of which I had not yet seen. A popular sunning, reading, and cock- tailing spot for those not going ashore was the swimming pool on the upper deck. Though the ship is non-smoking, there's a comfortable corner of the pool deck reserved for those who do. On the deck above the pool was a walking track popular for morning and evening strolls.
Forward on deck nine a nicely equipped fitness center offered ocean-view treadmills, daily yoga, Pilates, and stretching classes, and also a spa with steam and Jacuzzi and a full spa menu including acupuncture and beauty salon. Certified personal trainers will also work with passengers to develop customized workout plans.
A popular gathering spot, the Mosaic Café, served lattes, teas, pastries, and savory snacks throughout the day. The congenial barista from Thailand seemed to remember just how everyone preferred their java and tea. Though not generally a fan of cupcakes, the orange cupcakes (also the lavender) were light and sublime. I limited myself to eating only one per day.
In my opinion, the loveliest, least utilized, and most peculiarly named space was the Assouline Drawing Room (named after a family publishing house in New York). This tranquil room with wood panel- ing, book-lined shelves, comfy chairs, and a faux fireplace is surely a cozy abode on inevitable rainy days at sea. Having recently converted to Judaism, I twice attended Kabbalat Shabbat on Friday evenings here, led by a crew member. The brief services were well attended, and the challah was freshly baked and excellent, as were the apple pastries.
Among the cruise's most anticipated ports was the two-day stop in Barcelona, Spain's second-largest city with 1.6 million residents who speak both Spanish and Catalonian. Being architecture freaks, Rob and I were anxious to finally behold Antoni Gaudi's famous works. After a hurried breakfast, we boarded the bus for the city excursion. First stop: the Sagrada Família Cathedral (www.sagradafamilia.cat), Gaudi's crowning glory. Though essentially gothic in layout and form, the façade oozes, swirls, and swoops with Gaudi's fantastic, and still unfin- ished, vision, expected to be completed in 2026, the centenary of Gaudí's death. Thousands of visitors thronged both inside and out. Take our advice, the best viewing spot is from the park on the eastern side of the church. My neck ached from craning upwards, so I laid down on the ground in order to more comfortably admire this marvel.
The bus tour looped through Barcelona's Olympic Park with a panoramic view of the city and sea, passing the 1992 Olympic stadium. Later, a walking tour of the medieval Gothic Quarter brought us through the Cathedral de Barcelona (www.catedralbcn.org), built over the site of a Roman temple dedicated to Hercules. Returning to the bus, we passed the doors of another church pocked with bullet holes where Spaniards were executed during the Civil War in the 1930s, giving me pause to remember that all this beautiful architecture and art has endured through Spain's tumultuous past.
New on Azamara cruises are AzAmazing evenings, exclusive events hosted at a local attraction soley for cruise passengers. As the sun lowered, we set off in a fleet of buses past the jagged Montserrat Mountains to Codorniu Cellars (www.codorniu.com), counted among one of the world's oldest family enterprises, operating since the mid-1500s. Codorniu cava is a world-renowned sparkling wine, and on their 450th anniversary, King Juan Carlos visited the cellars to apply his signature to the world's largest bottle (26 liters), known as Gran Cavit Primato.
The gardens and stylish turreted Modernismo-style villa, festooned with purple wisteria, served as backdrop while guests sipped cava and enjoyed tapas. After a brief tour of the extensive underground cellars, we were feted with Flamenco dancers, both male and female, and more tasty appetizers.
The next day, Rob and I boarded Barcelona's easy-to-navigate Metro to visit other Gaudi landmarks. We began with La Pedrera (www.lapedrera.com), an apartment building of controversial design at the time featuring an undulating façade and jagged wrought iron balconies. Now a World Heritage Site, its wavy roof, with an array of fantastic chimneys and air venting, is an attraction in itself. The attic, created with a winding maze of 260 catenary arches, offers an extensive exhibit on Gaudi's background, influences, and numerous working plans. The apartment is open for show, and with nary a square corner in any room, it must have been an astounding representation of novelty and inventiveness in its day.
Several blocks away beckons another Gaudi masterpiece, Casa Batllo (or the Dragon House; www.casabatllo.es) that fully evokes his creativity and playfulness through the intricate façade and interior details. Its organic balconies resemble pelvic bones, the roof is arched like a dragon, replete with brilliant scales in orange, green, turquoise, and purple tiles, and the bulbous corner tower delights the eyes. The interior air well is a genius of gradated blue and white tiling, the rooms studded with surprises. Original- ly designed for a middle class family, it is hard to imagine what it must have been like living inside such a masterpiece.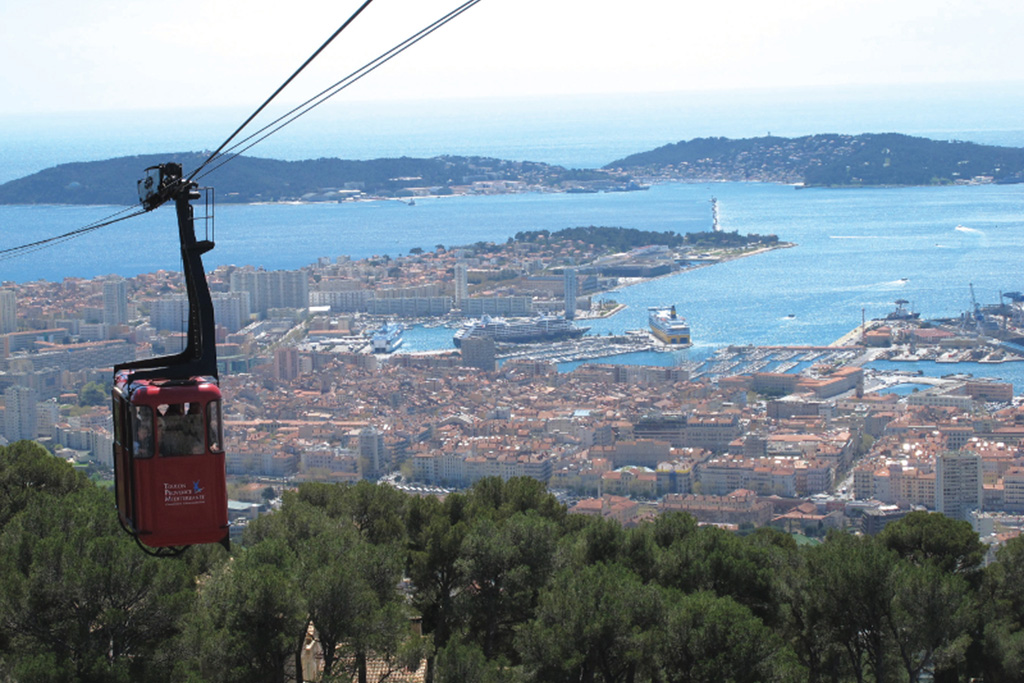 Though handsome men abound in Barcelona, the gay neighborhood is L'Eixample, just northwest of the center of town and reached by Metro from either the Universitat or Urgell stations, is the place to be. Here you'll find four dozen bars and clubs host a vibrant gay scene. Ambar is trendy and stylish with pool tables; Bacon Bear is a ursine hangout with theme nights; Sky Bar is a modern venue atop Hotel Axel; La Base is a popular leather bar with naked nights; and Kiut is a lesbian disco, to name just a few. While visiting Barcelona, expect to be on a later schedule than you're used to as Spaniards don't dine until 10 P.M. bars rev up at mid- night, and clubs don't open until 3 A.M. (www.gaybarcelona.com)
From Barcelona, the Quest set sail to the next harbor, which was founded by the Romans. Palma De Mallorca (www.seemallorca.com) is the major port and capital city (population about 400,000) of the three autonomous Balearic Islands. Over 20 million travelers arrive each year, many visiting the famous resort of Ibiza, Spain's gay equivalent of Fire Island or P-town.