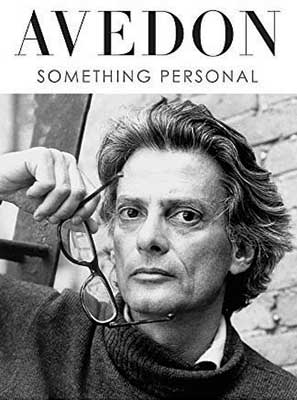 What happens when a fat biography published for the holiday gift-giving season gets sidetracked by scandal and questions about its veracity? Perhaps it becomes the next summer's juiciest beach read. That could well be the case for Avedon: Something Personal (Spiegel & Grau, $40. www.spiegelandgrau.com), by Norma Stevens and Steven M.L. Aronson, which deserves a spot on every towel in P-town and Fire Island this summer for its binge-readability. A little backstory: When this book, an Oral History/Memoir/Page Six hybrid, hit shelves late last year, Stevens, photographer Richard Avedon's longtime agent and studio manager, and Aronson were assailed on several fronts. The Avedon Foundation (of which Stevens was a founder) issued a a laundry list of factual errors (incorrect dollar figures from contracts; wrong dates for real estate purchases; etc.) and more gravely claimed that substantial chunks of the book were lifted directly from a never-completed autobiographical novel that Avedon had been working on, resulting in Something Personal's incorporating fictional elements into a book sold as nonfiction. The Foundation unsuccessfully demanded that the publisher recall the book and cease publication. Since it can be considered Stevens' memoir as well as Avedon's literal life story, intelligent readers can, as must be done with any memoir, take it with a grain of salt. While the Foundation may have raised objections to some details, it didn't dispute the content that likely made it most eager to have the book disappear: Avedon's boldfaced carnal appetites led to affairs with James Baldwin, and, for over a decade, Mike Nichols according to Stevens' account. It also doesn't attempt to undermine descriptions of Avedon's meticulous image-making techniques and intense focus in the process of portraiture that includies shooting fashion spreads for Vogue; stark almost-journalistic studio portraits of working class subjects for his American Westseries; and photographs of politicians and fellow artists that felt like truth made visible. As in Avedon's own seemingly "factual" photographs, elements of the authors' telling of his story have surely been arranged, exaggerated, and polished for maximum effect. The story though—the sweeping, gossip-glutted account of America's luxe pop culture from the 1940s to the 1990s—is irresistible, and the essence of Avedon's career provides a lively throughline.
The Road Trip Book: 1001 Drives of A Lifetime (Universe, $36.95. www.rizzoli.com), edited by Darryl Sleath, is a fount of inspiration for navigation. Organized by continent, the book offers three different categories of trip within each section: Scenic drives feature stunning views that won't stop you from humming along to the radio; Adventure routes offer more challenging roads, with tight curves and dramatic shifts in elevation; Culture trips follow paths previously blazed in history, literature, and film. Recommended itineraries range from just a couple miles to several hundred, so you can tap this book for day trips as well as vacations. Sleath has paid particular attention to utility: there's an index to drives that's organized by distance covered and, most valuably, a URL with each entry which points to detailed online maps. Just be sure to scan the relevant pages of the book before you actually hit the road. At 960 pages, this traveler's treasure trove weighs about as much as a VW Beetle.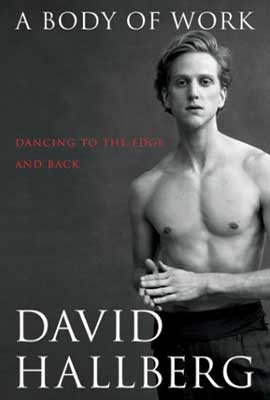 Dance takes the spotlight in two recent titles (in one as art, and in the other as avocation). David Hallberg's A Body of Work: Dancing to the Edge and Back (Simon and Schuster, $28. www.simonandschuster.com), is a candid account of his unlikely rise from a bullied boyhood in suburban Arizona to Principal Dancer for both the American Ballet Theater and the Bolshoi Ballet. It's written in clear, plainspoken prose that will allow readers who are unfamiliar with ballet to be drawn into into Hallberg's story of passion and persistence. After a 2014 onstage ankle injury and two surgeries that ended up keeping him from dancing for two years, Hallberg relatively quickly set aside self-pity and a sense of lost identity, escaping the limelight to Australia for a grueling 14-month period of rehabilitation. He has since successfully returned to the ABT . While Hallberg doesn't discuss details of his personal life in the book, he does acknowledge the anxiety he felt before first relocating to Russia as a gay man and the reality he discovered: "I was always aware of who was around me late at night…it was nothing like Americans imagined…In fact, the only place I have heard antigay slurs in the past eight years was in Cleveland, Ohio." Reading Hallberg's book inspired this critic to return to the greatest recent novel about a male ballet star, Colum McCann's 2003 Dancer (Picador, $20. www.colummccan.com), a fictionalized version of the life of Rudolf Nureyev, for whom being gay in Russia in the mid-20th Century was an entirely different experience. In McCann's rendering of Nureyev's sexual expression—furtive encounters with rent boys, near-violent episodes, and a gloriously written bacchanal at New York's Everard Baths in the 1980s—there is a sinister undercurrent that seems to stem from social repression.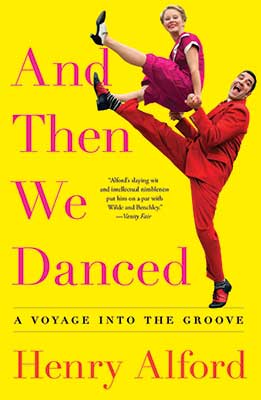 Henry Alford has a temperament more like Hallberg's than Nureyev's, but his footwork is strictly, and joyfully, amateur. In And Then We Danced: A Voyage into the Groove (Simon and Schuster, $26. www.henryalford.com), the occasional New Yorker contributor takes personal memories and cultural history for a whirl. Alford shares charming anecdotes about his own terpsichorean experiences, going all the way back to line dancing to Earth, Wind and Fire as a tween: "If you crooked your elbows while tapping heels, your rendered your body particularly poultry-like." As an adult, Alford dabbles in specialties from Zumba to tap to ballroom to disco, sometimes fumbling, but always having fun. Interspersed with these autobiographical tales are equally entertaining introductions to dance masters from Twyla Tharp to Savion Glover. Alfred, a 56-year-old gay man, finds that dance helps keep him spry, lets him release pent up anger, and allows him to use his occasionally clumsy body to express things that transcend even this book's witty and elegant words.
AIRPLANE READ OF THE MONTH
Get ready for a good giggle. Eric Poole, an Iowa escapee who made his way to La La Land, has written a comic memoir that distinguishes itself from the randomly organized volumes of Isaac Oliver, David Rakoff and David Sedaris with a clever overarching conceit, and a brilliant title. Excuse Me While I Slip Into Someone More Comfortable (Rosetta Books, $25. www.ericpoole.net) finds Poole dedicating each chapter to one of the motley crew of gay and gay-adjacent celebrities who have provided inspiration or merited emulation throughout his life. And so we move from the oh-so-misguided heterosexual flirtations of Eric the junior high trumpeter in "Manilow of the Hour" to the theater-besotted antics of a young man obsessed with Shirley McClaine to the fledgling gay office worker asking "Who Can Turn the World on with His Wig?" This is a potential sleeper, with all the makings of a gay favorite. Don't be surprised if, by the end of summer, everybody's into the Poole.