You were recently accepted into the Alliance of Women Directors. Can you explain the importance of this organization?
I'm so excited to be a member of the Alliance of Women Directors. It is an inclusive collective of over 400 professional women-identifying and gender nonbinary directors working together to affect positive, lasting change in the entertainment industry. They are committed to substantially increasing the number of working women directors in film, television, and commercials. They help achieve this by providing education and professional support for members in the form of hands-on craft enrichment, mentorship, and education. Unfortunately, women are still underrepresented as directors and when women do direct critically acclaimed films they are still overlooked in awards season. So, it is essential that we have organizations like AWD. Sisters are doing it for themselves! Women helping women.
You and your wife Natalie have been together for 24 years. I know there's a charming story you have about meeting in Greenwich Village, can you share that with us?
The classic tale of rock chick in combat boots meets NBC executive in Donna Karan suit! I had a rock band back in the 90's in NYC and we would perform in many clubs in the Village. One night this blonde walks in and I couldn't take my eyes off of her while I was singing. I met her and she signed up on the band's mailing list. The old-fashioned way of gaining a following before social media! She started coming to some of the gigs and I always looked for her. One night after I got off stage we started talking and she asked me if I wanted to have a drink sometime. 24 years later we are still drinking together!
Didn't I see you a couple of seasons ago on the red carpet of a certain little event in the South of France called the Cannes Film Festival? How exciting was that?
I can't even begin to tell you how exciting it was to attend my first Cannes Film Festival! I was excited to make my directorial debut in a narrative film and then for it to be selected into the Emerging Filmmakers Showcase sponsored by the American Pavilion at the Cannes Film Festival was unbelievable. I attended with the talented Gregory G. Allen who is the screenwriter of Hiding in Daylight and our amazing leading actress Judy McLane. We are all great friends and we had a blast.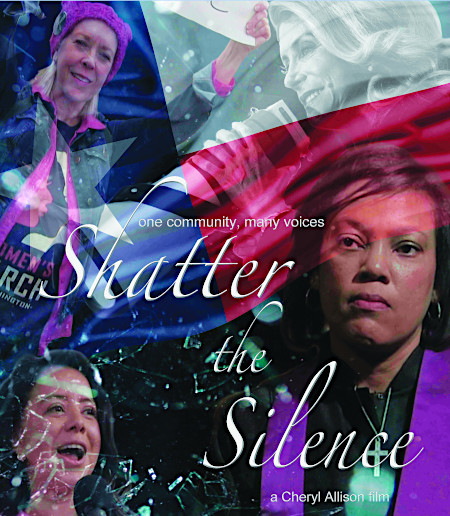 Do you and Natalie enjoy traveling, and if so are there any destination on your bucket list?
Nat and I love to travel. We are huge tennis fans and have been to Wimbledon twice, and we went to the Australian Open in Melbourne. We love Hawaii and went there for our honeymoon 24 years ago. Our favorite stateside destination is Palm Springs. When we lived in Los Angeles, we had a vacation home there for almost 5 years. We absolutely see ourselves growing old on a golf course in the shadows of the gorgeous desert mountains of Palm Springs. Typical lesbians! This summer we are going with my parents on a riverboat cruise on the Seine River through France. We can't wait for the unlimited French wine to be served!
What's up next in your very busy creative life?
I keep saying I need to take a small break after this latest film is finished. I've been working non-stop on film projects the last 4 years and then throwing in some stage performances as well. I have also edited my last 3 films so it's all consuming. So hopefully I can take a few months off, but I already have another script in development by a wonderful writer David B. Kear, and another documentary story has fallen into my lap. So, will a brief respite occur? Who knows!
Cheryl, where can we view Shatter the Silence?
Shatter the Silence was recently distributed on Amazon Prime and Vimeo On Demand.
Will Pieces of Us head out into the world of festivals and how will the general public be able to view your latest film?
Yes! Upon completion, Pieces of Us will head out into the festival circuit and will also be seeking distribution. Our Executive Producer is a former Netflix executive so he has many connections and will be leading the distribution aspect.