In Miami, the world's best chefs are working up a sweat, but not in the kitchen. I'm grazing bites at the signature Grand Tasting Village of South Beach Wine & Food Festival, the annual food festival that's become a nationally recognized event—and it's scorching hot outside. Top culinary legends in the restaurant industry can clearly take the heat, many offering live culinary demos (like Michael Symon, Tyler Florence and Rick Bayless), while others are hosting packed outdoor events like Rachael Ray's Yappie Hour at Standard Miami's outdoor lawn, and Chef José Andrés with his signature dishes (including the perfectly concocted paella) poolside at SLS Miami. Even celebrities like Neil Patrick Harris and Chrissy Tiegen are promoting all things edible, while local chefs are getting involved with food truck celebrations and late-night soirees. The city's vibrant restaurant scene has become one of the most impressive in the country, and a food festival of this pedigree wouldn't work anywhere else. In the past decade, Miami has significantly jazzed up its take on the culinary arts, attracting top chefs to open signature restaurants (Jean George Vongerichten and Spike Mendelson), while emerging new chefs are opening incredibly ambitious hot spots (Chef Bee's Naiyara). In a sense, Miami has become the Vegas of dining where reservations are hard to come by and restaurants are the new places to be seen. While scores of excellent dining spots make a lot of noise in Miami, we rounded up the ones that are truly unforgettable.
THE BAZAAR
Molecular gastronomy was conceived in 1992, though it didn't reach global attention until Jose André perfected it in the past decade. The famed chef who worked at El Bulli (long considered the best restaurant in the world until it shuttered in 2012) is the most prolific when it comes to avantguarde cooking methods, and The Bazaar has become his lab. First opened in LA in 2009, The Bazaar's second location at SLS South Beach is now one of the hottest spots on Collins Avenue since debuting in 2012. The restaurant is Art-Deco sexy with easy-on-the-eyes diners to boot (thank sbe Group, who merges dining with lifestyle). While the term "molecular gastronomy" has a tendency to scare off diners, it's not as technical as you'd think here. The Spanish tapas-style dishes (with Latin and Asian influences) are impressive in the way they showcase the imagination of Andres while still staying true to whole-some dining—naturally, with a twist (think caviar cones, foie gras pb & j, Iberico sliders, dragon fruit ceviche, and Cuban-coffee rubbed churrasco). Andrés' fascination with the science of food (he taught a culinary physics course at Harvard University in 2010) makes his creations hit all five senses in a way a fish on a plate will never do. Above all, his culinary masterpieces make for great conversation. The Bazaar, 1701 Collins Ave., Tel: 305-455-2999. www.slshotels.com/beverlyhills/bazaar
THE NATIONAL
The National is the comeback kid of luxury Miami hotels. Opened in 1940 (and closed for renovations in 2014), The National is a registered Historic Hotels of America that retains a quiet elegance you're hard pressed to find in newer properties that like to dazzle with design. Here, the aesthetics, especially the dining room with a large David Bowie photo and thoughtful ceiling mural, are hushed yet commanding; the ambience is mellow yet thriving; and the renovations prove that The National is a hidden gem that shed its wild side of yore. In addition to its unique triple- long pool (the longest in South Beach) and well preserved history, The National's signature Cabaret Brunch at the underrated Tamara Bistro is an unassuming and casual spot that defies South Beach expectations. Rather than a DJ pumping EDM, there's a piano player setting the scene with live jazz and modern classics. Instead of a crowded, dime-a-dozen breakfast buffet, the brunch features buffet stations with made-to-order eggs, carving stations (like churrasco and NY strip steak) and specialties like mushroom risotto. Seating is both indoor and outdoor, calling for a relaxed Sunday afternoon that diners appreciate after a wild Saturday night. For those who prefer a lively, theatrical dinner, local gay icon and promoter Edison Farrow re-launched the wonderful Cabaret South Beach here. It's an exciting, immersive cabaret experience where the piano player, servers, or the bartender bang out classic cabaret hits while guests dine on delicious American cuisine. Seven nights a week, gay couples and even celebrities (like Molly Ringwald and Gabrielle Union) take part in this one-of-a-kind soulful dinner that has everyone singing showtunes all night long. Tamara Bistro, 1677 Collins Avenue, Tel: 305-532-2311. www.nationalhotel.com, www.thecabaretsouthbeach.com
PAO
As soon as you step into the new Faena Hotel Miami Beach, you're transported to an era where dapper doormen wear white gloves, old-world frescos adorn the walls, and gold and red velvet define a moment in time. Opened in December 2015, Faena has injected so much glamour in the space, you'll wish you slicked your hair back. The scene is equally impressive in Pao, an innovative culinary concept by modernist, James-Beard award-winning chef Paul Qui. After entering via a spiral staircase crowned by chandelier, you're whisked away into a rather gracious time warp. The sphere-shaped restaurant, featuring gold leaf walls and herringbone wood pattern floors, pays tribute to the Golden era of fine dining, where smartly dressed waitstaff know your name and gourmands dress to the nines. Anchored by a gold-leaf unicorn sculpture by Damien Hirst, Pao is visionary, and the menu is exception- al. Qui focuses on modern Asian cuisine that has Filipino, Spanish, Japanese, and French influence, often subtle. While menu items like fish crudos and flavorful rice dishes (mush- room dashi is served with a variety of mush- rooms, pickled onion, and sake aoli) are sig- nature, the standout is the "unicorn." Served in a sea urchin shell as the bowl, grilled sweet corn pudding is garnished with lobes of uni with kalamansi and arbor chile. As you can imagine, all the dishes are refined and rich, perfectly matching both the restaurant interiors and the discerning diners that visit. Pao at Faena, 3201 Collins Ave., Tel: 305-535-8800. www.faena.com
MYUMI
Pundits the world over have been declaring the food truck is a short-lived trend that's fading out of the dining scene. They clearly haven't been to Myumi. Since this sushi/omakase food truck opened last May, it's become the most sought after restaurant on wheels and the hottest seat in town, if you can nab one. There are only 8 seats, and Myumi only takes reservations at the top of each hour. Miami in general doesn't have traditional, good, and affordable omakase, which makes Myumi a magnet for lovers of Japanese food and sushi. Here, fortunate diners can order an eight- or twelve-course experience at reasonable prices ($40 and $60, respectively, which is a lot cheaper than most omakase places). What's great about Myumi is that it educates virgin omakase diners on the unfamiliar experience (omakase is essentially a coursed-out meal with dishes chosen by the chef). The restaurant also has the best setting: outdoors in Miami's hip Wynwood neighborhood. The menu changes daily based on the freshest ingredients(fish flown in straight from Japan) and has wooed even the most skeptical diners into loving more foreign dishes like eel. Reservations must be booked at reservations@myumifoods.com. 56 NW 29th St., Tel: 305-9150-9819. www.myumifoods.com
NAIYARA
Asian restaurants are having a moment in Miami. Recent hotspots like Lung Yai Thai Tapas, Kyu, Komodo and, of course, Pao, have all topped the best-of lists. Simply put, elevated Asian cuisine was lacking in a city dominated by Cuban, Latin, American, and, of course, seafood. Thankfully, local chef hero and Northern Thailand-born Piyarat Potha Arreenratn, or "Chef Bee," saw a golden opportunity after his restaurant Oishi Thai proved popular, and he opened NaiYaRa last December. Located in the Sunset Harbour neighborhood, NaiYaRa is a far cry from the glitz and glam of Miami Beach. Walls are adorned with custom, exciting artwork, and vintage soda crates and fishing baskets embellish the massive space. NaiYaRa feels like a glamorous- grungy dining den in the buzzing streets of Bangkok. The retro-contemporary design is an imaginative take on Siam, and the culinary creations merge traditional Thai street food recipes with modern Miami twists. Exotic yet familiar dishes like papaya salad, Chiang Rai sausage, and Thai street dumplings make the perfect shared plates before indulging in signature dishes like green curry with sea bass, bell peppers, bamboo shoots, coconut milk, basil, and jasmine rice. Using the freshest market ingredients, Chef Bee offers his trademark spin to classics (from pad thai to drunken udon) and, thanks to his stint working for Nobu as a sushi chef, his creative maki- mono sushi rolls are top notch. 1854 Bay Rd., Tel: 786-275-6005. www.naiyara.com
MIGNONETTE
Interestingly, Mignonette feels more California coast than Miami. The Downtown Miami restaurant is flooded with natural light during the day, thanks to floor-to-ceiling windows. The diners here are the laid-back, and wear- what-you-want professional types who love good food rather than a scene. And the oyster bar here is unparalleled. Opened last year, Mignonette was a saving grace for Downtown Miami's otherwise tepid food worldeats scene. It's a hipster-y, no-frills, Friends-meets-Cheers kinda place where servers wear T-shirts and cocktails are slung by the minute. Naturally, what makes it stand out is the seafood. The raw bar is exceptional, but the creative spins on classics, from finger foods to whole fish, seduce seafood lovers. Sea-creature popcorn (oysters, clam, conch, and shrimp) is a fan favorite, peel-and-eat wild Florida shrimp keeps the kids focused, and the lobster roll is heaven on a buttery bun. The chili-and-garlic-flecked oysters is the way to go for oyster lovers. Mignonette, 210 NE 18th St., Tel: 305-374-4635. www.mignonettemiami.com
CLEO
Cleo isn't traditional, nor is it a dive-in-for- a-falafel kinda place. The Mediterranean restaurant at Redbury Hotel is lively in the way South Beach restaurants bustle. Exotic chandeliers set up a modish tone indoors, and the outdoor patio offers prime people watching on Collins—though the setting is hardly a concern for the smartly dressed gay diners ordering Grey Goose cocktails and hearty lamb tagine. Cleo, conceived by Moroccan-Japanese chef Danny Elmaleh, features an expansive menu that's quite epic for Mediterranean cuisine. Among the sizable selection, mezzes include hummus, carrot harissa and cucumbers and yogurt, all served with the signature, piping hot, doughy, freshly- baked pita bread that alone is reason to dine here. There's almost a dozen salads from which to choose, as well as seafood like garlic shrimp and grilled Branzino, though the traditionally Moroccan tagines are flavorful and innovative in a New-World Mediterranean way with apricrots and silan. Cleo is the perfect place for groups as most dishes are best for sharing, especially if that group isn't afraid to get their hands dirty: many plates are best explored without silverware. 1776 Collins Ave., Tel: 305-604-1776. www.theredbury.com/southbeach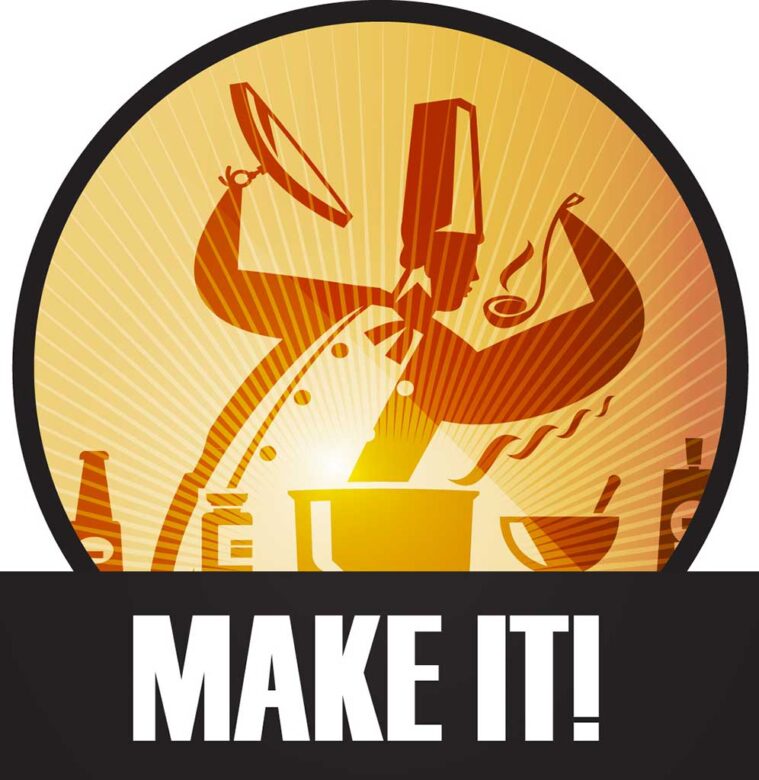 Try a NaiYaRa's Papaya Salad recipe at home. Click here.