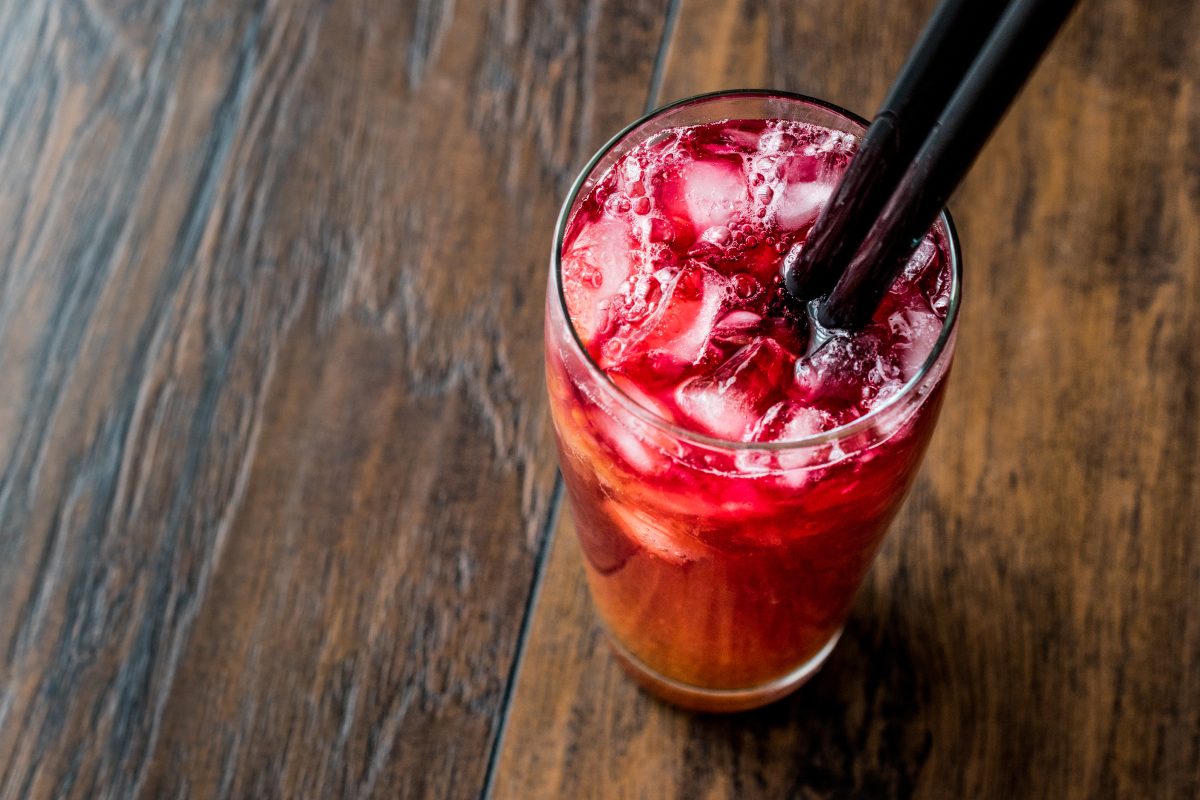 Alabama: The Alabama Slammer

Like its namesake suggests, the Alabama Slammer is said to have been born at the University of Alabama in the 1970s and has since become the go to drink at the Universities Crimson Tide tail gate party. Recipes may differ among party goers but the most common version blends Southern Comfort with amaretto, sloe gin, and orange juice. Add all the ingredients into a shaker with ice and shake, strain into a highball glass over fresh ice, and garnish with an orange wheel.
1 oz Southern Comfort
1 oz Sloe gin
1 oz Amaretto
2 oz Fresh orange juice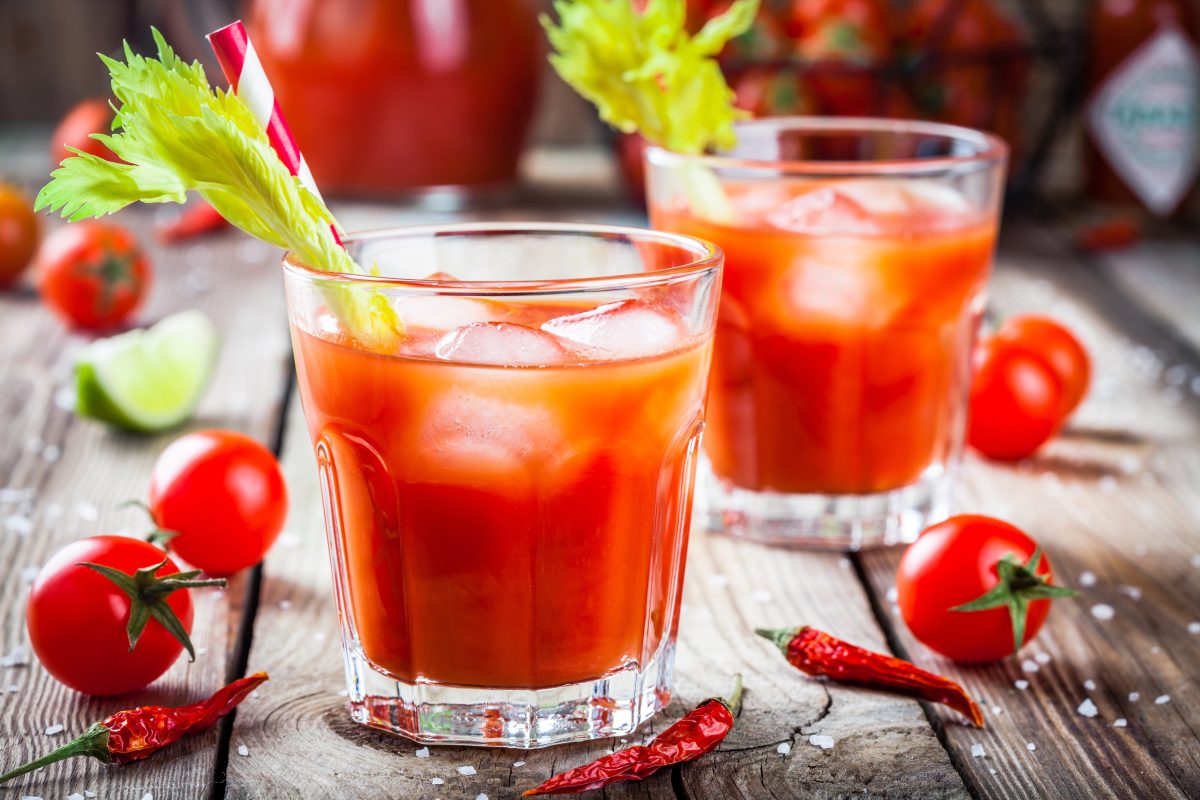 Alaska: Smoked Salmon Bloody Mary
If you order a Bloody Mary up in Alaska you might be in for a surprise when you find out how they put their own special spin on this classic cocktail. Smoked Salmon Bloody Mary's are Alaskan's go to hangover cure. They are made possible by adding Alaska Distillery's smoked salmon flavored vodka. Mix it in with the rest of the ingredients before pouring into a glass full of ice cubes, and garnish with celery stalk.
8 oz V-8 juice
1 to 3 dashes Tabasco
1 dash Worcestershire sauce
Pinch of sugar
Pinch of salt
Freshly ground black pepper
1 shot Smoked Salmon Vodka
1 stalk celery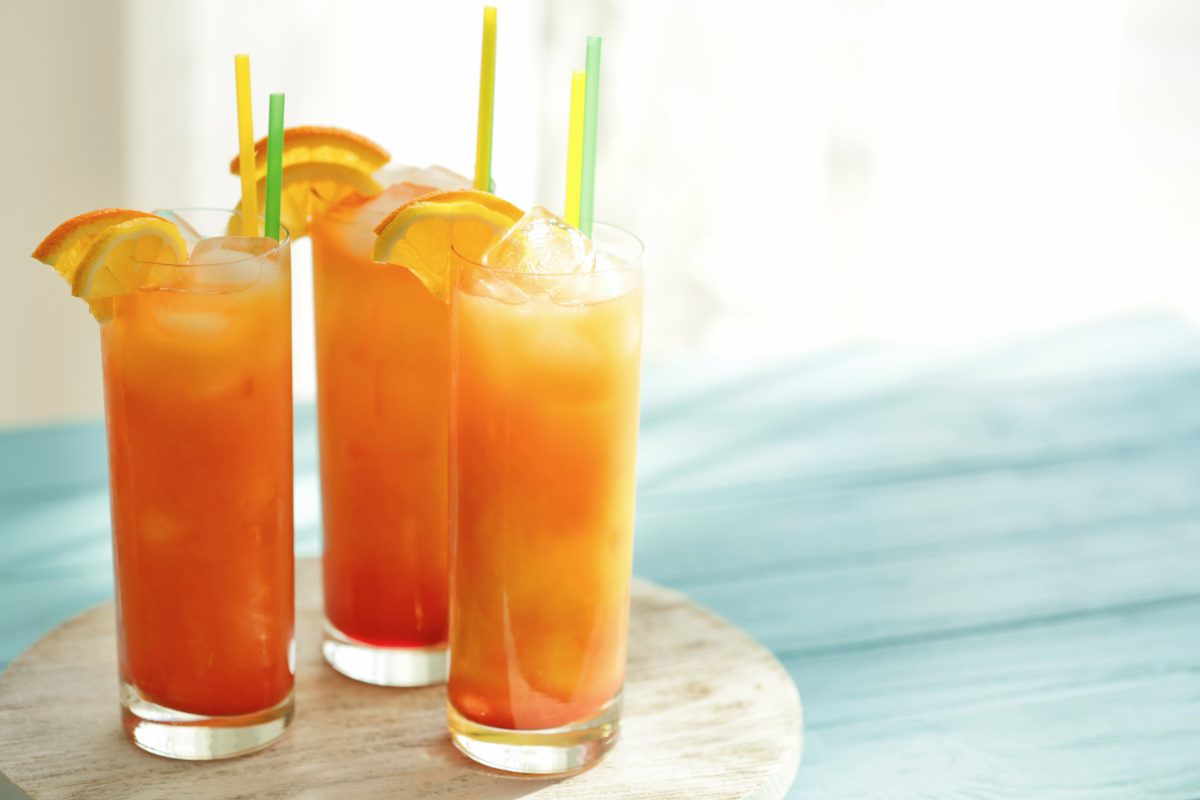 Arizona: Tequila Sunrise
The original Tequila Sunrise was said to be invented for the Arizona Biltmore Hotel in the 1930s in Phoenix, Arizona. The original Biltmore recipe consists of a mix of tequila, crème de cassis, lime juice and soda water. Ingredients are combined over ice and toped with soda, then an orange is used to garnish the top. The recipe has been tweaked over the years and attributed to different cities, but the original recipe is still used in bars across Phoenix.
1-1/4 oz high quality tequila (white or silver)
3/4 oz Crème de Cassis
Fresh Lime juice from 2 slices
Club soda
Orange slice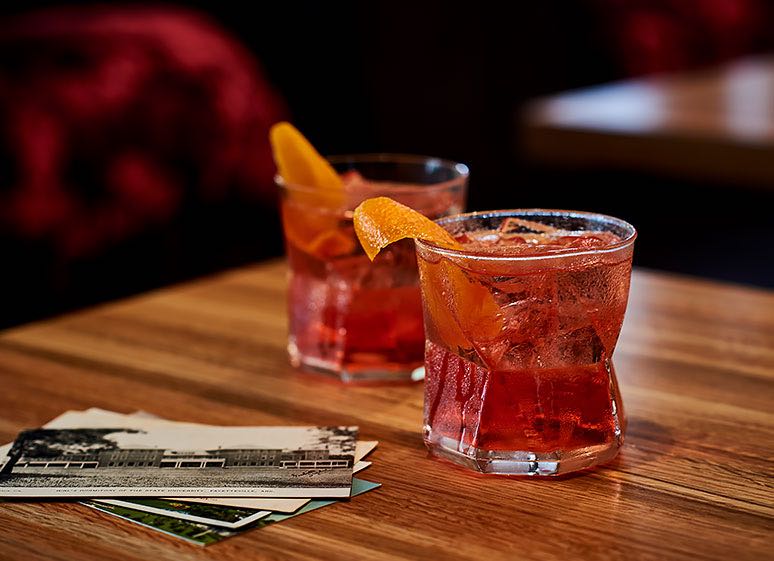 Arkansas: Arkansas Razorback
This popular cocktail shares its name with the University of Arkansas Razorbacks. Football is a way of life in Arkansas, so you can be sure to find this drink at any tailgate party. Ingredients are mixed into a cocktail shaker with ice till frothy before being strained into an old fashioned glass.
1/2 oz Vodka
1/2 oz Amaretto
1/2 oz Coffee liqueur
1/2 oz Spiced rum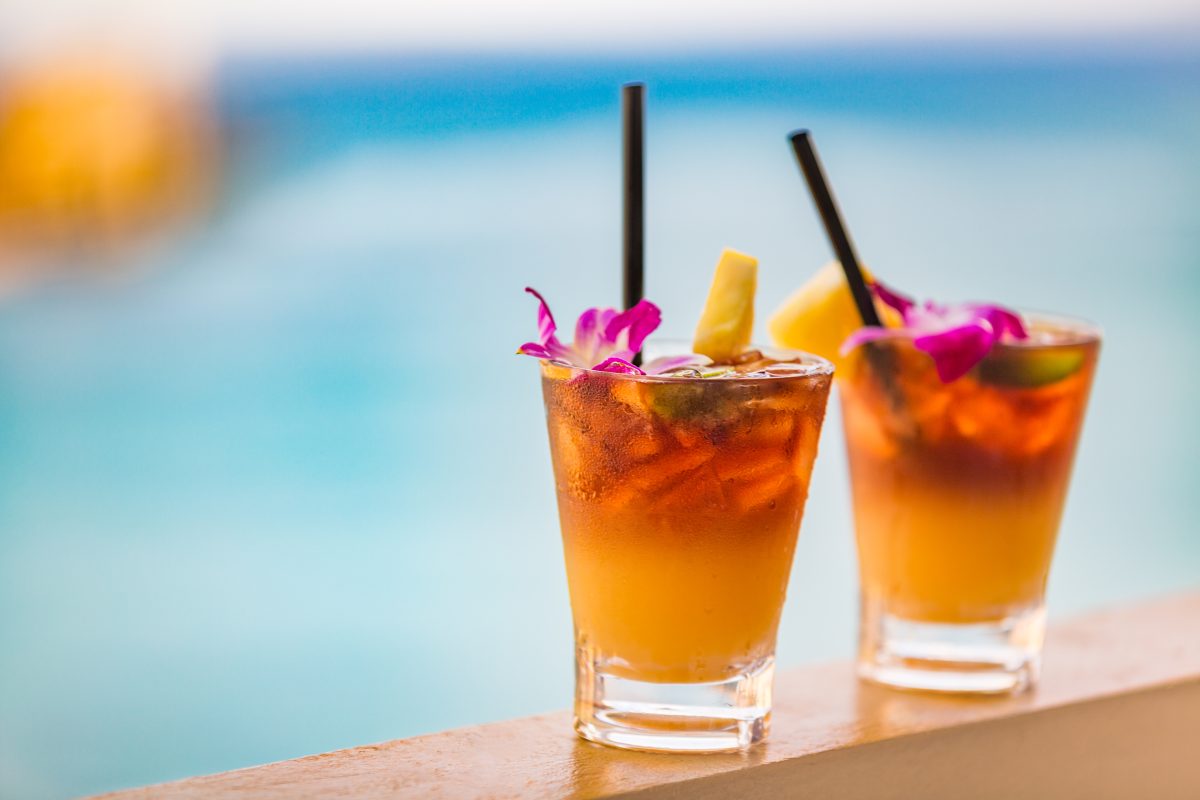 California: The Mai Tai
The ever popular rum cocktail the Mai Tai is said to have been created first by a man named Victor "Trader Vic" Buergon at his Polynesian style restaurant in Oakland, California in the 1940s. While the drink can be found across the country in any tiki-themed restaurant or bar it still remains as one of the top drinks in California. To make, add the white rum, curaçao, lime juice, and orgeat into a shaker with crushed ice and shake lightly. Then pour into an old fashioned glass before adding the dark rum over the top. Finally garnish with a lime wheel, a mint sprig, and a slice of pineapple.
1 1/2 oz White rum
3/4 oz Orange curaçao
3/4 oz Fresh lime juice
1/2 oz Orgeat
1/2 oz Dark rum
1 Lime wheel
Mint sprig
Pineapple slice