Taipei is known for its novelty theme restaurants, inspired by any- thing from hospitals to airlines to jailhouses, but here in Ximending is the most groundbreaking themed restaurant of them, the Modern Toilet. Diners sit on actual toilets to eat food from miniature toilet bowls, slurping drinks served in miniature urinals. The lavatory-humor décor includes bathtubs, showerheads, and turd-shaped lightshades. The food is fine but flush-away forgettable, but I still recommend you pay a visit, if only to Instagram the signature dish: a soft, poop-like swirl of chocolate ice cream served in a mini squat toilet.
Some of Taipei's theme restaurants are little more than a flash-in-the-pan (a pink Barbie-themed café opened with much fanfare in 2013, but has since closed down), but with the opening of two new branches and international expansion in the pipeline, the Modern Toilet wipes away its competition.
More visually appealing is amba Taipei Ximending, a hip four-star design hotel with a wealth of imaginative, eco-friendly details. The reception desk is made from over 2,000 recycled plastic bottles that glow opalescent at night, while reclaimed furniture enhances the vintage, industrial vibe.
Chiba is the hotel's international café-restaurant, where diners enjoy healthy salads, pastas, and Asian specialities prepared in an open kitchen. Decorated with old speakers and vinyl records, retro-chic tingba Music Lounge features a sunburst wall hanging made from 300 pairs of recycled blue jeans, signature cocktails are served in laboratory-style chemistry jars, and guest DJs perform mini-concerts. When it's time to rest, the amber's 160 guest rooms are reassuringly simple and understated, with a neutral palette of white walls and blond wood floors.
Much of Taipei's gay scene is located just moments from here, close to the Red House heritage complex. Built as a marketplace in 1908, this handsome red-brick building fell into disrepair in the 1990s, and lay abandoned until being renovated as a cultural arts center in 2002. It now hous- es creative shops and is a venue for art exhibitions and live performances.
Alongside the Red House is a parade of gay café-bars fronted by large outdoor terraces that are welcome in Taipei's hot, tropical climate. The bar staff are young and friendly, as are the majority of customers, and the atmosphere is sociable and flirtatious, even though English is not widely spoken. Open from early evening until late, popular venues include Shibuya, Mudan, Café Dalida, G-MiXi, Sol, and Bear Junkies.
Located upstairs on the second-floor balcony are several smaller gay venues, including lounge bar Xanadu and Taipei's first fetish-themed bar Commander. This unexpectedly bijou BDSM bar has curtains that can be lowered if things gets too wild inside, although most of that action has moved to their new, larger second venue, the nearby Commander D. There are also hairdressing salons and boutiques selling gay gifts and essentials like tank tops, underwear, and even penis-shaped cookies.
In the streets beyond this gay hub are several gay karaoke bars. Friendly and stylish, Matt Bar has bold graphic décor including art-works by some of Japan's leading gay manga cartoonists. It seems especially popular with pandas (Asian bears) and monkeys (chasers), including muscular locals and beefy Japanese tourists, hence the major- ity of karaoke tracks performed will be unfamiliar to Western ears, but should you want to partake, you'll find classics by the likes of Madonna and Diana Ross on the karaoke menu.
Farther afield are several super-hip, super-popular new gay bars.
PARK has a sleek, contemporary vibe, attracting young gay men, lesbians, and friends. Named one of the best gay places in Asia by Chinese reader-powered listings magazine City Weekend, industrial-style Abrazo buzzes every Friday and Saturday when guest DJs hit the decks. Open since October 2014, XOXO is the latest addition to Taipei's gay bar scene, attracting a young and hip crowd.
Part of Taipei's gay scene for over two decades, Funky is a popular dance club attracting young, predominantly male locals. The music is mostly Asian pop, with Western hits thrown into the mix to entertain the international crowd. Occasional gay circuit-style parties are also extremely popular, so keep your eyes and ears open.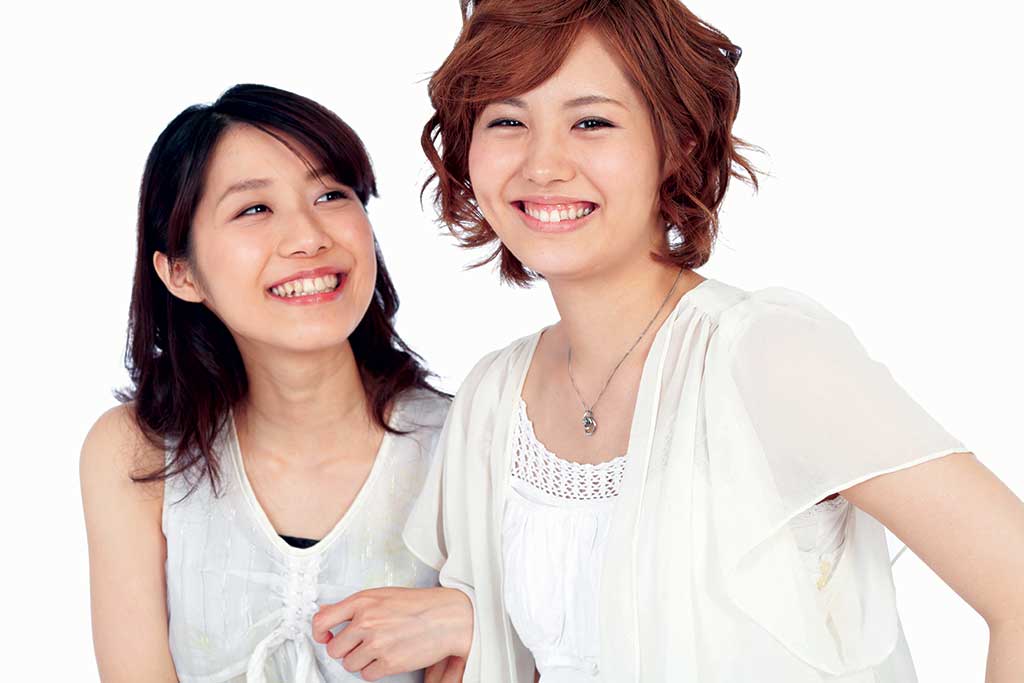 Partying on Taipei's gay scene isn't the only nocturnal plan you should make. A visit to a night market is a must-do for everyone. They're a great place to interact with locals and sample Taiwanese street food. The largest and most famous is Shilin Night Market in northern Taipei, which dates back to the 19th century, but there are others throughout the city.
Bustling and atmospheric, night market streets are lined with vendors selling tempting snacks such as oyster omelettes, bubble teas, and grass jellies, and the iconic speciality stinky tofu. If you're repulsed by the distinctly pungent odor of these deep-fried cubes of fermented tofu, you should instead sample barbecued stinky tofu: skewered and roasted over charcoal, then doused with barbecue sauce, so the unpleasant smell is less noticeable. Personally, I was more than satisfied slurping my bubble tea: a shake of green tea and milk or fruit plus jelly-like tapioca balls.
While visiting Taipei, an American friend encouraged me to try a foot massage. They're so popular that you'll find foot-massage centers throughout the city, many of them extensive multi-story places with impressive facilities. After a relaxing foot bath, the qualified masseur will apply pressure to the soles of your feet, with different parts of your sole associated with different body organs. It can be quite painful, although rather than grimacing you may ask for less pressure. Foot fetishists will no doubt be in heaven (it certainly helped that my masseur was friendly and handsome), and I must admit that afterward I did feel more balanced and light-footed.
Attractions on every tourist agenda include Longshan Temple, an ancient and atmospheric place of worship. Originally built in 1738, it's been rebuilt and repaired after damage from numerous earthquakes and fires (it was most recently damaged during World War II by American bombers).
The National Palace Museum displays the world's premiere collection of Chinese art. Its most famous artifact is a small piece of jadeite carved into the shape of a bok choy (Chinese cabbage). Thousands of visitors, many from mainland China, wait and wait and wait in line for their turn to gaze at this small, green, national treasure.
Easily accessible via Tamsui Station on the MRT, the waterfront town of Tamsui (also known as Danshui) has seen many nations come and go. The Spanish settled here in 1629, building Fort San Domingo, only to be expelled by the Dutch in 1641. The Chinese came next. In 1868 the British took over the fort, making it their trade consulate, and it remained so until Britain broke off diplomatic relations with the ROC in 1972. It's now a popular tourist attraction. Afterward, head to Fisherman's Wharf and enjoy fresh seafood while watching the sunset.
Other worthwhile nearby excursions include visits to the hot springs resorts of Beitou, the dramatic natural phenomenon of Wulai Falls, and the stunning, rugged coastline of northeast Taiwan. If you have more time, I'd also recommend heading south to visit Tainan.