She studied at the Culinary Institute, she's done Top Chef, she's worked internationally from London (where she trained with Jamie Oliver) and New York's Aquavit to New Orleans' Sazerac. She was executive chef at San Francisco's legendary Sir Francis Drake Hotel. So where will you find Jen Biesty these days? At Shakewell
Restaurant (www.shakewelloakland.com) in Oakland, of course. The stunning Spanish/Mediterranean restaurant, her first venture as an independent restaurateur, opened with longtime friend Tim Nugent in mid-2014.
As Biesty can tell you, Oakland is where it's at. Having worked for years in San Francisco, upon deciding to open her own place, Oakland beckoned with its burgeoning foodie scene. "I had been in San Francisco since 1995," she recalls, "and we looked at spots there, but were having a hard time finding the right size, the right location. The realtor said, 'Hey, what do you think about Oakland?'"
It was an idea that hadn't occurred to her: "I went into it slightly blind. I'd never spent much time here." People she knew weren't exactly gung-ho on the idea either. "We would talk to people to invest, and they'd say, 'Oakland? Why would you not open in San Francisco? You've been there 20 years now.' Well, this was the right place for it."
For Biesty, having the right place is key. She points out the (already in place) wood-burning oven, the street location on a much-trafficked, popular avenue, the high ceilings. "So this was risky," she notes, "but it was the right decision. We like being part of this new thing that's been happening in Oakland."
It's a very different experience from her work at the Sir Frances Drake, where she was overseeing the preparations for over 1,000 covers a day. "We had a whole engineering department," she laughs, "and if things went wrong you just called engineering." By contrast, she now is the engineering department. "I worked for so many people who owned restaurants, and had to watch them clean the graffiti off the walls, plunge the toilet. I had 65 cooks to schedule, now I have 12." She pauses, grinning. "Well, every once in a while."
Her partner, Tim Nugent (who was executive pastry chef at the Sir Francis Drake and is himself an alum of Top Chef: Just Desserts), was a natural for the restaurant, deftly handling the front of house while Biesty oversees the cuisine. It's a mutually helpful relationship that goes back years. As Biesty reminisces, Tim pops by to make sure everything's okay, as if by magic sensing he's about to be talked about: "My first chef job," Jen says, "was at Universal Café in the Mission. It has like 18 booths. When I got hired, I needed to come up with a pas- try menu. I had met Tim, who was pastry chef at Rouge in Berkeley. I called Tim, and he faxed me over these recipes, then we spoke by phone, and he talked me through it. And that was our first major interaction." She looks at Tim with the fondness of old friends, and states, with affection, "We connected by helping each other."
Not only does Nugent handle the front of house ("Tim is such a great personality, he loves kissing babies," laughs Jen), he also provides recipes for desserts. Biesty describes the process: "Holly (my sous chef) and I will be talking about what's going to be on the menu next week, then Tim will come into the conversation. We're always collaborating and talking, we're a team. Which is really awesome. Holly worked with us at Scala's (the restaurant in Sir Francis Drake), so we've all known each other a long time."
Nugent's contribution to the success of Shakewell can't be underestimated, as the atmosphere is so important: five-star service meets amiable front of house, with a portion of amazing food thrown in for good measure. "We want to have really good friendly proper service," notes Jen, "that service you get in a fine dining restaurant but without a stuffy feeling. Both of us have that same hospitality background. We want to be a little gem in the neighborhood." The philosophy even extends to the bar, under the guidance of James Gatts. Biesty raves, "James is an amazing bartender, he's charming and sweet. We're a neighborhood restaurant and he has that charming charisma."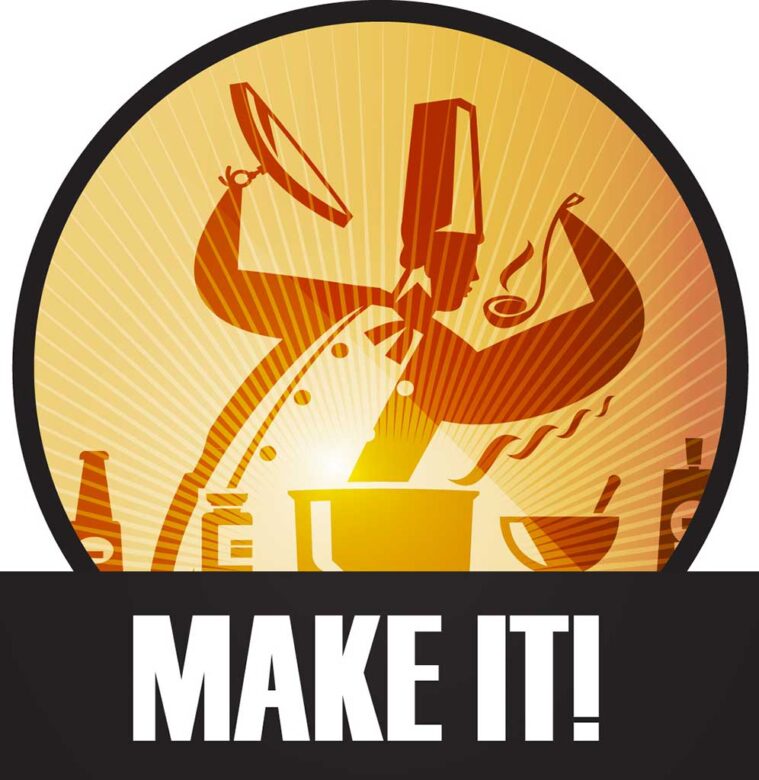 Try a Croquetas de bacalao and
Chicken and almond albondigas small version
recipes at home. Click here.
Still, all the friendliness wouldn't mean much without Biesty's amazing cuisine, and that's the thing that's been the key to the restaurant's success. Her philosophy? "Use beautiful ingredients, pick a certain ingredient, find things that work really well with it, high- light, and show it in a simple, elegant, beautiful way. I tend to be more on the rus- tic side. Don't overdo it. Keep it simple and highlight the ingredients."
Stop in for dinner, and you'll see exactly what she's talking about. Try tapas from duck confit lettuce cups or turkey-zucchini albondigas with goat cheese to anchovy/ahi, pepper-stuffed olives, and falafel with chorizo. Splurge on a bomba, a mountain of rice with delights that might be a chicken/prawn combination, or squid and its ink accompanied by a carrot/jalapeño sofrito. End with a luscious flan adorned with lemon and fennel pollen, or dig into churros and their complementary bitter- sweet and spicy chocolate sauce.
Gaze around as you taste the sweetness that stops just shy of too sweet. With its high ceilings and urban/rustic décor of wood and stone, Shakewell just feels like the place you'd want to spend an evening (or the rest of your life): in Biesty's words, "the right place."
Best of all, Biesty's creativity means an ever-changing array of delights. "It's fun coming up with different tapas," she asserts, "mingling different cultures' cuisines and making small plates. We change it up: we always do a bacalao cro- quette, then we started a ham croquette. We do a deviled quail egg wrapped in Serrano ham (I never saw that when I was in Spain); fried anchovies, smelt, albacore. We even do a Mediterranean eggplant caviar with poppadom."
It seems like a lifetime ago that she appeared on Top Chef with her then-girl- friend, and while her memories of those days are fond, it's definitely something that's in the past. "It took a little coaxing (or some drinks) to get me out of my shell," she jokes. "After being on the show, I had to do a ton of interviews, I got invited to every gay pride party in town. Not only my career but my social life was through the roof. It opened up doors. I was perceived well, and left with my integrity." She pauses and looks around at Shakewell, her current life. "We don't talk about it a lot now. We don't put it out there that much," she concludes.
If there's one thing that hasn't changed, though, it's the difficulty female chefs can face. Biesty recalls being at the Sir Francis Drake, where "even with a full 100% chefs jacket with my name on it, they'd say, where's the chef? and look at the first tall guy." Even now, she admits, "There's still work to be done on that score. When we have a new delivery person or driver come in, they sometimes make that fatal mistake." Things are improving, though: "Out here, in the Bay Area, we have a lot of female chefs." It's one of the things, in fact, that drew her back to the area after her time in the East and in Europe.
What Biesty has accomplished in a year and a half is nothing short of miraculous, with diners flooding through Shakewell's doors for its unique mix of Spanish/Mediterranean cuisine, top-notch service, and stylishly simple décor. She's recently gotten married to her girlfriend, and like a true Oaklander held the ceremony at the town's stunning Morcom Amphitheatre of Roses. Still, this is not a chef, or a person, to let the good life go to her head. She's still in the restaurant practically 24/7, and it's unlikely that devotion will change. For Biesty, the secret of success is a hands-on involvement that a lesser chef might find daunting. "I work the line three nights a week. I love it. I had a ball working the wood oven last night. I did a wine dinner the other night at a winery, and I was telling the chef I do the line three nights a week. He said 'That's crazy!' But if I'm working the line, I can figure out a better, more efficient way of doing something and share that with the cooks. I can say, hey, I worked station last night, and I realized if we do this, this way, we can do it better."
Will she ever relax and just let go? She smiles. "If I find another me, I can let go a little more."