The English-speaking Maltese Islands have been named as one of the top countries to visit in 2018 by Lonely Planet, Conde Nast Traveler, Rough Guides and many more. City breakers can enjoy a trip to Valletta; The European Capital of Culture 2018, families can experience adventure holidays and music enthusiasts can lose themselves in eclectic festivals. All the while basking in over 300 days of sunshine a year.
The Maltese people welcome LGBTIQ visitors to Malta, Gozo and Comino. The ILGA-Europe Rainbow Map, reflecting the human rights of lesbian, gay, bisexual, transgender and intersex people in Europe, has voted Malta the most LGBTIQ friendly destination for a number of years.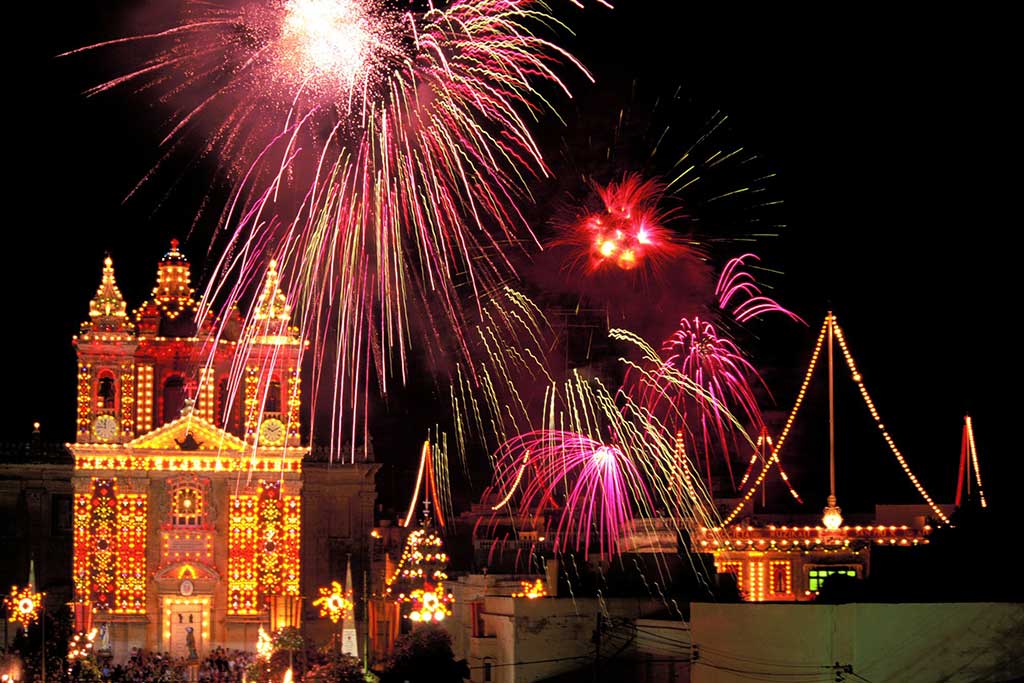 Valletta; European Capital of Culture 2018
City-breakers can discover Malta's capital Valletta; the sunniest city in Europe. The UNESCO World Heritage Site is home to elegant winding streets, stunning historical monuments and an abundance of waterfront dining options that can be explored completely on foot. The city's beautiful baroque architecture and rich heritage has earned Valletta the accolade of being this year's European Capital of Culture for 2018.
Over the past five-years, Valletta 2018 has been instrumental in the social, economic and cultural regeneration of Valletta; making it a flourishing cultural and social hub for all to discover. Valletta 2018 has invested strongly in a diverse Cultural Programme that sees the involvement of over 1,000 local and international artists, curators, performers, writers, designers, choirs and film-makers in over 400 spectacular events.
Home to the oldest structures in the world
History buffs can discover over 7,000 years of history. The Islands' scenery and architecture provide a spectacular backdrop to explore megaliths, medieval dungeons and ancient cities; the destination is positively mythic. There are three UNESCO World Heritage sites found on the Maltese Islands; the Megalithic Temples, the Ħal Saflieni Hypogeum and the City of Valletta. The Megalithic Ġgantija Temples were created 1,000 years before the Egyptian Pyramids and is the oldest free-standing structure in the world.
Beach parties, celebrations and all-night raves in castles
Malta has become a popular destination for the clubbing and festival scene, allowing travelers to party all night and spend the following day relaxing on picturesque beaches in the warm Maltese sun. Malta attracts a number of music festivals to its shores each year, including Annie Mac's Lost and Found, Isle of MTV, Glitch Festival and Earth Garden, all featuring high profile acts.
Fancy a night on the town? Visit Michelangelo Club Lounge, located in the heart of Malta's nightlife in Paceville, St. Julians. The venue regularly hosts themed events that will keep visitors dancing until the early hours of the morning. Rubies Bar is found in San Gwann and is known for its fun vibe boasting karaoke, a pool table and chart music for the lesbian community. The LGBTIQ community can also enjoy a spectacular cabaret show at the gay-friendly Birdcage Lounge.
The annual and widely commemorated Malta Pride takes place on the 15th of September this year. With the participation of thousands of marchers, eye-catching floats and incredible street performers, Malta Pride week sends out a message of empowerment to the community and celebrates love, life and diversity.
Calling all adventure enthusiasts
The sparkling Mediterranean-Sea offers a tranquil environment for snorkeling, kayaking and swimming; whilst the topographical island landscape encourages rock-climbing, mountain-biking and horse-rising. The Maltese Islands were awarded second place in the 'Best Dive Destination' in the world category at the Diver Awards in 2017. Malta, Gozo and Comino offer an array of unique diving experiences with an abundance of stunning reefs, natural caves and WW2 wrecks to explore.
Maltese gastronomy
The flavor of Maltese cuisine is the result of a 7,000-year relationship with the many civilizations who have occupied the Maltese Islands. A tantalizing melting-pot of cultures including the Sicilians, Romans, Spanish and French have influenced the unique blend of Maltese cooking.
Enjoy local specialties including Pastizzi, a delicious savoury filo pastry pasty filled with either rich ricotta cheese or mushy peas; Fenek, rabbit stew and Malta's national dish; and Kunserva, a sweet concentrated tomato paste, which is delicious spread on bread.
With accommodation and flight packages to suit all budgets, you have every reason to check out this Mediterranean hotspot.