Daniel Nardicio, New York City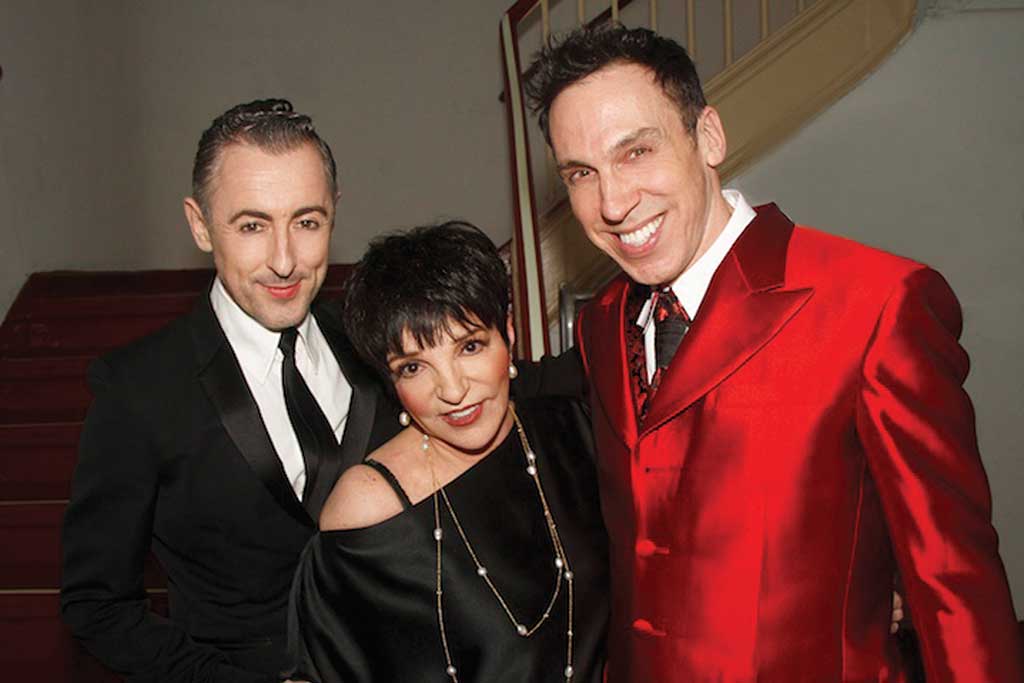 [W]hether you're a mature circuit queen or a chicken-chested college "twink," chances are you know who Daniel Nardicio is. In fact, you haven't fully experienced NYC gay nightlife without a Dworld night out. Daniel has been a household name for almost 15 years in New York City's gay party circuit, notorious for his wild, uninhibited, and often clothing-free events. As a pioneer in the industry, Daniel has been featured as a gay nightlife guru in the New York Times, Vice, Huffington Post…the list goes on. Party promoting, however, wasn't initially in his big plans. He moved to NYC to be an actor, which didn't quite pan out, and, as fate had determined, it was perhaps the best blessing in disguise. "I was lamenting the utter lack of control an actor ultimately has over their career. I decided to embark upon finding a career that gives me all the attributes I would get from successful acting," he says. "Producing allows me to work creatively with great people, bring events to fruition that makes people happy, and make money while doing so. Plus, I got out of the 9-5 trap. Throwing a party is a great way to feel comfortable. In a weird way, I use my career to work out my issues."
Daniel Nardicio got his start at The Slide and The Hole in the East Village, though he is (in)famous for NYC's first long-running underwear party, where anything goes once you check your pants at the door. The crowds are an unusually fascinating mix of older men, younger men, big men, small men, ethnic men, and tourists. It didn't take long for Daniel's career to take off. While exclusively tied to gay nightlife, Daniel's world expanded and overlapped with the entertainment industry where gay icons and idols like Alan Cumming, Margaret Cho, Rosie O'Donnell, and John Waters, impressed with his outside-the-box experiences, began to support him with cameos and partnerships. "There are so many highlights in my career. I got Liza Minnelli to come perform on Fire Island, then the next year I got Carol Channing out there, which was a huge highlight for me. Lady Gaga played for my birthday party a few years ago, and Tilda Swinton came to my party in a floor-length Galliano gown. That was pretty crazy." As an influencer, Nardicio even made headline news when he convinced Levi Johnston, Bristol Palin's former fiancé, to pose nude in Playgirl magazine.
Daniel now focuses mostly on creating a dynamic nightlife scene in Fire Island with his notorious Dworld Underwear Party, as well as his monthly event Club Cumming. As always, visitors expect the unexpected and there's never any shortage of memorable, albeit unusual, moments. "The crowds are very mixed: trust-fund bodybuilders rub elbows with midgets, who get to meet celebrities and stage-four sex addicts. Nobodies from Ohio with good teeth flirt with swingers, and women who should be home watching Lifetime come out. They are all there, honey."
Party people outside New York City and Fire Island will soon be able to ride the D-train as Daniel has been hosting events in Provincetown and recently opened an office in New Orleans. His ambitions even go beyond nightlife: Daniel is publishing a book Every Inch the Winner (debuting 2016) and also producing Alan Cumming's new show, "Alan Cummings Sings Sappy Songs for Valentines," at Carnegie Hall, with first performance set for February 8, 2016.
For a listing of Daniel's parties, join his e-mail newsletter at www.danielnardicio.com