Executive chef-owner John Fleer knew that the restaurant should reflect the community's pulsating heritage (it was once a hotspot for touring artists such as James Brown and Percy Sledge). The result is a reimagining of Appalachian soul food, inspired, in par t by four African- American women: Mary Jo Johnson, Earlene McQueen, Frances Hutchinson, and Hanan Shabazz, who ran businesses in the area. No meal at Benne on Eagle should begin without taking a moment to gaze upon their portraits. And while Fleer's five James Beard nominations may attract culinary aficionados, he's smartly hired Ashleigh Shanti as chef de cuisine. Shanti, a southern black woman, says, "We're not just a restaurant. There is a goal, a purpose and a story to tell."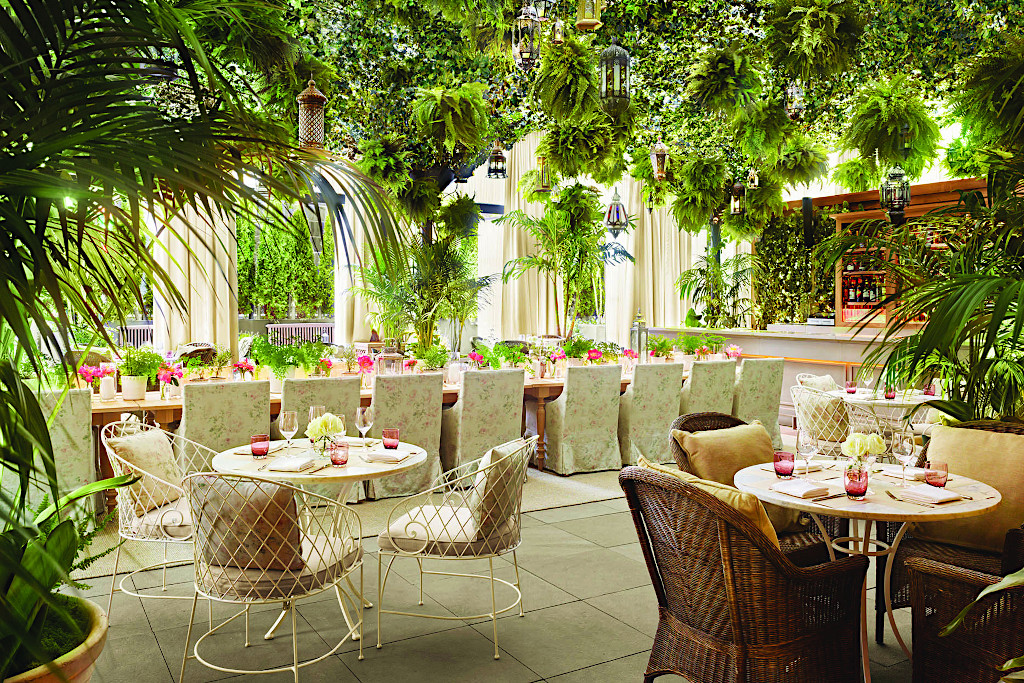 That story includes mentorship from Shabazz and dishes that simultaneously reflect a local cultural legacy, while still offering a forward moving culinary perspective. Deviled egg spread arrives with purposefully clunky local radishes for dipping. Catfish and waffles receive a kick of brightness thanks to chow chow (a vinegar-based slaw). Oxtail and cream peas marry French technique (think beef bourguignon) with West African spices and Carolina Gold rice. "I feel so fortunate to be the voice of this restaurant," says Shanti with a humble disposition that allows the cuisine to speak volumes.
To have a more profound sense of The Block's history, DeWayne Barton's Hood Huggers (www.hoodhuggers.com) offers insights through driving and walking tours. Stephens-Lee High School, built in 1923, was one of the state's most prestigious all-black high schools before it was desegregated in 1965. The building, except for the gymnasium, was demolished a decade later, preserving just a small part of its significance. Barton also integrates local talent to tell his story, such as Mike Martinez, lead singer for local band Natural Born Leaders, who speaks and sings of generational trauma, an important aspect of the area's redevelopment. A final stop on Barton's tour at the Burton Street Peace Gardens (www.facebook. com/peace.gardens.and.market) reveals a multi-use outdoor community space comprised of found objects, sculpture, and garden plots.
Only a few miles south of The Block, America's largest private home stand s in gilded glory am id 8,000 lush acres. George Vanderbilt first visited Asheville in 18 88, and a year later construction of Biltmore House (One Lodge St., Tel: 800-411-381 2, www.biltmore.com), a 250- room French Renaissance chateau, began. It would take six ye a r s and hundreds of laborers to complete. Landscape architect Frederick Law Olmsted was hired to oversee the gardens, which feature more than 25 0 varieties of roses along with an array of perennials and foliage from April through October.
From the soaring banquet hall with 70-foot ceilings to George's unrestored private library with terra cotta tile, each room reveals a treasure trove of the world's most acclaimed artisans. For the ultimate bucket list experience, consider booking a Premium Biltmore House Tour ($175/per person), which provides an exclusive guide and priority access to the house's most coveted spots. With more than one million annual visitors, even a 178,926- square-foot house can get crowded. Luxury abounds around every corner, but standouts include Ming Dynasty pottery and the Pelligrini-painted ceiling found in the main library; a 70,000-gallon swimming pool with tile vaulting designed by Rafael Guastavino; and the Louis XV room, featuring restored Tassinari & Chatel velvet wall coverings.
The next generation of artisans is also making its mark in Asheville, including East Fork Pottery (82 North Lexington Ave., Tel: 828-237- 7200, www.eastfork.com), which in eight short years has become a sellout commodity with each new collection. Over a couple of bottles of wine (when the best ideas are hatched), co-founders Alex and Connie Matisse and John Vigeland dreamt of how they could work together. The team now employs an arsenal of potters, glazers, and other artisans in their bustling factory (tours available by reservation only), or shop the collection at the downtown retail location. East Fork sources clay from throughout the Southeast to create collectible stoneware, such as hand-dipped mugs, tumblers and other serviceware. Each summer, the company releases a limited edition Equality Mug that celebrates Obergefell v. Hodges Supreme Court ruling, with 100 percent of proceeds donated to the Campaign for Southern Equality.