Not long ago, when people thought of Louisville, Kentucky, the first things that came to mind were likely horse racing, baseball bats and fried chicken. While those cherished institutions remain a significant part of the city's identity, these days they live harmoniously alongside a blooming arts, cultural and spirits scene that has garnered national – and international – attention over the past several years.
Today, Bourbon is booming once again with new distilleries opening across the city and an award-winning culinary scene that has infused this distinct spirit into countless dishes. Bourbon has shaped Louisville and created a city that combines heritage with innovation, authenticity with originality, quirkiness with friendliness in a way that's completely unique. It's responsible for crafting Louisville's own brand of Southern-ness that's unlike anyplace else. And you can see this spirit across Louisville.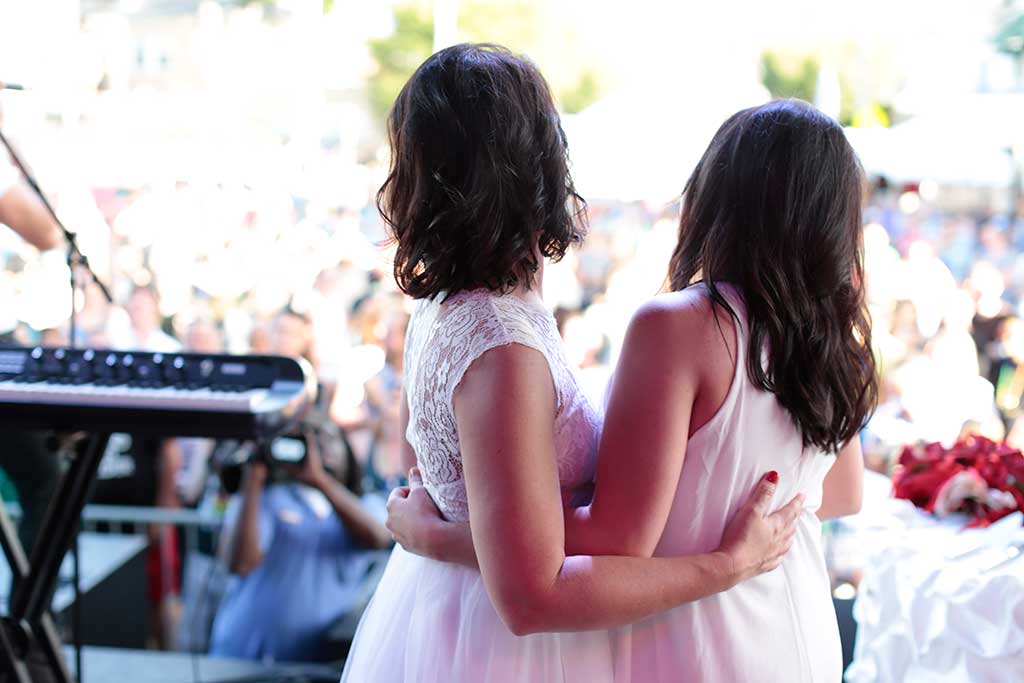 At the same time, Louisville has also been at the forefront of fighting for equality and civil rights for decades, and citizens and city leaders continue to embrace a philosophy of diversity and inclusivity. In 2011, Mayor Greg Fischer signed the Compassionate Louisville resolution.
Today, Louisville is recognized as one of the largest model cities of compassion in America and has earned a perfect score of 100 on the Human Rights Campaign's Municipal Equality Index for the past three years in a row – one of the only Southern cities to do so. It's a vibrant place with friendly people and a wealth of businesses, events and entertainment.
ARTS & CULTURE
You'll find a celebration of diversity and equality in Louisville all year long. Attend the two Pride festivals that call the city home. Beginning in 2015, the Louisville Pride Festival takes place each September in the eclectic Highlands neighborhood. Anchored by Big Bar, Chill Bar, and Nowhere Bar, three of the city's most popular LGBTQ hotspots, this neighborhood block party is free and open to the public. The Kentuckiana (Kentucky & Southern Indiana) Pride Festival is held annually in June and is the longest running Pride fest in the state. An uptick in attendance caused the festival to move to Louisville's award-winning Waterfront Park in 2018, where it was recently named one of "7 U.S. Pride Festivals Off the Beaten Track That Will Blow You Away" by Gay Star News.
Louisville's historic Main Street in downtown Louisville is home to Museum Row, which features several one-of-a-kind attractions, all located within four walkable blocks, including the Louisville Slugger Museum & Factory (where you can witness iconic Louisville Slugger bats being made right before your eyes), the Muhammad Ali Center (a six-story multicultural center and museum that celebrates the life and legacy of boxing legend and Louisville native Muhammad Ali), and the Frazier History Museum (home of the just opened Kentucky Bourbon Trail® Welcome Center).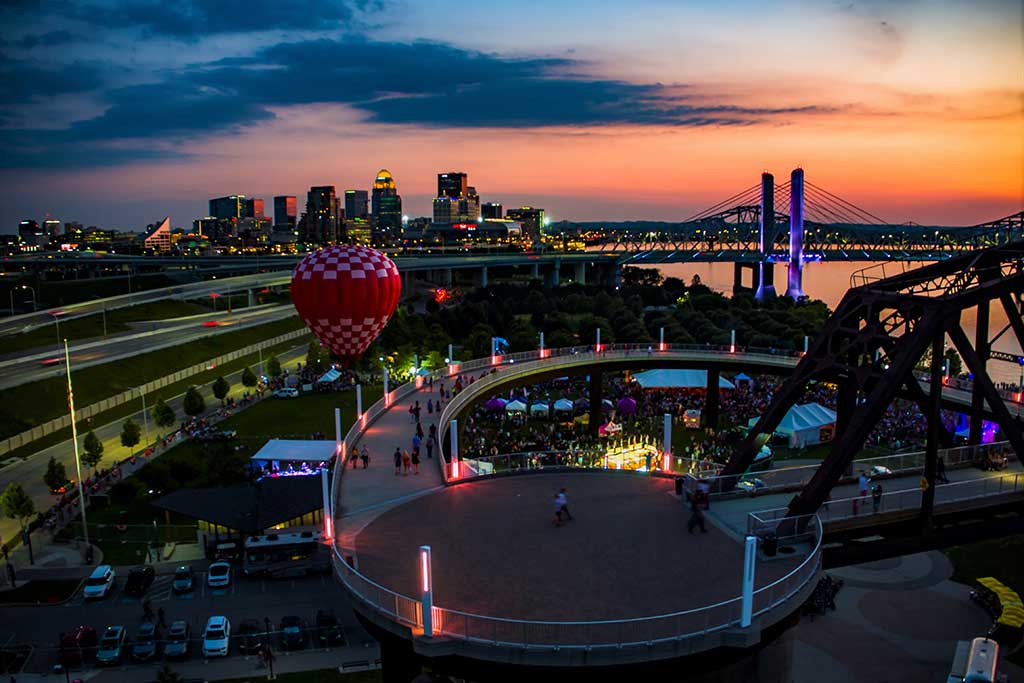 For the art enthusiast, the Speed Art Museum (the oldest, largest and foremost museum of art in Kentucky) is a must-see.
DINING
Louisville's growing food reputation has put the city on the culinary map. Being home to numerous James Beard nominated chefs and restaurants, the city has earned a reputation as a national foodie destination, including being named by Zagat as "One of the Top Eight 'Awesome Foodie Getaways in the World.'"
Butchertown Grocery, owned by chef Bobby Benjamin, has the feel of a classic French bistro, offering an ever-changing menu of European-inspired American fare and amazing handcrafted cocktails. 610 Magnolia, run by nationally lauded chef Edward Lee, serves up a modern approach to the Southern Table that calls to the culinary history, progressiveness and diversity of Louisville cuisine.
ENTERTAINMENT & NIGHTLIFE
Kick off your weekend with mimosas, brunch and drag queens during one of Le Moo's wildly popular Drag Brunches.
When the sun goes down, Louisville's LGBTQ nightlife is flourishing, and all across the city guests will find trendy new hotspots that proudly welcome all. For drag shows and dance parties, Play is the place to be. You'll know you've arrived when you see the rainbow "Love" mural that's been painted on the outside of the building. Located in Louisville's Butchertown neighborhood, guests can enjoy drag performances, DJs and various other LGBTQ-centric events.
Nowhere Bar, located in the heart of Louisville's Highlands neighborhood, is an upbeat nightclub where patrons can dance, shoot pool or just relax on the patio. Another fun Highlands destination is Big Bar – a cozy, festive room with quirky decor, daily drink specials and theme nights. And while we're in the Highlands, we can't leave out Chill Bar, a trendy, laid back spot perfect for a night of handcrafted cocktails and craft beer.
 HOTELS & LODGING
You'll find no shortage of unique places to stay in Louisville. The city is home to seven TAG Approved hotels, as well as many other inviting and inclusive establishments. The recently opened Omni Louisville puts visitors in the heart of the city. With decor and amenities that boldly pay homage to all-things-Louisville, it's a great place for first-time visitors to learn a lot about the city without leaving the building. Be sure to check out the hidden speakeasy/bowling alley Pin + Proof.
21c Museum Hotel – the first museum hotel – provides a guest experience like no other, featuring an art museum where visitors can browse some of the world's finest contemporary art.
No matter who you are, Louisville has something for you. Whether you want to indulge in some of the country's best food, attend an event, or just spend a few days exploring the ins and outs of Bourbon culture, Louisville is a welcoming, friendly and inclusive place. Come see why Orbitz named the city of the "10 Hottest Gay Destinations" and Conde Nast Traveler called Louisville "One of Six Underrated Cities for LGBT Travelers."