Gay Wine Weekend returns for it's seventh year to the bucolic Sonoma Valley, one of the world's most famous wine regions. What could be better than fresh food, amazing wine, and a bunch of guys Out In The Vineyard, getting their gay on under the disco ball in the vineyards of Chateau St. Jean Winery in the heart of Jack London's Valley Of The Moon?
What IS Gay Wine Weekend?
The annual luxury LGBT wine event, has received numerous travel awards, including the "Best Summer Event" for the past 2 years by GayTravel.com. This year's signature event, TWILIGHT T-DANCE, features sexy Los Angeles DJ Ryan Kenney, spinning dance tracks for 700+ LGBT guests from around the world, who converge on Sonoma Valley for a weekend of wine & celebration, benefiting Face to Face, Sonoma County HIV/AIDS Network.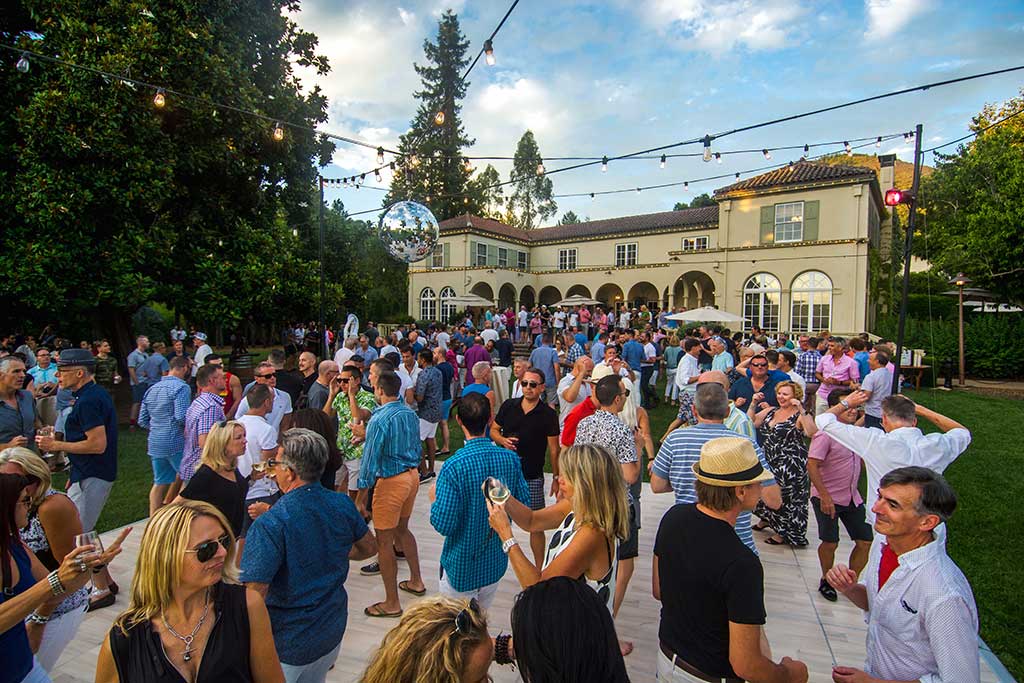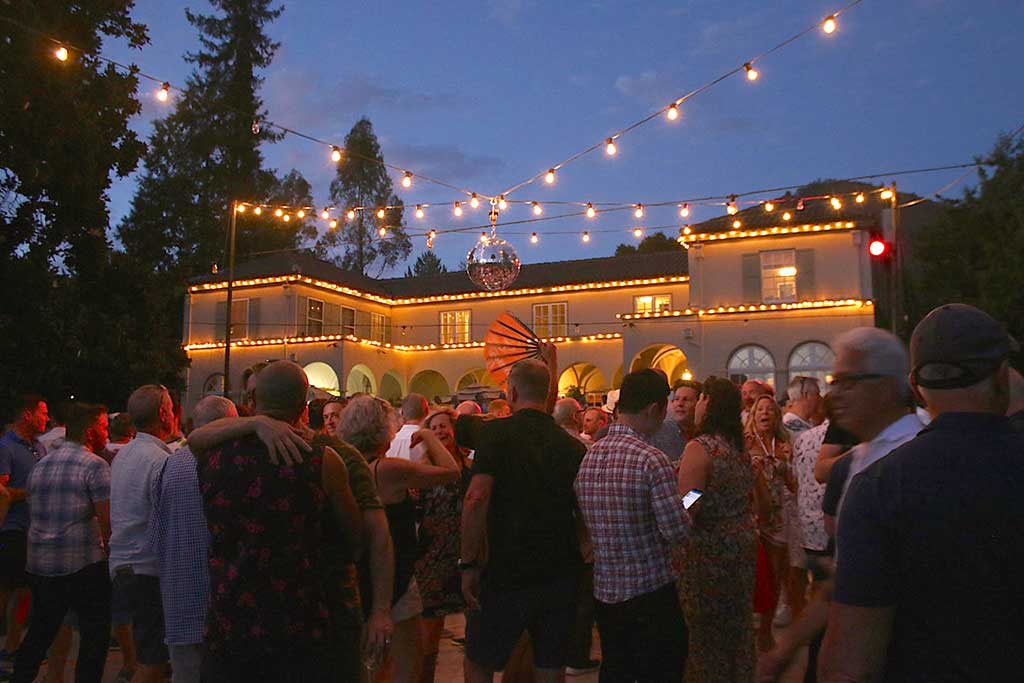 New this year, Gay Wine Weekend will feature a pop up gay bar at B&V Whisky Bar on the Sonoma Plaza opening night, Friday, July 20, with SF Castro's historic Midnight Sun VJ, Bill Dupp. On Saturday, B&V Whiskey Bar hosts Sonoma's first Drag Show at Après-T, at 10:30pm, following the Twilight T-Dance.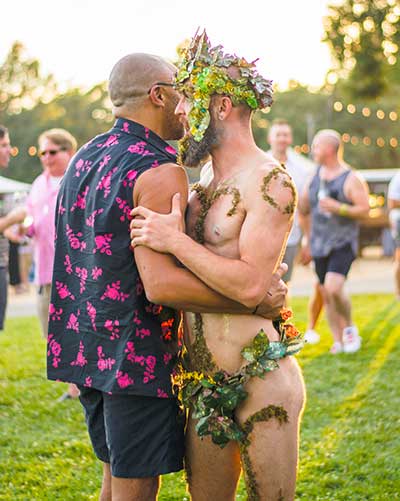 This year's Recovery Brunch and Wine Action on Sunday, July 22, promises to be quite a good time with special celebrity guest, Sordid Lives writer/director, Del Shores! This is a VIP event with limited seating, so make your reservations early and be prepared to raise your paddle as the biding wars heats up and the gays fight to see how comes out on top!
Gay Wine Weekend is host to annual AIDS fundraiser benefitting Face to Face, Sonoma County HIV/AIDS Network, whose mission it is to end HIV in Sonoma County. Over the course of the past 7 years Gay Wine Weekend has helped raise over $210,000 for the organization.
GWW is founded by Gary Saperstein and Mark Vogler, true winery insiders who reside in the Sonoma Wine Country and strive to bring the best of Sonoma to Out In the Vineyard guests that attend this very special weekend of wine and celebration.
Gay Wine Weekend 2018 takes place July 20 – 22 in Sonoma, California. VIP Party Passes and À la carte event tickets on sale now. For further information and to get your tickets visit www.GayWineWeekend.com.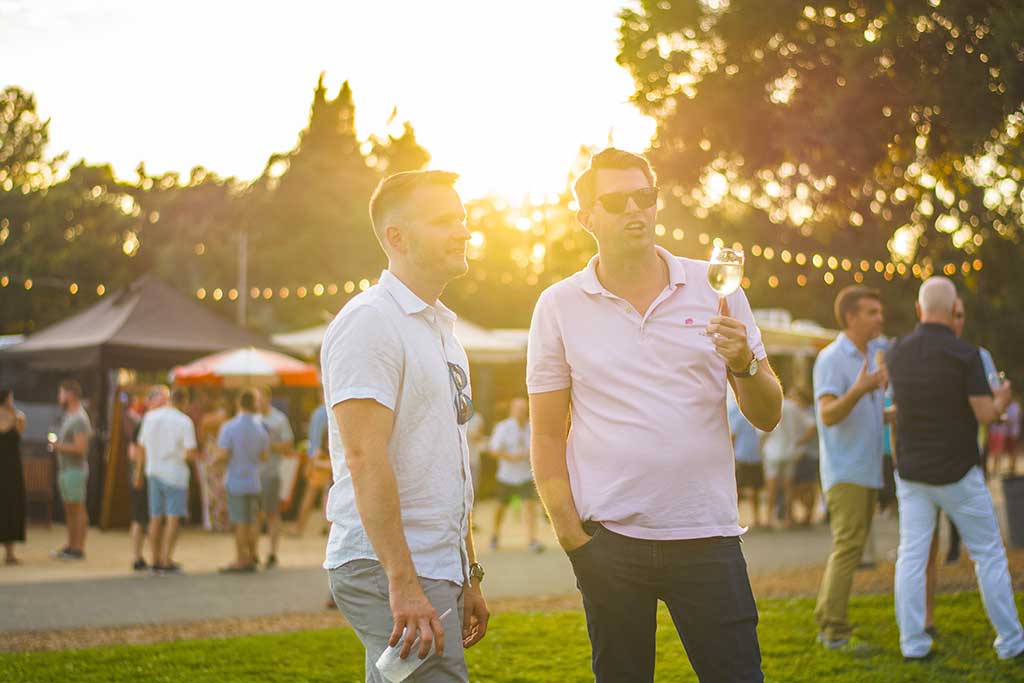 Where To Stay
Located near Sonoma's historic plaza, The Lodge at Sonoma Renaissance Resort & Spa is offering is offering special GAY WINE WEEKEND rates for Out In The Vineyard guests – starting at just $399.