It's my third day in Sedona. I'm standing on the red rocks with three people I just met. I offer some tobacco to Mother Earth in exchange for a rock. "You'll know which rock is yours when it jumps out at you," my massage therapist told me on day one as she incorporated spiritual healing techniques into my full- body massage.
Like stepping on something smush-y at the bottom of the ocean, I recoil my Doc Martin and see a perfectly round stone that could serve as a button on Corduroy's overalls. I take a pinch of tobacco (a prized natural commodity that Natives would use) and spread it on Mother Earth. I pick up my rock and hold it close to my heart. "Let's hold hands and meditate over it," the hike leader says. I grab the hand of the person next to me, and she leads us in a beautiful meditation. Breathing in, as the rain plops on my head. "Feel Mother Earth's embrace," she tells us as we continue deep breathing and falling into a deep meditation.
It's serene and peaceful and a scene that's oh-so-not-typical me. That's the magic of Mii amo (525 Boynton Canyon Rd., Tel: 844-244-9487. www.miiamo.com). Talk to any of the guests on a journey here, and you'll hear similar progressions. Hard New Yorkers turn into New Age hippies in a matter of days. Forget what you know about yourself, the real you is just waiting to jump out.
This 16-room all-inclusive destination spa resort may seem like the stuff of visions, but it's all part of the Sedona, Arizona mystique. Mii amo, which means "journey" in Yuman, encourages guests to become one with the surrounding Boynton Canyon by introducing them to Native restorative wellness techniques, local cuisine, and Southwest comfort.
Most visitors will arrive in Phoenix, and then take the scenic drive to Sedona (around 90 minutes). The Seguaro-filled landscape transforms into pastoral scenes that give way to the iconic red rocks that Sedona is known for. Nestled in the natural slopes of the canyon, the adobe brick, wood, and indigenous stone Mii amo complex is part of the surrounding environment, including the rooms that are scattered throughout the land. Meandering paths lead from casita to casita. The fusion of nature and the main building is no fluke, it was designed by Gluckman Tang Architects of New York who are widely recognized for their work designing buildings like the Georgia O'Keeffe Museum in Santa Fe, the Whitney Museum expansion in New York City, and the Guggenheim Museum in Berlin. Together with simple lines, Anasazi-inspired colors, and natural stone and materials, this property is a tribute to Arizona and its Native history.
Mii amo, in addition to being super-green with an organic menu, water conservation, and energy-saving practices, is also concerned about light pollution, so they keep the paths barely lit. This creates an almost lost-in-the-woods feeling when walking to and fro at night, but you'll thank them when you're staring up at the night sky, a free activity that's lead by a star expert.
Guests have the option of choosing different journeys during their time at the hotel: three-, four-, or seven-night all-inclusive packages. I choose the three- night one, that includes two 90-minute treatments and four 60-minute treatments (two a day), it also includes all activities, exercise classes, and meals in the Mii amo spa complex. A calendar of activities can be found on the TV or on a scrolling screen in the spa complex. The choice is up to you as to how active you want your experience to be. Lounge by the pool after a treatment or hit the trails, finding your balance is what this trip is about.
The 24,000-square-foot two-level spa complex feels like part of the landscape with its five adobe brick towers that are inspired by the cliff dwellings of the Anasazi people. When guests enter the tranquil structure, which is also shared with neighboring Enchantment Resort, they are immediately greeted by a welcoming front desk crew who are your go-to people with info about changing your spa schedule (this will happen after hearing about all the amazing treatments other guests' experiences). Complete with two gyms (a studio for classes and a cardio weight room) as well as two heated pools indoor and an out- door, state-of-the-art locker room, and treatment rooms, the spa complex also has some more unique features.
Guests can choose to begin their day at The Crystal Grotto, a sky-lit room with an earthen floor, which is the center of the building. Each morning we're led in meditation surrounded by four large crystals placed in the four "corners of the world' (East: red jasper, West: black rainbow obsidian, North: white selenite, South: yellow citrine).
"What do you want to find while you're here?" we are asked. In that moment, I have no idea. I came here to de-stress before the holidays, begin my annual month-long vegan detox, and get away from New York City, but the leader forces us to dig deeper.
The Mi amo Café, fronted by Chef Alex Pasco, has floor-to-ceiling windows revealing the other worldly landscape of the red rocks that flow into the blue sky and a view of the steaming outdoor pool. Visitors come here for the organic fair (most ingredients are from the garden that Chef Pasco tends to). My breakfast of fresh juice, avocado toast, and a tofu scramble is an instant pick-me-up. Outside, the morning sunlight dances off the rocks of Red Rock State Park. Daily breakfast, lunch, and dinner is included in the package, and Pasco's extensive, flavorful, and energizing cuisine has guests excited about each meal here.

Mii amo visitors get to wear their exclusive blue robe, while guests of the sister-property Enchantment (www.enchantmentresort.com) wear white robes, and many guests are rarely seen out of their plush vestments in this place of revitalization. Enchantment guests use the spa complex, but are not on "journeys." It works the other way around too. As a Mii amo guest, you can dine (for a charge) at Enchantment's resort (two restaurants are avail- able), and use their facilities (which includes another pool).
In addition to the robe, Mii amo guests are given a locker to easily slip into their bathing suits, get ready for dinner, or head to a treatment, without having to make the trek back to their casita. The men's locker room has an attendant, digital lockers, detox tea and water, a whirlpool, and steam, and it is directly connected to the upstairs treatment rooms, where there is a large waiting room to unwind before heading to one of the 18 treatment rooms or five outdoor "wikiups" (ancient tribal housing structures).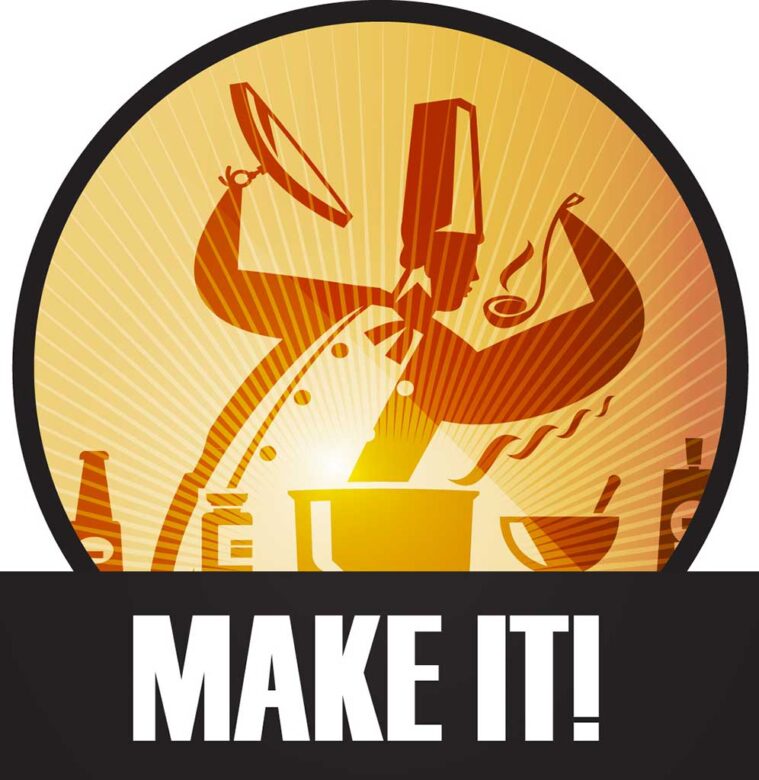 Try a Quinoa Bowl Recipe From Chef Alex Pasco at home. Click here.
My therapist is as New Age as they come, and I love it. Wearing feather earrings and a dream-catcher necklace, I knew this wouldn't be a typical massage. "Sedona called to me," she says while giving me a much more deep-tissue massage than I had expected. "You're back's out of line," she tells me cracking it with ease. "Your back energy is telling me that you sit at a desk too much," she adds making me melt into the table. The light in the treatment room is coming in from the wall of windows, and the bright orange baths me in warmth. Kneading my feet she describes why this area was so special to the local people who she has trained with. I get up in a state of bliss, but before I leave she looks at me straight in the eyes. "Focus your energy on positive things this week." She hugs me goodbye and tells me: "Life is a circle, remember that."