Looking for a unique, warm-weather way to ring in the New Year?  Join thousands of revelers in celebrating the arrival of 2019 with Key West's annual New Year's Eve "Red Shoe Drop," also called the "Drag Queen Drop."
The event is a warm-weather takeoff on New York City's Times Square "ball drop," and famed drag queen Sushi is set to be the star of the show.
She will perch in a super-sized red high-heel shoe suspended high above the spectators below while wearing one of her dazzling yearly outfits.
Sushi, AKA Gary Marion, is renowned for her stunning one-of-a-kind gowns stating, "I design all of my New Year's costumes from scratch, but I also have a large collection of rare vintage and collectible pieces from many eras and cultures that I'm always referencing for inspiration."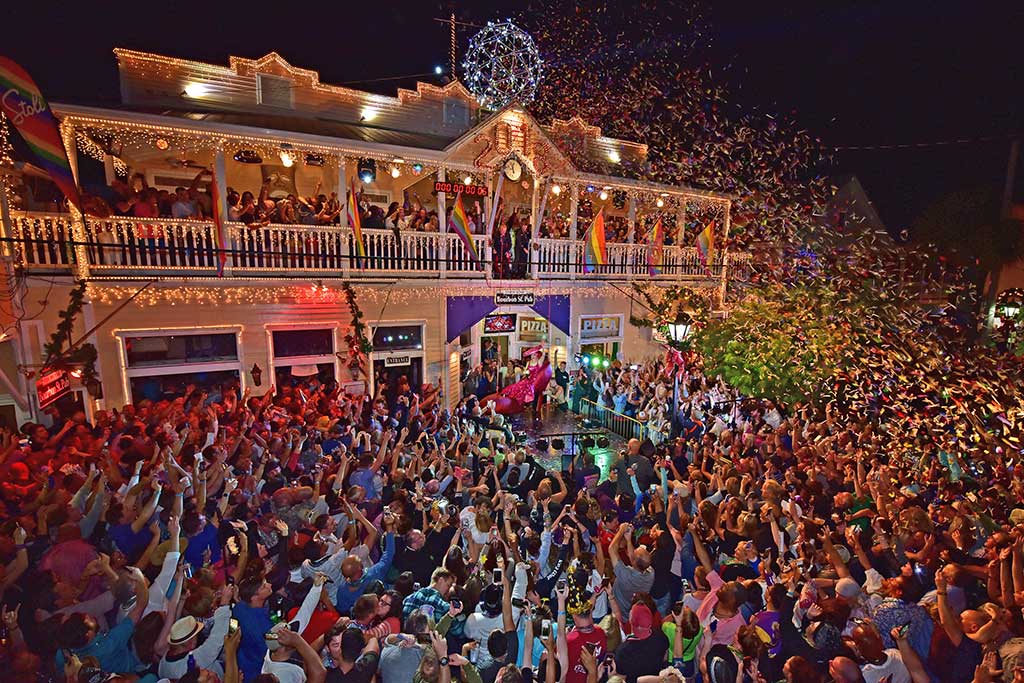 As midnight approaches, Sushi is to be lowered from the balcony of the venue as she has for more than twenty years, to a festive street-side stage as merrymakers gather to view the event, cheer and applaud.
Headquartered at the Bourbon St. Pub/New Orleans House complex at 724 Duval St., the evening's other scheduled attractions include vocal performances by local talent and guest stars including international recording artist Debby Holiday.
The annual Red Shoe Drop is slated for the night of Monday, December 31st with the first performance starting at 9 p.m. Street viewing of the festivities is free, while VIP tickets for viewing from the New Orleans House balcony can be purchased beginning December 1st at their website http://www.bourbonstpub.com.