Winter Party Festival – the iconic weeklong celebration of LGBTQ people from all over the world – will once again take place in one of the world's hottest destination, Miami Beach, from Wednesday, Feb 28, 2018 to Tuesday, March 6, 2018.
This year to mark the 25th Edition of Winter Party Festival, the team has elevated all aspects of the events to make it even more special than any other years.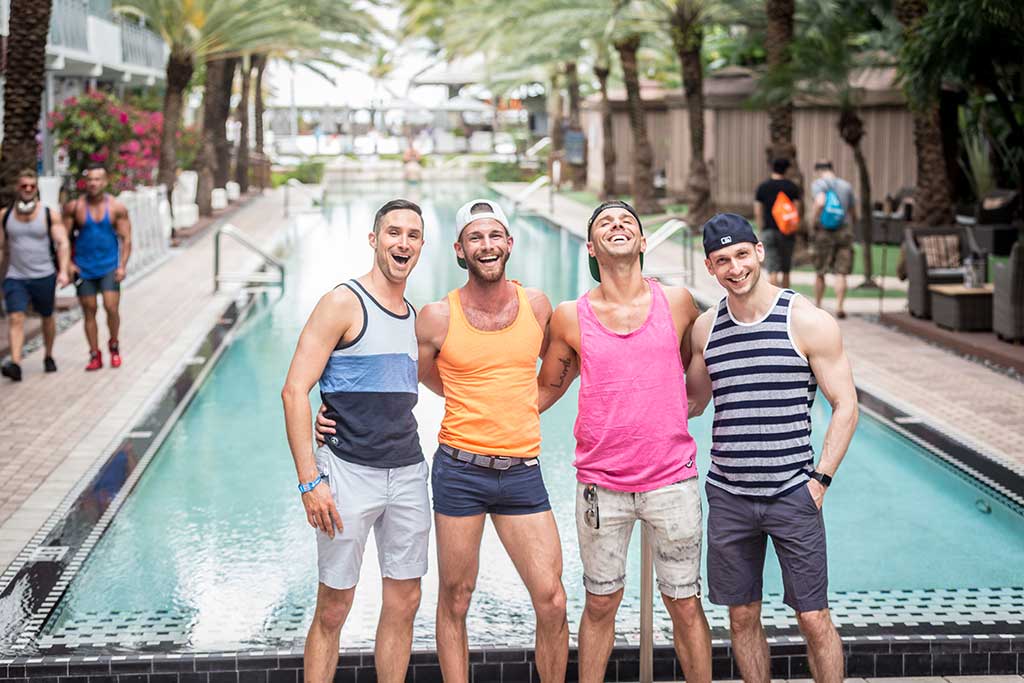 The elegant VIP Cocktail Reception will honor some of the individuals who contributed to making Winter Party the growing phenomenon that it is today; ArtScape will feature notable and emerging artists work; while the Under the One Sun Pool Party will be hosted at one of South Beach's biggest pool at the Kimpton Surfcomber, the Host Hotel for 2018.
To continue the big 25th year milestone celebration, the Festival will also be moving its Saturday and Sunday night parties to the James L. Knight Center – a world-class multipurpose entertainment complex located in the heart of downtown Miami.  For this fantastic weekend lineup, Winter Party has partnered with Masterbeat who specializes in conceptualizing and producing theme events and curates every aspect of the event with special costumes, interactive visual elements, guest interactions and more.
Winter Party Festival has always featured an international lineup of iconic DJs from within the United States, Mexico, Brazil, Canada, Italy, Spain and as far as Australia to reflect their global appeal.  And this year, for the Sunday night event, the team is extremely proud to welcome internationally recognized top party brand Forever Tel Aviv for the first time welcoming back the return of its resident DJs Sagi Kariv and Micky Friedmann.
Masterbeat is also crafting a brand new theme for the Festival's Saturday night event, turning the James L. Knight Center into a Toy Factory!
The iconic Beach Party – the event that started it all in 1994 – Winter Party Festival's biggest and most popular ticket, and the crown jewel of Winter Party will host favorite DJ duo ROSABEL comprised of DJs Ralphi Rosario and Abel.
For the LGBTQ community, Winter Party Festival is a place to rejuvenate, recharge with friends and family. This "Party with a Purpose" is a fundraising venture produced by the National LGBTQ Task Force. The organization is committed to forward-thinking, progressive change locally and nationally.
The Task Force donates a significant portion of the proceeds from Winter Party Festival each year to LGBTQ advocacy and community groups in South Florida through a grant-making process administered by the GLBT Community Projects Fund of The Miami Foundation.  In July of last year, the Task Force donated a record-breaking $300,000, for a grand total of $2.7 million given back since Winter Party was founded.  So dust off that snow and clean out those dancing shoes. With less than 2 months to go, we can already hear the music blasting. Its time to leave the cold behind and join the celebration in Miami Beach!
For more information on Winter Party Festival, visit WinterParty