Le Germain Hotel Maple Leaf Square (75 Bremner Blvd. Tel: 888-940-7575. www.legermainhotels.com/en/torontomls) is located in the heart of Toronto's sports and entertainment district. As an integral part of the Maple Leaf Square complex, the hotel is at the center of the action and just steps from the waterfront, Ripley's Aquarium, and the Air Canada Centre, home to Maple Leafs (hockey) and Raptors (basketball) games. Events and major shows are also held at this venue. Pink performed here recently, and Elton John is scheduled for September, 2018. From the balcony of our Apartment Suite at Le Germain we could watch the fans arriving and partying in the square.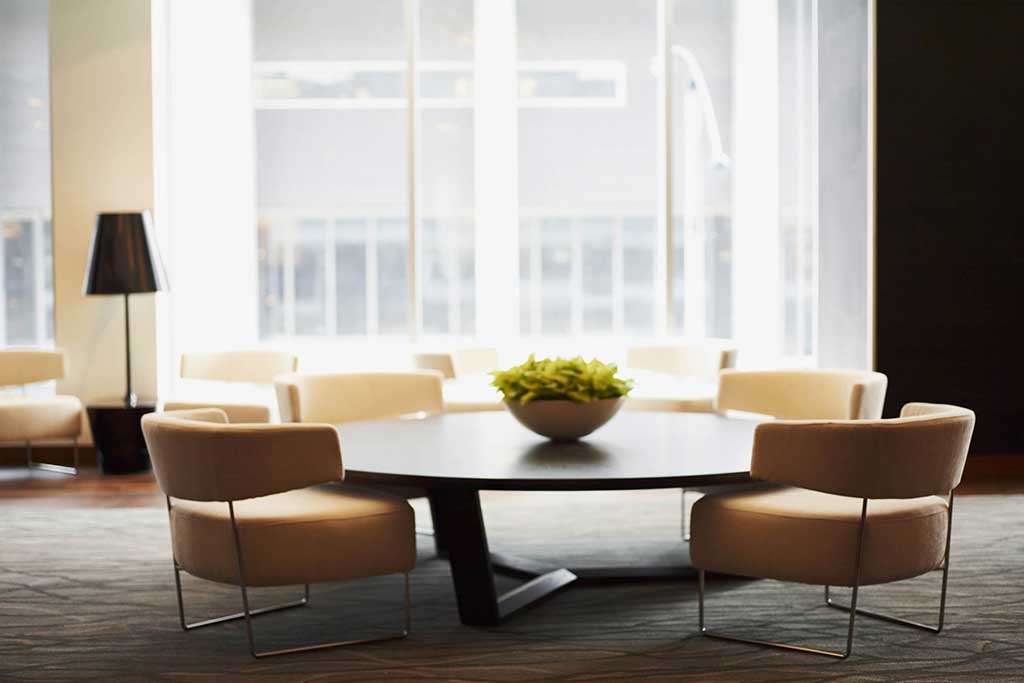 The hotel is also adjacent the city's financial center and it is connected to the underground PATH system, a mostly underground pedestrian walkway network in downtown Toronto that spans more than 18 miles of restaurants, shopping, services, and entertainment. Six subway stations, three major department stores, nine hotels, and Toronto's busiest transit hub, Union Station, are all accessible through the PATH.
On a recent visit to Toronto, we stayed in one of their Apartment Suites (1,500 Square Feet) and could not have been happier. One king bed, a 52-inch HD television, a spacious living room with a work area, a dining room for 10 people (the size of a small jogging track), a fully equipped kitchen, a powder room for guests, a large, covered balcony, and a bathroom with a double vanity, a shower, and a separate bath. To say this was the perfect home-away-from home is an understatement.
It was also the perfect place to do business while we were in Toronto. During this trip, we were in the city for the International Gay & Lesbian Travel Association (IGLTA) annual convention. Our days began early and ended late, but luckily Le Germain Hotel Maple Leaf Square was located within walking distance to many of the seminars and events taking place.
The large en-suite bathroom, with views of the city skyline on two sides, provided both of us with ample space to get ready for the day. After a quick review of each day's convention itinerary, we would head downstairs for the deluxe continental breakfast of fresh fruit, yogurt, breads and pastries, cheese, cold cuts, and on demand omelets and other hot, prepared items. Local, organic products are used whenever possible. Guests can help themselves to the items of their choice, and many days we would make sandwiches to take back to our suite and enjoy later in the day.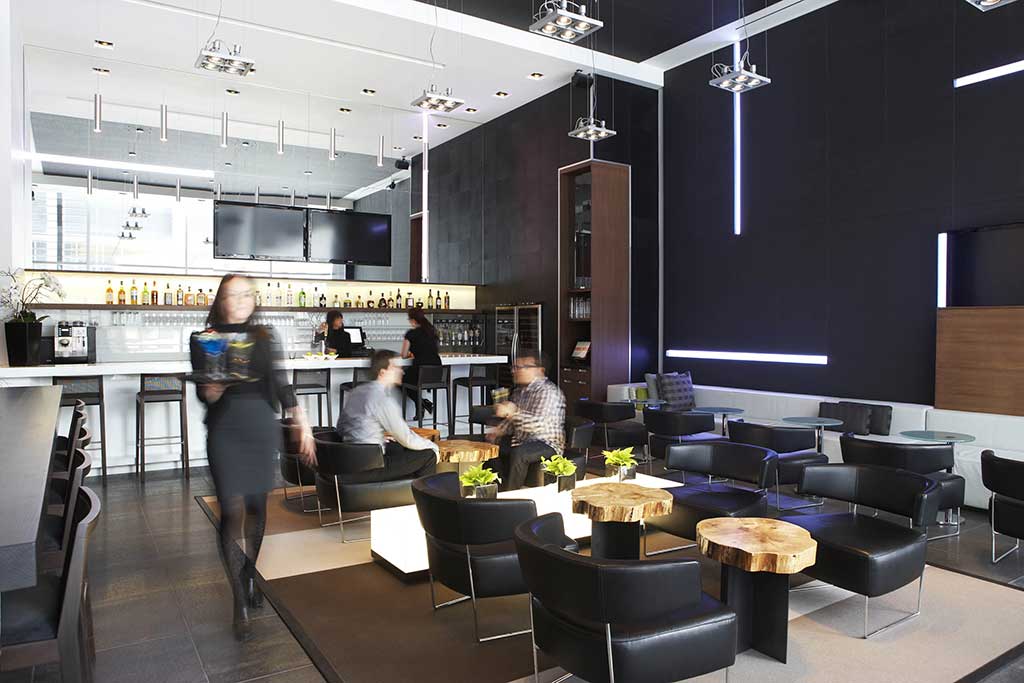 The hotel provides 24-hour room service as well as a Cappuccino Bar on the 2nd floor where guest can help themselves to coffee, cappuccino, or tea at any time.
If you are meeting someone for business, Bar Le Germain in the lobby is a great place to discuss the future of social media over lunch, dinner, or cocktails.
Are you planning on creating the next Facebook? Your investors will appreciate that the hotel has 5,000 square feet of meeting rooms, with catering service, that offer an upscale environment for meetings, banquets, and celebrations of all types. The meeting rooms and spaces are sophisticated and contemporary, equipped with cutting-edge technology, and are luxuriously furnished.
Add to this such amenities as complimentary car service. Travel in the lap of luxury in an ultra-comfortable Lexus by getting behind the wheel or leave the driving to them.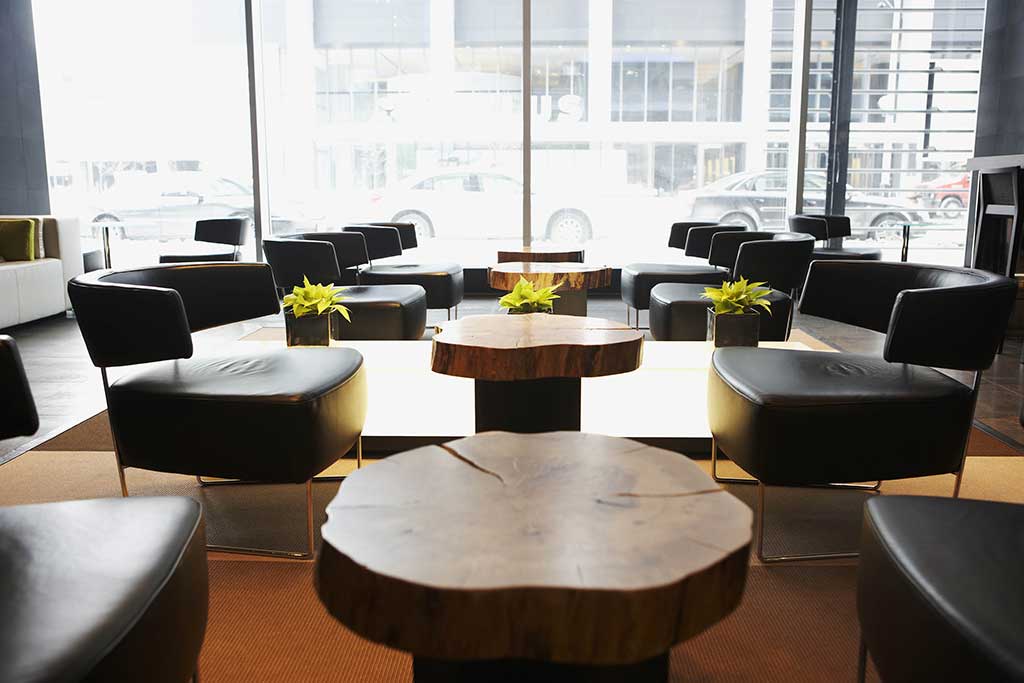 If you appreciate our planet and drive an electric car, you'll love their ongoing commitment to innovation and sustainable development. Each of their properties is equipped with universal charging stations, including dedicated charging stations for Tesla vehicles.
Need a late check-out? No Problem. They let guests sleep in every day. There is no set check-out time when you book directly on their website or over the phone.
We really appreciated this perk as our flight back to New York didn't leave until 7 P.M. on the day of our reluctant departure from this always-fascinating city.