On Wednesday, July 17, 2013, gay men and lesbians of England and Wales looked to Buckingham Palace for news from the Queen. It wasn't a royal birth announcement, or Prince Harry's latest semi-naked exploits that they waited for. It was something even closer to their hearts.
Two days earlier, the Marriage (Same Sex Couples) Act had passed its third and final reading in Parliament's House of Lords, followed by one last debate in the House of Commons. All that was left for the bill to become law was Royal Assent—a symbolic formality whereby the Queen is asked to approve any new British law before it goes into effect.
Twitter was abuzz with excitement, including photomontages of the Queen in colorful rainbow flag outfits. When Buckingham Palace gave the royal seal of approval, Britain's Prime Minister David Cameron tweeted: "After a long parliamentary process, gay marriage became law tonight–something I believe we can be proud of as a country," Ben Summerskill, chief executive of British lesbian, gay, and bisexual equality organization Stonewall tweeted: "When I was a boy I never imagined I'd see this in my lifetime. Thank you," and gay, actor, comedian, and TV presenter Stephen Fry tweeted: "Thanks, Your Majesty, for the Royal Assent. You soon won't be the only married queen in Britain. Hurrah hurray hurroo!"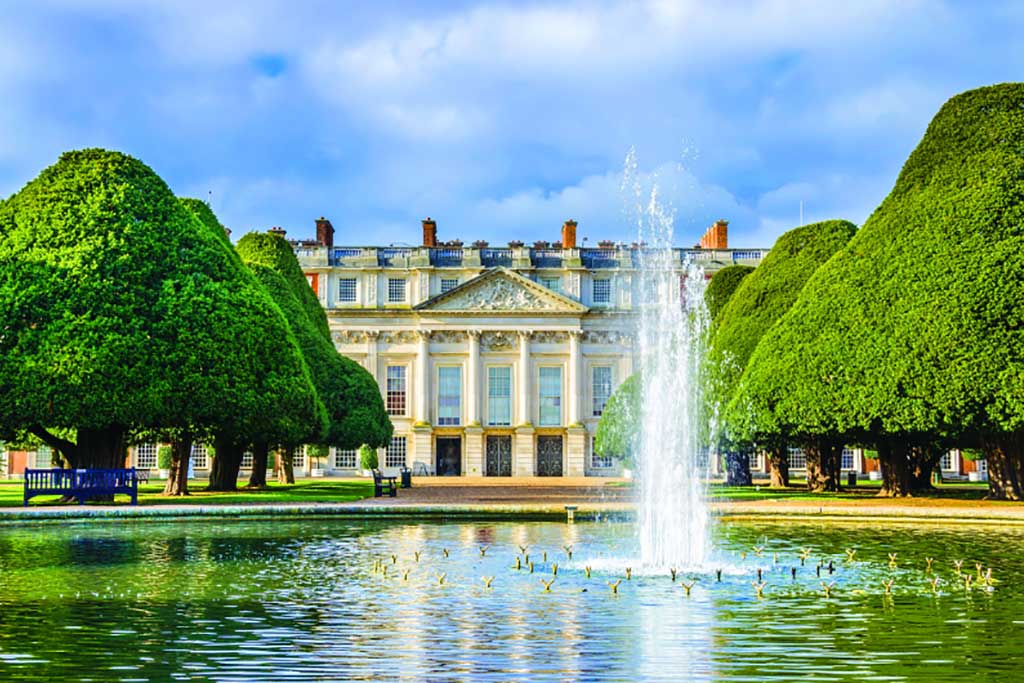 The first legally recognized same-sex weddings took place in England and Wales on March 29, 2014. From June 2014, same-sex couples may get married in British Embassies, Consulates and High Commissions, as well as on British military bases. And by the end of 2014, gay couples in civil partnerships may convert these to marriages. The new law didn't include Scotland or Northern Ireland, but gay-rights activists continue to fight for marriage equality throughout the UK.
It's not just British gays and lesbians who'll benefit. Certain rules and conditions apply to foreign nationals wishing to marry here, but now those rules will be the same for all foreign nationals regardless of sexual preference.
Although it's an upgrade from Civil Partnerships that were introduced in the UK in 2005, the Church of England maintained that they don't wish to conduct same-sex marriages; hence the new law doesn't allow same-sex couples to marry in a church. Fortunately, there are plenty of palaces, castles, country houses, landmarks, and make-believe Italianate villages throughout England and Wales where the community can get married.
GREAT PLACES TO GET MARRIED IN ENGLAND
A member of IGLTA (International Gay & Lesbian Travel Association), British-based Further Afield offers a range of handpicked accommodation for gay and lesbian travel. Simon Forrester and his partner Andrew launched the business in 2010 with around 30 UK properties. Today, they list over 250 properties in 24 countries.
Simon believes the new law will have a huge impact on his and other businesses that welcome gay men and lesbians. "It sends a clear message to the world that we welcome LGBT visitors, and that we are a good destination for gay weddings and honeymoons," he tells me.
Although some are gay-owned and run, none of the properties on Furtherafield.com are exclusively gay. Instead, they're chosen because of their quality, location, and service, and because they provide the same welcome to their gay guests as they do to all others.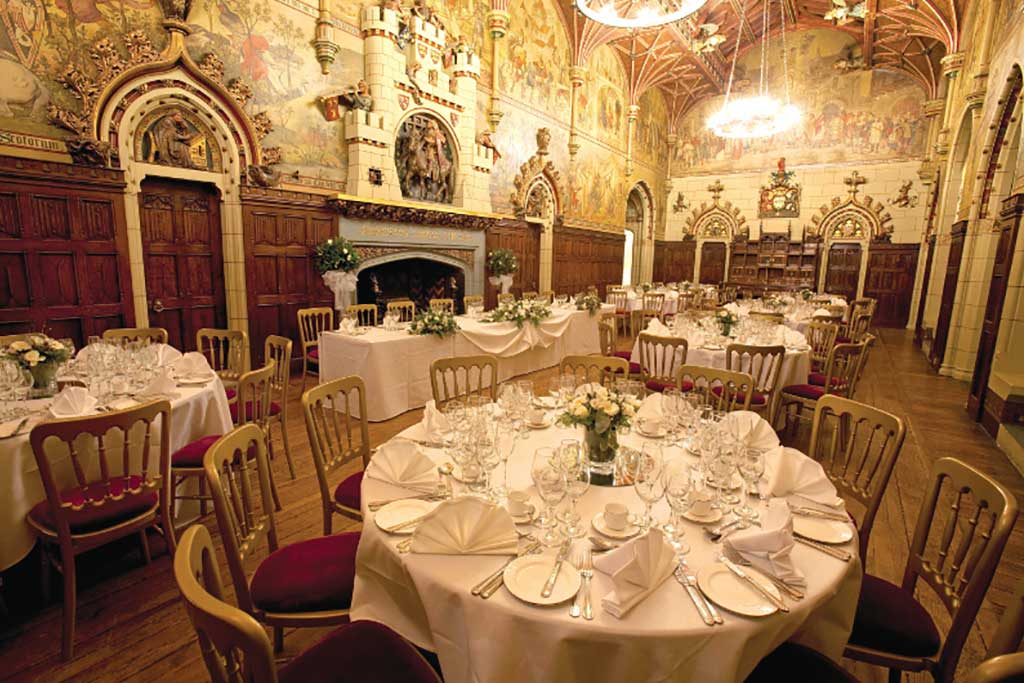 To help gay and lesbian brides and grooms navigate the unchartered waters of weddings and honeymoons, in the UK they've launched a dedicated gay marriage collection. "We are getting more and more enquiries from all over the world, but the big thing is for gay honeymoons in the UK from countries like the US where gay marriage is also happening," Simon explains. "I think that, just because of residency issues, it's just easier to marry in your own country, but you can choose to honeymoon anywhere."
Recommendations include The Old Rectory, a stylish property in the seaside town of Hastings, two hours south of London. Dating from the 18th century, this handsome building has been renovated and redressed by current owner Lionel Copley, a fashion and interior designer who's worked for British fashion icon Katharine Hamnett and as creative director for British fashion brand Reiss.
Lionel and then-partner Brendan McDonagh had previously dabbled as hoteliers by opening Swan House, an award-winning five-star bed & breakfast in the heart of Hastings Old Town. Both properties share a similar design ethos, but while Swan House is chic and cozy like a classic cashmere sweater, The Old Rectory is more frivolous and voluminous like a vintage prom dress.
Dispensing with formalities like a reception desk, it's like staying at a cool private home. The lounge has an original Inglenook fireplace, big comfy sofas, hand-woven rugs, and eclectic furniture and objets d'art sourced from nearby antique and vintage shops. Alongside Lionel's design touches and junk-shop finds, there's input from local artists and craftsmen. For example: the dining room walls feature hand-painted patterns by acclaimed Hastings-based artist Melissa White.
White's brushwork is also featured in some of The Old Rectory's eight spacious guestrooms, while other guestrooms are decorated with original 1970's Sanderson wallpaper or display an array of commemorative Wedgwood plates—a kitsch collection that apparently came from Lionel's mum.
The Old Rectory is licensed for civil wedding ceremonies. Indeed, Weddings and Events Manager Tracey-Anne Cook has first-hand experience of what The Old Rectory can provide on that special day, because Tracey-Anne and her girlfriend had their civil partnership ceremony here.
"We wanted a relaxed informal day, so we organized a gourmet barbecue and created a traditional style ice cream cart for serving dessert," Tracey-Anne tells me. "It was a beautiful sunny day so we 'wed' in the garden under the pagoda. Our dads gave us away, along with our Boston Terrier, Pacino, who managed to get in on the act by slipping his lead and walking between us up the aisle, so it really was a family and friends affair."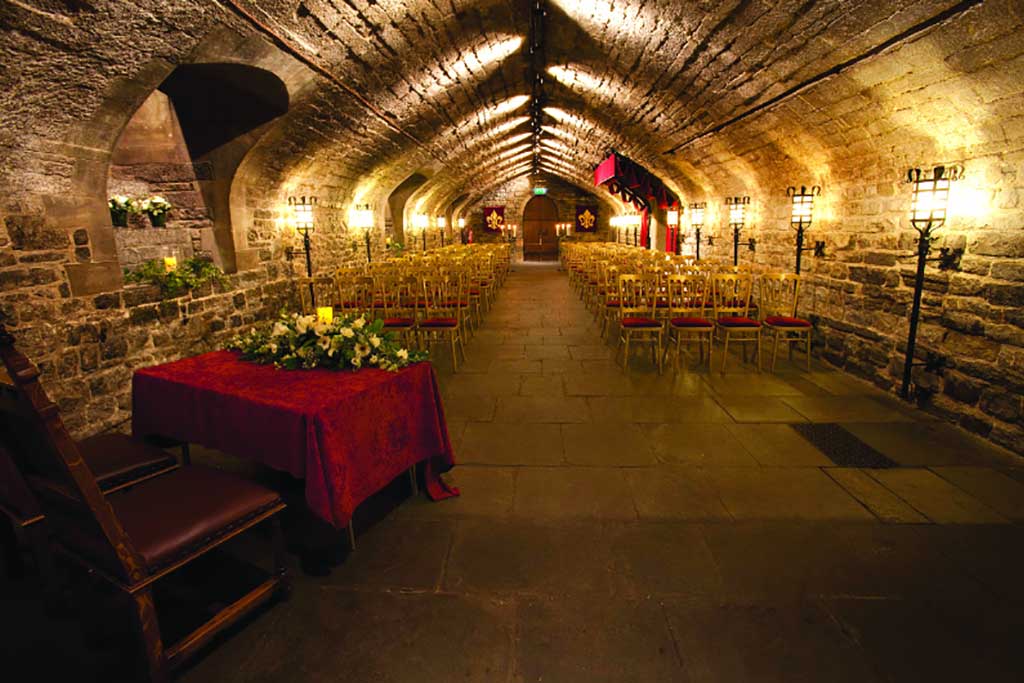 The Old Rectory can host all kinds of bespoke ceremonies, as Tracey-Anne explains: "One couple had a vintage picnic with free-flowing fizz and live jazz on the terrace. Another couple, whose families came from France and the UK, wanted a very British wedding, so they opted for a winter celebration in front of a roaring log fire, where we served local Sussex wines along with very British roast beef and Yorkshire pudding."
Although Hastings has no gay venues, there are various gay-owned and run businesses. A local favorite is Café Maroc, a little Moroccan restaurant and shop run by Keith and Mark. With just a handful of tables, the authentic, flavorsome food (including lamb and mint kebabs, chicken and pomegranate tagine, and Marrakesh chocolate cake) is in such demand that extra tables are set up in the evening.
Another option is Pomegranate, specializing in local, seasonal food like seafood platters, chargrilled saddle of lamb with salsa verdi, and halloumi burger with Mediterranean vegetables.
Famous for the Battle of Hastings in 1066, a significant date in British history, nowadays it seems more associated with 1966 because Hastings Old Town has an abundance of vintage and midcentury emporiums–perfect for sourcing unusual wedding gifts. Shops including Robert's Rummage, Butler's Emporium, and Browsers are treasure troves of retro-china, enamelware, old lithograph prints and taxidermy animals. Of particular note is Home Store; that occupys a restored Georgian townhouse and sells simple, practical, utilitarian homeware, but everything's beautifully curated and displayed as if this were a living museum.