DANIEL ECKSTROM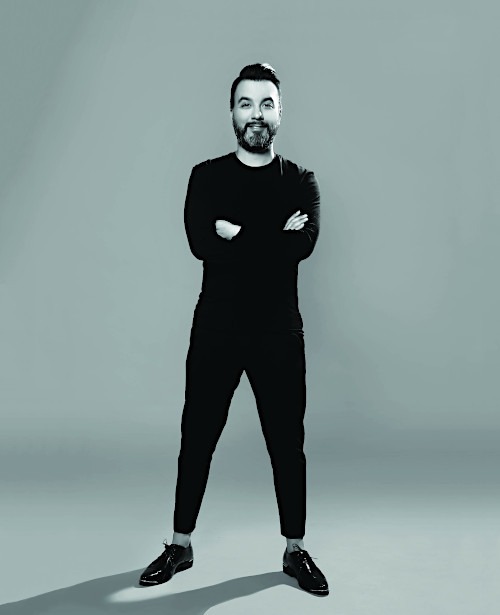 Tell us about yourself and what you do for a living?
I am the assistant to the Dean of Arizona State University's College of Health Solutions. Working in higher education has been a passion of mine for many years, and I love being able to help shape our college and educate the leaders of tomorrow. I am also the promoter for Miss Gay Arizona America (www.missgayarizonaamerica.com), which is a female impersonation pageant within the Miss Gay America pageant system. I have been promoting within that system for over 15 years! When I have "free" time, I love to give back to my local community. I was crowned Mister Phoenix Pride 2018, which led me to help raise a total of $47,000 for the Phoenix Pride Scholarship Program (www.phoenixpride.org). I am also a proud member of the Imperial Court of Arizona (www.imperialcourtaz.org), a nonprofit that raises money for various charities and nonprofits throughout the state.
How long have you been living Phoenix?
I have lived in Arizona my entire life, but 12 of those years have been in the Valley of the Sun, Phoenix.
If you moved from somewhere else, what influenced your decision to move here?
I was born and raised in Tucson, Arizona, which is about 100 miles south of Phoenix. I was only supposed to be in Phoenix three months, interning for a United States Congressman but that three months turned into three years working for the Congressman. I loved the city so much that I stayed.
What are your favorite places to go for cocktail or dinner?
There are so many places in the valley to go for cocktails and dinner. One of the funkiest spaces in the valley to grab a cocktail is the Swizzle Inn (www.yelp.com/biz/swizzle-inn-phoenix). It is a really unique space and has often been voted as the "Best Dive Bar" in Phoenix. Two of my favorite LGBT spaces for drinks are The Rock (www.therockdmphoenix.com) and Kobalt (www.kobaltbarphoenix.com). The Rock offers fun drag shows several nights a week, while Kobalt is a cool space to hang out with friends and enjoy showtunes or drag bingo! You can't be in Phoenix without having Mexican food. One of my favorite local places for legit Mexican fare is Tacos Huicho (www.tacoshuicho.com). Their menu isn't large, but they serve some of the best tacos, burritos, quesadillas, and tortas!
What cultural attractions are a must see in Phoenix?
Visiting the Arizona Heritage Center at Papago Park (www.arizonahistoricalsociety.org) is a must see for first-time visitors. It will take visitors on a journey of Arizona and Phoenix history. The Phoenix Art Museum (www.phxart.org) and the Heard Museum (www.heard.org) are also must do's for any visitor.
A friend is coming to Phoenix for the first time…please describe the perfect weekend.
A perfect weekend would include a hike up Piestewa Peak (www.phoenix.gov/parks/trails/locations/piestewa-peak). After our hike, we would go to the Desert Botanical Gardens (www.dbg.org), home to many plants, trees and cacti native to the Sonoran Desert. Then, have lunch and a couple of beers at Four Peaks Brewing Co. (www.fourpeaks.com/locations/8th-street-pub) in Tempe, close to Arizona State University's main campus. Afterwards, we would take a drive, two hours north to Tonto Natural Bridge (azstateparks.com/tonto), the largest natural travertine bridge in the world. After all that, come back and enjoy dinner at Wrigley Mansion (www.wrigleymansion.com) and enjoy the beautiful view of Phoenix at night.
What is your favorite time of year in Phoenix and why?
November is the best time of year. I have always said that the switch flips from hot weather to fall on Halloween. November is when we enjoy temps ranging from 65-85, all of which are a loved break from the heat of the summer. It also reminds me that the holidays are coming and #sweaterweather.
What's one souvenir to bring back for friends or family?
Prickly Pear Jelly. The jelly is a little bit tangy and tart and you can't beat that beautiful pink/purple color. Oh, and you can't forget tortillas!
Please finish this sentence: Don't leave Phoenix without…
Planning your next visit!