CHINA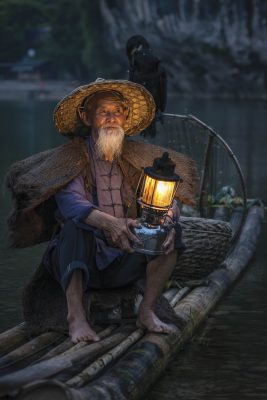 Cormorant fishermen have plied the waters of the Li River in Guangxi province for centuries. Now the enterprising seniors are more likely to earn a living from being photographed.
Casting a net from a bamboo raft, a Cormorant fisherman on the Li River near Xingping performs a task that has become less common every day, now that commercial fisheries have taken over.
If you get up early enough, you'll easily spot groups of people quietly practicing Tai Chi, like this collection spotted along the Huangpu River in Shanghai.