[I]t's not often that you see twenty-some athletes rollicking around naked in the English countryside, but it's not often that you meet a team like the Warwick Rowing Club (www.warwickrowers.org). Teammates bare their butts for days on end, all in an effort to combat homophobia in team sports with their charity, Sport Allies.
With the latest installment of their annual calendar hot off the presses, as well as the team's first coffee table book, it isn't hard to get behind a fit group of lads who are getting naked to champion a worthy cause.
I chatted with three of the Warwick Rowers (Lucas, Tristan, and Will) on their first trip to New York, about training, changing attitudes in sport, and playing hooky in the Big Apple.
What inspired the club to create a nude calendar?
Tristan: It began seven years ago. We had a member of the team who was getting into modeling. He posted some photos of us online, and the next thing we knew we were shooting with Angus Malcolm, who's now our principle photographer seven years on. The team was quite poor at the moment, so they said, "Hey, I know how we can make some money…let's make a naked calendar."
Lucas: We sold like two hundred pounds worth for three of four years, it didn't really take off, but then we started getting backing from the gay community, which led us to where we are now with Sport Allies (www.warwickrowers.org/sport-allies).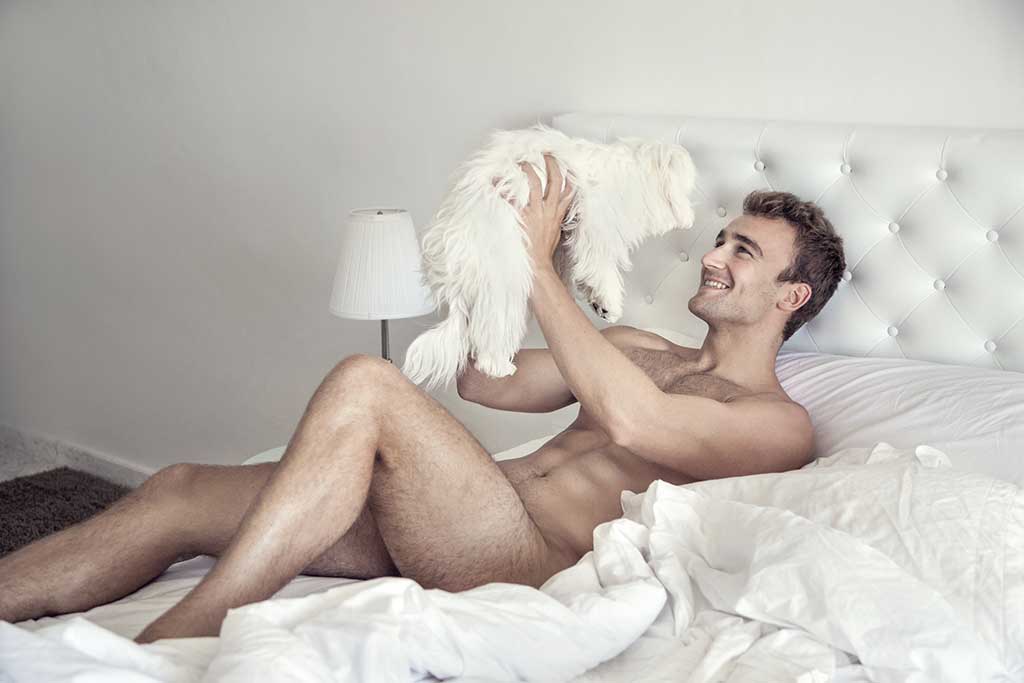 Did you ever imagine the calendar would take off like it has?
Tristan: It amazes me every year how much more we get to do and how many more people we get to share our message with. I think it definitely wasn't something they expected when they started. I don't know how big naked calendars are here in the States, but quite a lot of clubs do it in England, especially in rowing. We were very lucky to catch a break.
Do you ever get shy in front of the camera?
Will: The initial idea of getting naked in front of your mates is a bit daunting, but after five or ten minutes, maybe an hour or two, it feels perfectly normal to jog around naked.
Tristan: At the end of the day, it's you and your mates acting like idiots, getting to have the most amazing fun for four days. So you forget the camera's even there sometimes.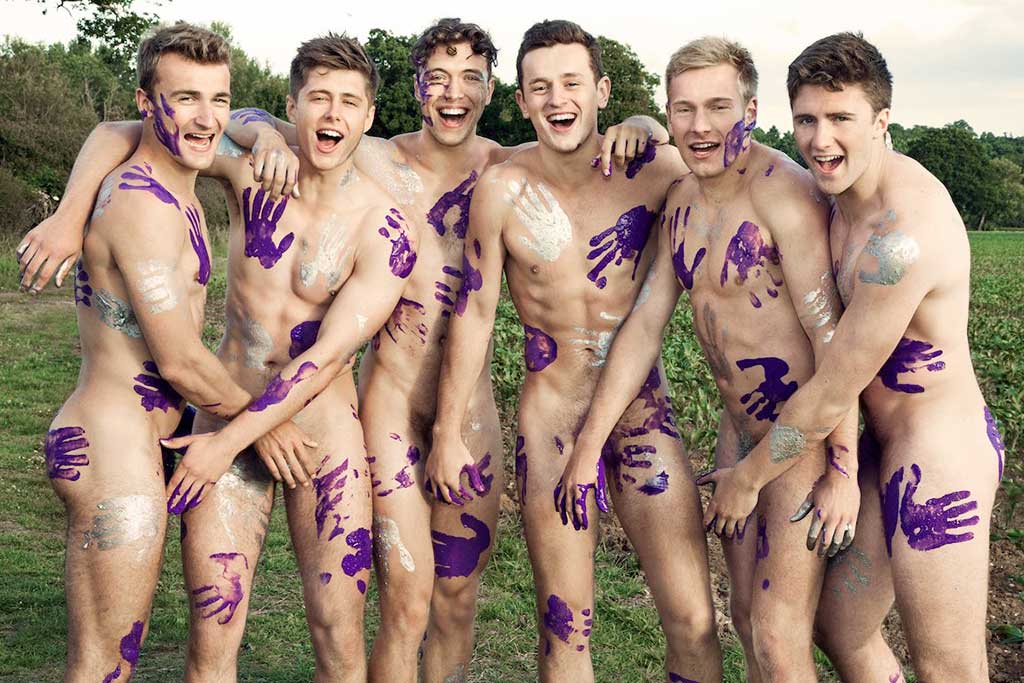 You've shot exclusively at the boathouse for the last six years, but this year's calendar includes two new locales. What was it like shooting in the English manor?
Lucas: We did four days of shoot in England: two days at the boathouse, which is where we train, and two days at a country estate near campus. We asked the owners if we could do some shoot over there, and they were more than welcoming. We spent two, three days shooting at their place, and that was just beautiful. The horses, the pool, the beautiful gardens, the church, the lake—all really, really colorful with lots of flowers, too.
Tristan: It was a great change for us as well. We've been cooped up shooting at the boathouse for six years now, so it was nice to have something a bit different, and it's nice to have something different to give people, too. It enabled us up the ante and be a bit more creative with the English shoots and the Spanish shoot.
Did you have a chance to sightsee in Marbella?
Will: Not so much, but we went out one night, two nights, actually, and sampled some of the local clubs. One of them was really, really bad. We went on a Sunday night when there weren't many people, and we managed to sweet talk the guy at the door like 200 Euros down, plus a couple bottles of vodka. It wasn't very good, but we were really drunk, so we had a decent time.
Does your team have gay members?
Lucas: Yes, we do. And we've had members of the club before who have been gay and been in the calendar.