Everyone is looking for a new way to travel these days. Hotels are great, but the rise of things like Airbnb, glamping, volunteer vacations, and themed cruises all prove that people's tastes in travel are diversifying. Travelers are looking for new experiences. They're looking to connect with a culture rather than just observe it. They're looking for authenticity rather than generic "luxury." And most importantly, they're looking for meaning. One place near Rome in the Italian countryside, La Cucina Sabina, has listened to what people are saying and have answered: we can give you all three.
La Cucina Sabina isn't a hotel. It's a stunning, eight bedroom, nine bath villa, with an inviting outdoor pool, nestled amongst olive gardens in the rolling hills outside of Rome. The villa can be rented for things like birthdays, anniversaries, family reunions, or just a good ol' fashioned escape from the city. But most notably, the villa is known for its scrumptious culinary vacations. For the culinary journeys, rooms can be rented individually, or a group can get together and book the entire villa.
During the seven-day, six-night culinary adventure, guests may participate in four hands-on cooking classes in the villa's very own state-of-the-art kitchen . The topics range from classic Italian basics to contemporary Italian cuisine. The villa's large kitchen is encased in stunning floor-to-ceiling windows, giving you breathtaking views of the olive groves outside.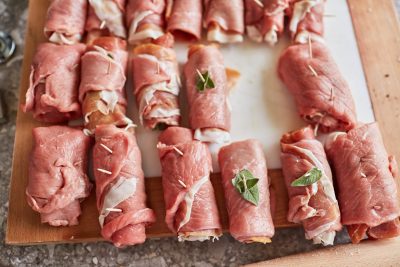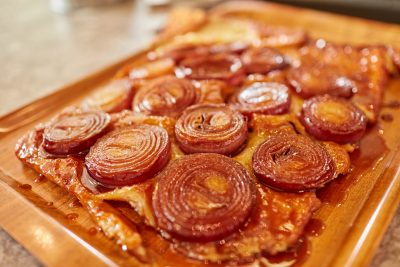 Guiding you through your meals will be professional chefs as well as a local Nonna (the amazing Carla) who has her own secrets she's learned throughout the years. What could make this cooking excursion even better? Well, the olive oil you'll be using is made from the villa's own olives. You can even buy a few bottles to take home with you as a souvenir.
Aside from cooking and eating, you'll also take amazing day trips into nearby areas, including Rome, Umbria, Orvieto, the medieval Castello Orsini, and the UNESCO World Heritage Site of Villa d'Este in Tivoli. These excursions are personally led and curated by the owners of La Cucina Sabina, giving you the opportunity to explore all the history, architecture, art, and food that Italy has to offer.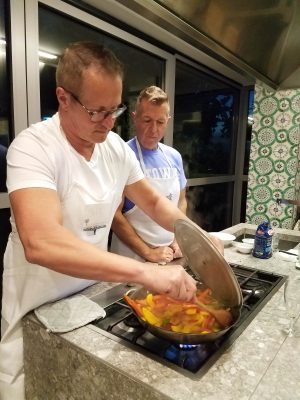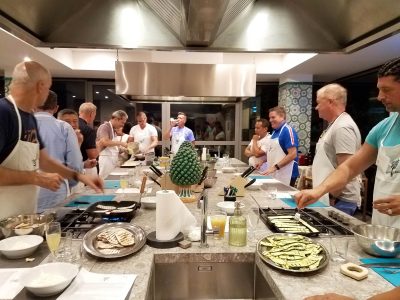 We joined a group of gay friends from Houston, Texas on one of these culinary adventures last September, and it was truly the trip of a lifetime. Every meal, whether prepared by the guests or Carla and her wonderful team in the kitchen, was a taste sensation. The Friday night before our departure was pizza night, and it so much fun tasting all the different varieties of pies that the proud chefs from Houston created in the kitchen that evening.
For your very own taste of La Cucina Sabina, try making this wonderful soup that Carla prepared for us while we were there.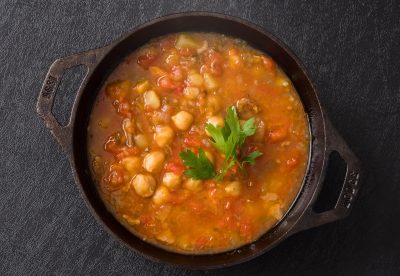 Simple and Delicious Ceci Soup (Garbanzo Bean Soup) Serves 4
14-16 Oz pre cooked ceci beans
1 shallot or onion
1 clove garlic
Half cup white wine
1 cup tomato sauce
4 table spoons Olive oil
2 sprigs of rosmary
Sauté the shallot and the garlic, then add the wine and reduce slightly. After the wine is reduced, add the tomato sauce. Cook at medium heat for 10 minutes. Add the ceci beans. Cook 1.5  hours, stirring every 10 minutes. Add 4 cups of water while cooking (not all at the same time). May use stick blender near the end of cooking to increase smoothness to desired consistency. Add two sprigs of rosemary, salt, drizzle EVOO on top, and serve. Buon Appetito!
Pricing for the Culinary Vacation package covers lodging, all meals, cooking classes, and wine, throughout your stay.