On May 14th, 2018, OutRight Action International brings the annual Celebration of Courage to an exciting new venue along the Hudson, hosted this year by avid activsit Queer Eye Culture Expert Karamo Brown.
From 6pm to 9pm supporters and donors to OutRight will join in a Celebration of Courage featuring signature cocktails and hors d'oeuvres for guests in the lead up to award presentations recognizing incredible global LGBTIQ human rights activism.
This year features host Karamo Brown, known as the first out gay African-American on reality television with his debut on MTV's Real World. Brown has worked on the Oprah Winfrey Network and recently premiered as the Culture Expert for Queer Eye, the Netflix production.
Alongside Brown as host, Celebration of Courage honors the Arab Foundation for Freedoms and Equality (AFE) – one of the very few LGBTIQ organizations doing work inside the Middle East. Also, OutRight honors supporter and activist Lois Whitman, founder of the Human Rights Watch Children's Rights Division.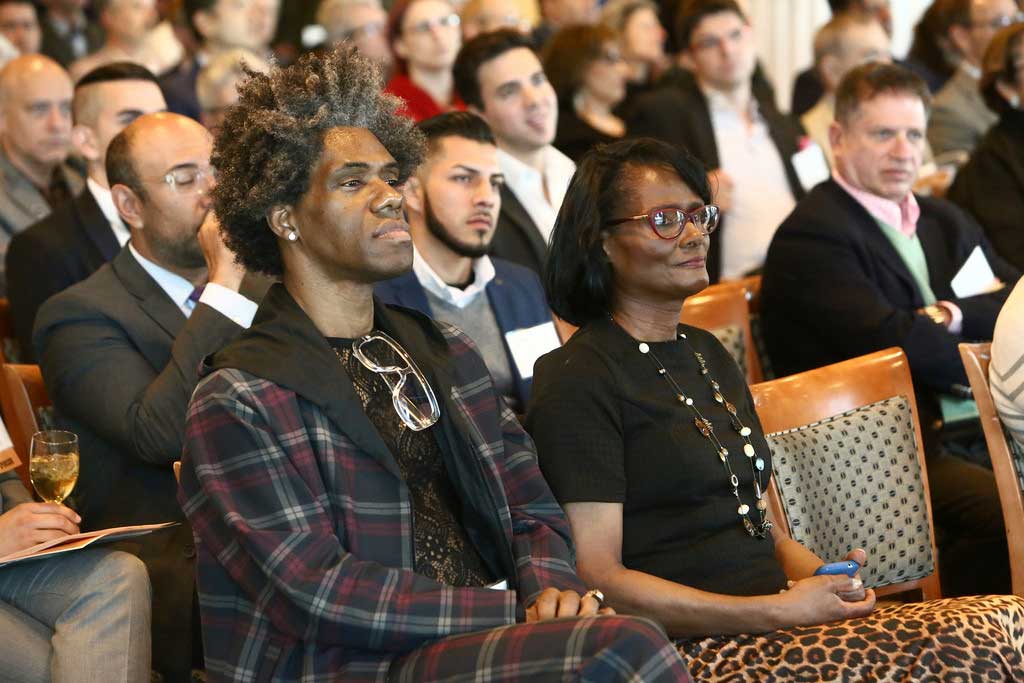 With their awards, OutRight aims to bring community and ally work into focus.  They've tailored the festivities of Celebration of Courage to recognize the bravery of global advocacy. Gathering in New York, friends, activists, and allies will share drinks and rejuvenate through honoring the work – and actual advances made by AFE and other organizations in the face of challenging circumstances.
Attendees of prior galas have been audience to a cast member rendition of 'Ring of Keys' from the original Fun Home score, as well as hosts like Justin Vivian Bond and Alan Cumming. The event takes time to celebrate individuals and the community, with entertainment, a photo booth, and a history of celebrity guests – this year's guests will be announced soon.
OutRight Action International – or simply "OutRight" – serves as the leading international LGBTIQ organization, and holds coveted status at the United Nations, while also working in grassroots activism around the world.  OutRight conducts research, convenes trainings for global activists, and works in partnership with local and regional communities to amplify activism onto a global stage.
With their gala, OutRight recognizes the impressive feats of their colleagues in working toward global LGBTIQ human rights. Recognitions like the OutSpoken Award and OutStanding Award highlight the incredible labors of LGBTIQ advocacy throughout the world. This year also features the 23rd presentation of the coveted Felipa de Souza Award, centering courage in the field of human rights by invoking the story of de Souza's persecution in 16th century Brazil after declaring her love for another woman.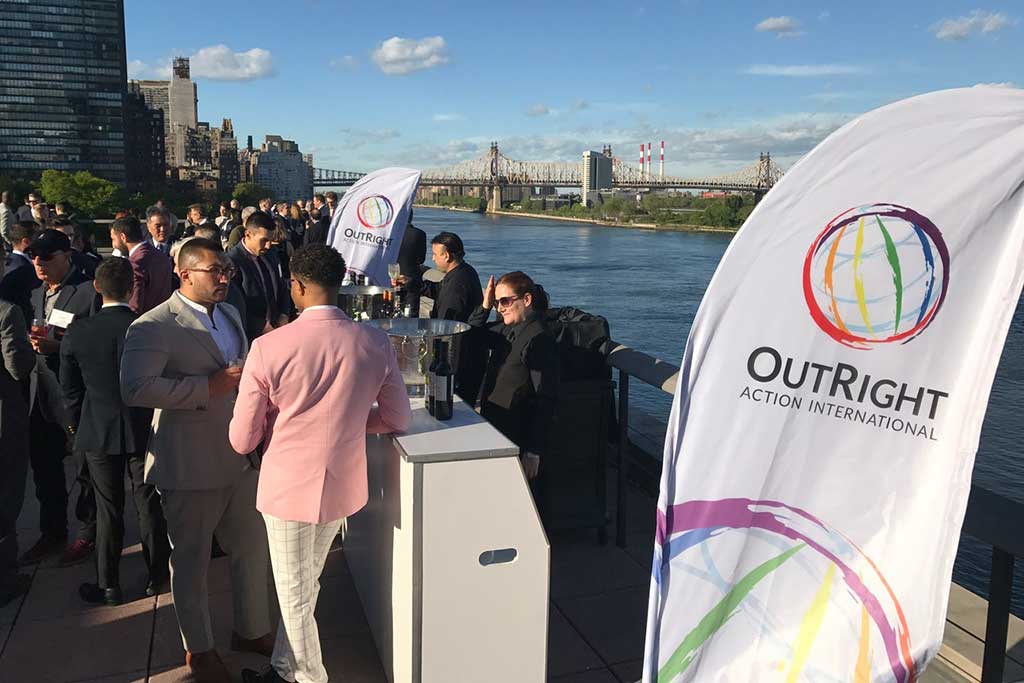 Formerly honored individuals have included politician Tammy Baldwin and artist Juliana Huxtable.  Groups like GALZ (Gays and Lesbians of Zimbabwe), LogoTV, and the Rainbow Rights Project of the Philippines have also received awards.
Celebration of Courage brings the opportunity for OutRight, global activists, and their supporters to pride themselves on the year's work. Previously, the seminal gala claimed an historic place as the first LGBTIQ event hosted at the United Nations. Now, Celebration of Courage graduates to Current at Chelsea Piers, where a floor to ceiling view across the Hudson will serve as backdrop for the festivities.
Tickets and information are available on the Celebration of Courage homepage.