Amsterdam's restaurants have lately grown in quality and creativity, to say nothing of the fact that food prices, now that the euro is friendlier to the dollar (as of this writing), are quite reasonable. For example: Dover Sole is priced around $17 on several menus, whereas the same would cost double or more in New York City. If you're on a budget, you can eat well in Amsterdam, and if you're not you'll be pleasantly surprised at restaurant costs. Here are some wonderful places we visited that you should put on your must-try list the next time you're in this always-beautiful, exciting, romantic city.
Recently, I had an opportunity to explore an area in Amsterdam new to me with tasty results. Amsterdam-West is a conglomerate of the neighborhoods Oud-West, De Baarsjes, Westerpark, and Bos en Lommer. With over 175 different nationalities among its population, the mostly residential area is now dotted with up-to-date shops, cafés, and restaurants. A great feature of the neighborhood is the daily outdoor market at Ten Kate Market (10 Katestraat 97-99. www.tenkatemarkt.nl) that offers "flowers, cheese, wine, baby items, clothing, fruit, vegetables, and 101 other market items," according to its website. I slowed down as I passed through every day on my way to the tram stop and invariably picked up a few items that included ribbon, toothpaste, and even a few wool scarves.
One of the more ambitious projects in Amsterdam West is De Hallen, the renovation of seven immense maintenance sheds opened around 1900 when electric trams were introduced. Today, De Hallen includes a hotel, food halls with over 20 different vendors, a movie theater with separate viewing areas, a library, nursery school, dozens of shops, and parking for both cars and bicycles.
Remise 47 (Bellamyplein 47. www.remise47.com) is the restaurant of the ultra-hip Hotel de Hallen, decorated in a wildly freewheeling style that includes blown-glass objects, rare woods, old religious statuary, and contemporary paintings and sculptures. Chef Robin Tiemessen, a veteran of kitchens throughout Holland, produces a tempting menu that's described as "urban bistro." Notable dishes include croquettes of aged Dutch cheese, black tagliatelle with prawns puttanesca, asparagus with hazelnuts, and poached egg, and veal cheeks with prunes and parsnip purée. A great version of the ubiquitous Dutch apple pie is also available. Open for breakfast, lunch, and dinner every day.
De Hallen's other ambitious food-related effort is the immense Food Hallen (Bellamyplein 51. www.foodhallen.nl) housing more than 20 different food stations for visitors to pick up food using prepaid vouchers. Dutch, Italian, Turkish, Vietnamese, Indian, Spanish, and Japanese food are all represented as well as stands dispensing specialty cheeses, fish, seafood, steak, burgers, hot dogs, vegetarian food, and, of course, pizza. Sweets are represented by frozen desserts and mini-tarts.
Indonesian-style food is the fare at Blue Pepper, (Nassaukade 366 www.restaurantbluepepper.com), where Chef Sonya Henderman, a native of West Java, is in the kitchen. Holland's love affair with Indonesian food is a remnant of the days when parts of present-day Indonesia and Malaysia comprised the Dutch East Indies. At Blue Pepper, an entire set menu of rijsttafel, the classic Indonesian banquet or rice table that features soup, skewered meats, fish and beef curries, spicy prawns, and more is available with many of the set menus dishes available à la carte. I grazed through the menu with both chicken and lamb satés, a seafood soup with lemon- grass and lime, and a mild Pedang curry of beef called rendang. Dessert featured tastes of pineapple saté, mango panna cotta, and beet granita.
The central part of the city, Amsterdam-Centrum, ringed by the oldest semicircular canals, is home to palaces, museums, and the world-famous red-light district. Gay shops, restaurants, and bars are sprinkled throughout with high concentration on Reguliersdwarsstraat and Warmoesstraat. As well as cultural and carnal delights, there are many excellent restaurants here.
Visrestaurant Lucius (Spuistraat 247. www.lucius.nl) has been one of my Amsterdam favorites over the course of almost 20 years. The finest fresh fish and shellfish (this is the place for perfect steamed mussels and fried potatoes) are served in a casual but thoroughly professional manner. The house specialty is an enormous platter of cooked and raw seafood featuring lobster, king crab, giant prawns, oysters, whelks, and tiny shrimp available in several sizes (the assortment may vary according to price). Cooked dishes include grilled sea bass with sauce vierge and a potato pesto tart, and pan-fried fillet of plaice with hummus and cucumber yogurt sauce. An excellent menu of appetizer, main course, and dessert is available for under 40 euros.
For perfectly prepared Indonesian food served in a bright and casual atmosphere, Kantjil & de Tijger (Spuistraat 291-293. www.kantijl.nl) always provides stellar food and service. The name of the restaurant derives from an Indonesian folktale about a mouse deer (the Kantjil) tricking a ferocious tiger. The place where I first tasted really good Indonesian food in Amsterdam, Kantjil is a must-eat on every trip I make there. Full rijsttafel, the classic Indonesian meal of many small plates and relishes served with rice, is a good choice for a couple of people to enjoy. But there are many smaller plates of rice, noodles, soups, salads, or other specialties that are light, flavorful, and inexpensive. Afternoon tea with sweet and savory Indonesian specialties is fast becoming a classic of Amsterdam dining. Don't miss this one.
Amsterdam's brown cafés, old gathering places where the walls were stained by decades of tobacco smoke, were great for a cheap meal, drinks, or a snack if you could stand inhaling the secondary smoke. Of course, that's all changed now, and although Café Luxembourg (Spui 24. www.luxembourg.nl) qualifies as a classic brown café, its walls are adorned with colorful artwork and no smoke stains. Right at Spui (originally a small body of water, it was filled in early in the 15th century to become the square it is today), the café looks out on the square and is one of the best places in Amsterdam for casual Dutch dishes, drinks, and people-watching. Fridays see a used book and print market in the square that collectors make special trips to Amsterdam for. Here's the place to try bistro classics such as croque monsieur and salade Niçoise, but don't miss the Dutch specialties like bitterballen (veal croquettes), the selection of Dutch cheeses, mussels and fries, and Dover sole with mashed potatoes.
The Hotel Okura Amsterdam, part of a prestigious Japanese chain, has the distinction of four Michelin stars: two for its top-floor restaurant, Ciel Bleu, and one each for its Japanese kaiseki restaurant Yamazato and its Tepanyaki Restaurant Sazanka.
Serre, (Ciel Bleu, Ferdinand Bolstraat 333. www.okura.nl) the hotel's all-day dining restaurant, sports world-class pastries on its breakfast buffet and delicate pastries and desserts throughout the day prepared by the Okura's Executive Pastry Chef Iiro Heinila.
Ciel Bleu's kitchens are run by chefs Onno Kokmeijer and Arjan Speelman. A typical dinner begins with half a dozen "bites" such as corn and lovage or tom yum and grey shrimp, and continues on to about nine courses (five savory and four sweet). Onno Kokmeijer's specialty is a beurré blanc "ice cream" served in a black cylinder of squid-ink laced pastry dough and surmounted by a hefty spoonful of caviar. Light and delicious, though the arrival of the check is not for the faint hearted.
Chef Iiro's desserts mix classic and con- temporary styles and techniques into supremely successful treats that are never too sweet or cloyingly rich. His lemon and chocolate cubes have become an Amsterdam classic.
How often can you walk into a pastry shop whose salesroom is paneled in authentic 18th-century woodwork? The walls of Pompadour's (Huidenstraat 12. www.pompadour-amsterdam.nl) front room were originally installed in the town hall of Morstel in 1795. Though there's nothing antiquated about the fine pastries and chocolates pre- pared by Escu Gabriels, Pompadour's chef owner, most of his creations are classics in their own right. He's fond of relating how many of his specialties came about from his friendly relations with French and Belgian pastry chefs. His lemon tarts, financiers made from Spanish almonds, ethereal croissants, and an immense selection of hand- made chocolates bear witness to the excel- lent ingredients and techniques he uses. This is the perfect place for an afternoon break after visiting all those museums.
If you're looking for the most famous sweet dish in Amsterdam, the appeltaart, or Dutch apple pie, Winkel 43 (Noordermarkt 43. www.winkel43.nl) literally takes the cake. Sweet dough encloses a sweet and tender apple filling laced with raisins and currants. The restaurant goes through several dozen of the eight-serving pies a day attesting to its perpet- ual popularity. Situated at the Noordermarkt, a square that hosts a flea market and a flower market on some weekdays, Winkel 43 is always crowded with a mix of locals and tourists. Great casual meals are also available if you want more then a piece of pie.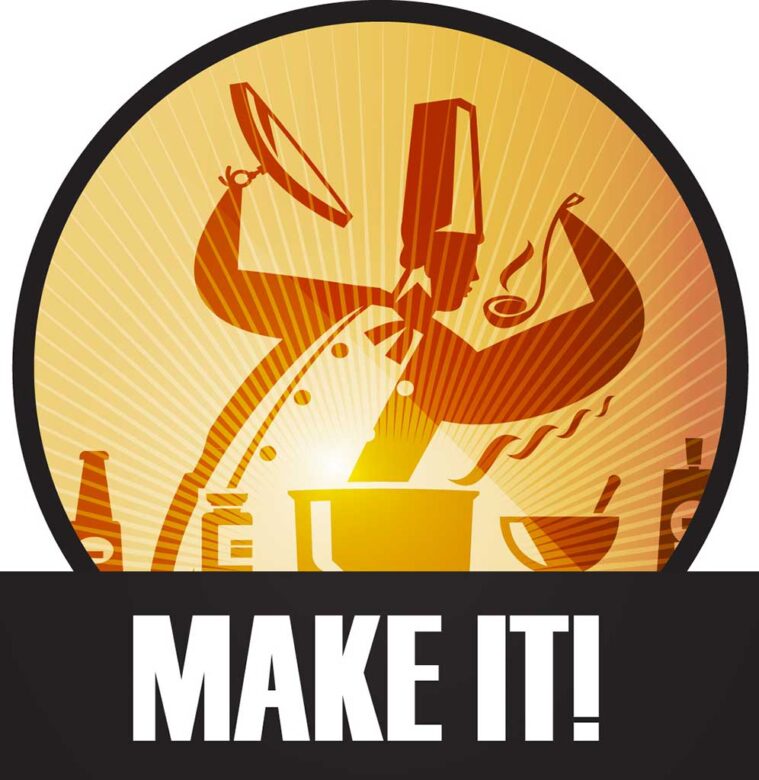 Try a variety recipes from these Amsterdam's restaurants at home. Click here.