Few people can claim community and entrepreneurial accomplishments like Jody Cole, but among her most impressive is certification in "Advanced Rifle Handling." But it's just one small part of a job that's at once magical, primal, and dangerous.
Cole is founder of Wild Rainbow African Safaris (www.wildrainbowsafaris.com). Founded in 2005, the company has served as the go-to travel resource for gays and lesbians ready for Sub-Saharan adventures. Wild Rainbow serves as an extension of Cole's "passion, love and respect for this continent," illuminating African experiences for first-time and even veteran African explorers.
"Many guests come with preconceived notions about what Africa going to be like," says Cole. "They're ready for something a little scary and a little fantastical. They can be nervous about anything: 'Where will we be sleeping? Will the sheets really be white? Are we going to be safe from the lions? Will we be safe from robbers?' You name it! Then once they slow down long enough, they get into the experience. I get to watch them go from extremely nervous to profoundly moved, almost on a spiritual level, she says. "They realize there is so much more to life than their jobs back home. I think once we leave our comfort zones, any preconceived fears or emotions about the rest of the world begin to slip away.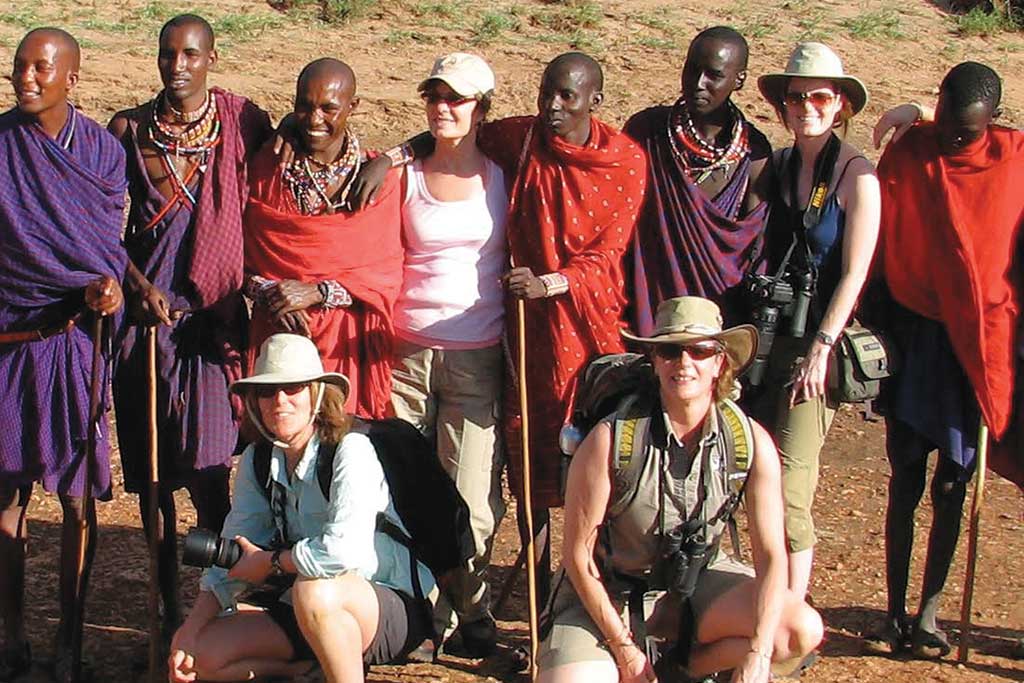 It's accurate to say that Cole seems like a person in love, in this case with a corner of the globe still laced with mystery for most people. From her first African visit in 1998, she says, "Africa took me under its spell, and I'm still in its grasp." It wasn't long after Cole's subsequent trips that she began to invest herself professionally. What began as a personal expedition to the top of Tanzania's Mount Kilimanjaro, by 2004 Cole was leading a group of friends through the bush. From there she was hooked.
Naturally gregarious and an enthusiastic communicator, Cole found an obvious niche for her talents as a field guide. She soon made it official, earning field- and trails-guide certifications training with the Kenyan Professional Guides Association. Today Cole is one of the few American women to be certified by the Field Guides Association of Southern Africa and Kenyan Professional Guides Association, among other prized qualifications. She stands out as a Certified Level 2 Nature Guide, Master Kenya Travel Specialist, and Adventure Travel Specialist, making her one of the pre-eminent English-speaking guides available today.
But more than that, Cole has two other major points of differentiation: She personally leads her expeditions, and she caters to LGBT travelers. "What my guests have is someone who helps them from beginning to end," she says. "From their first phone call or first e-mail to me, they already know they're speaking to someone who knows Africa intimately. Not just the destination, but the experience of being on safari."
Because collaboration is key to a great safari, Cole also has cultivated a warm working relationship with localized guides who further enhance Wild Rainbow's tours. "I partner with and work closely with other local guides who know about what's happening on the ground, like where the animals move," says Cole. "I'll provide more information on the species of animals, and share from my experience of having traveled all over the sub-Saharan African continent. And I'm the only queer who does this in the US."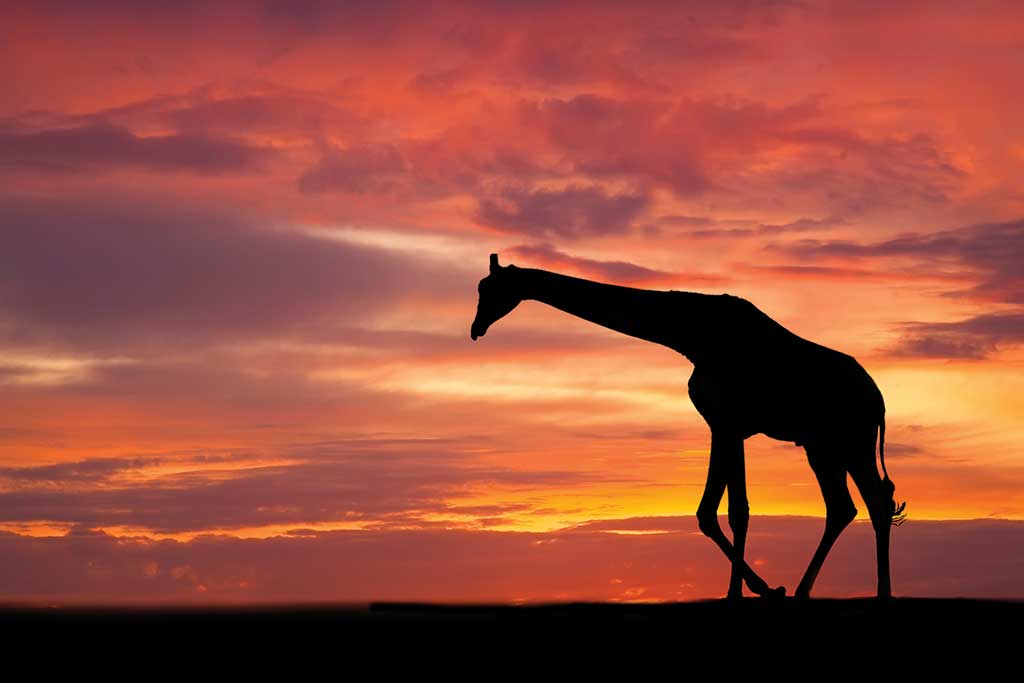 True to her modest and community-minded nature, Cole adds: "I really don't want to sound arrogant, because I absolutely adore my fellow LGBT North American–based guides, like Zoom Vacations (www.zoomvacations.com), Source Events (www.sourceevents.com), and Out Adventures (www.out-adventures.com). Their expertise is providing really great gay experiences in multiple destinations. One of my fantasies is to go on one of all of their trips, but none of them are certified guides like me, with qualifications in South Africa, which can be used anywhere on the sub-Saharan continent."
Cole says that after about her 30th trip to Africa she stopped counting, and now tends to spend months at a time there, mainly in southern and eastern countries such as Botswana, Zimbabwe, Zambia, Rwanda, and Namibia. "About 75 percent of my time I'm on safari," she says. And the other 25 percent? "It's a funny thing about safari guides when we're not on trips. You'd think that we want to get the heck out of the bush, but nine times out of ten we'll plan a trip to go on our own safari."
As one might expect, safari trips for safari guides include special access reserved only for insiders. For Cole, it may be journeying into private land inside Kruger National Park, which occupies more than 7,500 square miles of northeastern South Africa. Or it could be authorized ventures into private Makuleke tribal land at Kruger's northern tip, a veritable wonderland of natural heritage, with geologic formations dating back 250 million years.
These trips are not without risks, like crossing paths with hungry wildlife and other hazards—nothing a seasoned guide can't handle. "The whole point is to be in nature untouched," she says. "If we do it right it's not dangerous at all."
Cole says she's never faced any discrimination or obstacles from local governments as a gay woman operating a business in several African countries, but she's acutely aware that safety is usually the first concern for travelers in Africa, and Wild Rainbow is highly attuned to the political and physical climates of its guests.
In 2014, the company immediately canceled its planned "Great Apes" tour through Uganda, in response to the Ugandan Parliament's passage of its notorious Anti-Homosexuality Bill. The Wild Rainbow team issued a statement, explaining, "This bill is an affront on human rights as well as on the respect and dignity of LGBT Ugandans and their allies…While our trips are first and foremost about seeing and experiencing the amazing wildlife of Africa, we must reconsider whether we can go forward with future trips to Uganda in light of these latest developments. The safety and comfort of our guests is our number-one priority, and we must be able to ensure [those priorities] regardless of sexual orientation."