Back when I took my first few gay vacations, I always referred to the higher cost as the "gay markup" – the extra fee gay tour operators added on because they could.
And I would give a big, dramatic gay sigh. (I'm good at those, just ask my husband.)
But I wasn't aware that there are legitimate reasons for that higher cost.
First of all, yes, gay tour operators do often charge more than your average straight version of the same trip. (As does any other organization booking a chartered trip. Look at the cost of, say, a Harvard Alumni or Tinder cruise.)
But it's not – with most gay travel companies, anyway – because they think they can get more money out of a specialized audience. There are a variety of factors at play.
One is that, when a tour company charters, say, a river or ocean cruise ship (meaning they reserve the entire ship for their group), they're personally guaranteeing that charter. And that financial guarantee can be anywhere from $500,000 into the millions. So, they have to pony up the difference if for some reason that cruise doesn't sell out. The same is true of resorts, like, say, the Sabi Sabi safari camps in South Africa, where tour operators can be on the hook for rooms that cost $1,500-2,000/night each.
Another factor is onboard entertainment. Bringing on high-quality entertainers for a gay cruise, like Ann Hampton Callaway, Amy & Freddy, etc. adds significantly to the total cost. But it's a cost gay tour companies feel is necessary. Gay audiences are generally less than excited by the cruise line's typical fare. (Clogging, anyone?)
So, these two factors explain a portion of the higher fare. But what explains the rest?
Inclusions.
The number of inclusions vary, but generally speaking, gay vacations offer many additional inclusions to their trips that are not a part of the bargain with most straight tour companies. And some gay tour operators (like Brand g Vacations, for example) strive to make your experience as all-inclusive as possible – so the up-front price is pretty much all you end up spending.
Using a Danube river cruise as an example, here's what your vacation could potentially include:
Pre-cruise hotel stay (2 nights in Prague or Budapest) at deluxe hotels.
Airport transfers.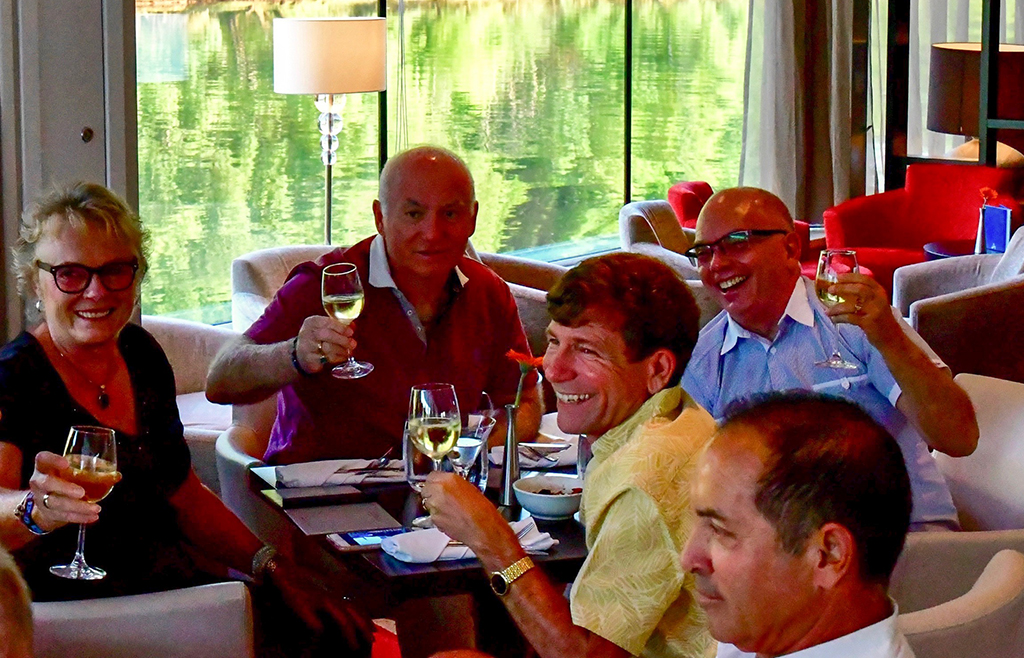 Adult beverages – this can be anywhere from beer and wine with lunch and dinner, to complete open bar (cocktails, beer, wine, etc) throughout the trip.
Shore excursions. We all know how much this can dent your wallet.
Lots of little extras, like a kickoff cocktail party in a ballroom at the pre-cruise hotel, branded swag, etc.
We can't sugarcoat the entire gay tour arena, of course. There are a very small handful of tour operators who are Greedy McSelfish bastards looking to steal your wallet. But most are not. There are solid and – hopefully, you now agree – very worthwhile reasons for their higher costs.
And if you disagree, you can always take that straight cruise to the Bahamas with your Aunt Sadie. She'll really appreciate the audience while she complains about her hip.
Eric Poole is Director of Marketing for Brand g Vacations, the Leading Operator of All-LGBT River Cruises and Land tours.