If you happen to be fortunate enough to be heading to New Orleans on business, make sure to add a couple of extra days to your schedule as this is a city that wants to make sure you have a good time while you are there. Named one of the "Friendliest Cities in America" by Travel + Leisure this year, New Orleans is home to some of the nicest, and most gregarious, people you'll ever meet.
Upon our arrival at the Louis Armstrong New Orleans International airport, we grab a cab for the short ride to the Hyatt Regency New Orleans (601 Loyola Avenue. Tel: 504-561-1234. www.neworleans.hyatt.com), conveniently located downtown. Featuring 1,193 spacious guestrooms with city and Superdome views, including 95 suites, five dedicated Meeting Planner suites, and four Presidential Suites. Our corner suite, with great views of the Superdome, is perfect for hosting intimate business meetings during our stay. With a dining area, large living room, and a wet bar, we couldn't ask for a more relaxing environment in which to meet colleagues.
If your company is looking for a place to hold their next corporate getaway, the Hyatt Regency New Orleans also features 200,000 square feet of flexible meetings and events space, 80,000 square feet of exhibit space, two 25,000 square foot ballrooms, and 70 meeting and Banquet rooms. To help make your life easier, they even have an onsite Fedex Office business center where you can make posters and banners, get last-minute office supplies, and do copying, printing, packing, and shipping.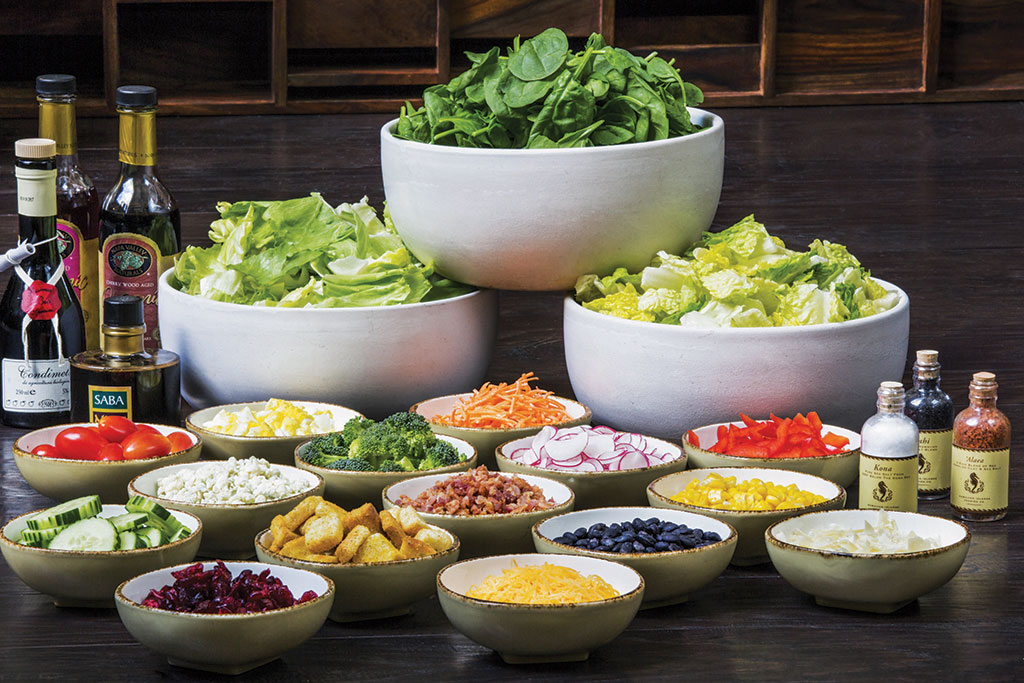 As we all know, all work and no play makes Jack a dull boy, so think out of the box and plan your meetings over cocktails or a wonderful meal at one of the hotels numerous food and beverage options.
If you and your business associates enjoy sports, book a table at Vitascope Hall, where creative sushi dishes or mouthwatering burgers can be savored while you watch a game on the oversized flat screen TVs. If you are an all-you-can-eat kind of person (at least occasionally) you'll love the award-winning buffet of gourmet breakfast and lunch dishes at 8 Block Kitchen & Bar, which features delicious farm-to-table cuisine. For a casual get together with friends or business associates, head for the hotel's Bywater Pool Deck & Bar with private cabanas and waiter service. Here you can enjoy a cold drink, go for a swim, or soak up some sun.
Afterwards, treat yourself to an amazing dinner at Borgne, a Chef John Besh Restaurant and James Beard semifinalist for Best New Restaurant in 2013. Choose from over 70 craft beers, and enjoy their great selection of local, sustainable seafood. We begin our meal with Louisiana raw oysters on the half shell and Gulf fish ceviche with pickled mirliton, sweet corn, chiles, and tomatoes. For the main course, I can't resist the seafood paella with shrimp, calamari, mussels, clams, and chorizo.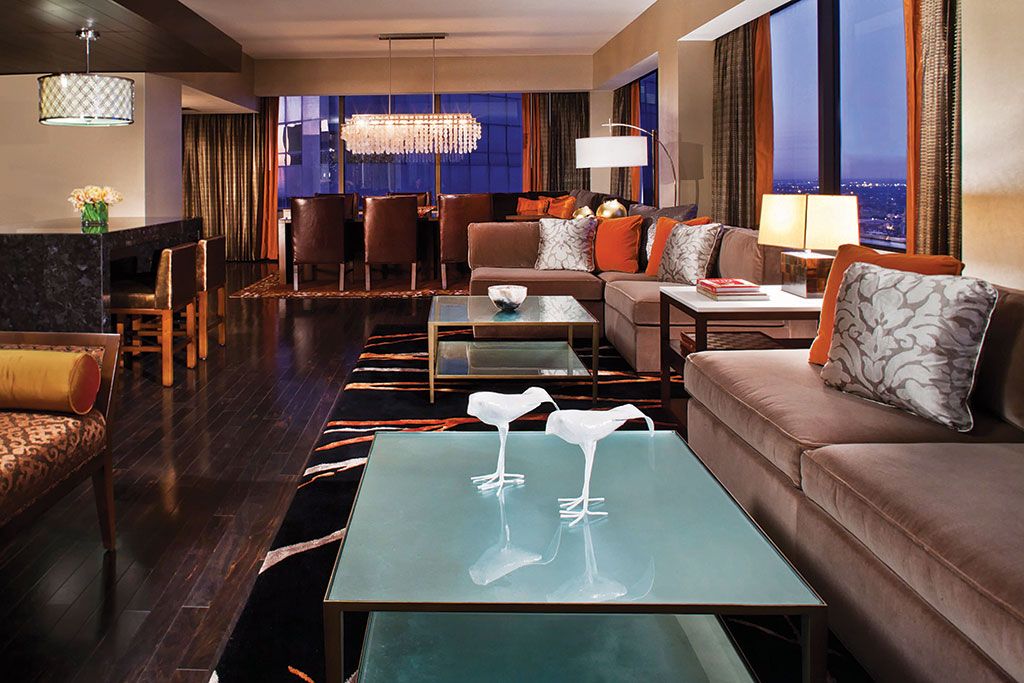 With no room left for dessert, we decide it is time to sample some of New Orleans' famed nightlife.
We hail a taxi in front of the hotel to take us to the French Quarter. Guests can also enjoy quick and easy transportation to the city's most popular attractions via the Loyola-UPT Streetcar Line, which passes approximately every 20 minutes across from the hotel. The cost to ride streetcars in New Orleans is $1.25 and can be paid with exact change when you board. One-Day and 3-Day unlimited ride Jazzy Passes (for buses and streetcars) are also available for $3 and $9. Just ask the Concierge for help with purchasing these, dinner reservations, theatre tickets, or anything else you may need.
Our first stop tonight is the Bourbon Pub & Parade (801 Bourbon St. Tel: 504-529-2107. www.bourbonpub.com), one of the most popular gay clubs in New Orleans. Located at Bourbon Street and St. Ann, every night is a party here and they are open 24-hours. There's a video bar downstairs with go-go boys and strippers, a balcony for people watching, and a fun dance club on the 2nd floor. They feature regular drag shows and special events throughout the year, so visit there website when planning your trip.
We stop inside briefly to get our drinks in a go-cup so we can hangout on the street and mingle with the cast of characters that makes New Orleans so special. It doesn't take a minute before we meet some college students from Atlanta who are here for the weekend. Soon we are joined by a couple of the strippers from the Bourbon Pub who tell us about some of the other gay bars in the neighborhood. It's a and fun and relaxed experience and it doesn't get very crowed until after 10 P.M. when people start to line up to get in.