Passsport Magazine's 2017 Swimsuit Edition destination, Puerto Vallarta, was brought into the tourism spotlight by celebrities like Elizabeth Taylor, John Huston and Tennessee Williams, Puerto Vallarta organically grew to become a favorite LGBT winter beach destination.
Puerto Vallarta is home to Mexico's only beach gayborhood in the Zona Romantica located in the heart of the City's historic downtown. The neighborhood is popular for its broad array of gay-owned restaurants, hotels, stores, services, and entertainment, as well as lively and friendly vibe, including Casa Cupula, which opened 15 years ago, becoming the first "Gay Hotel" in Mexico.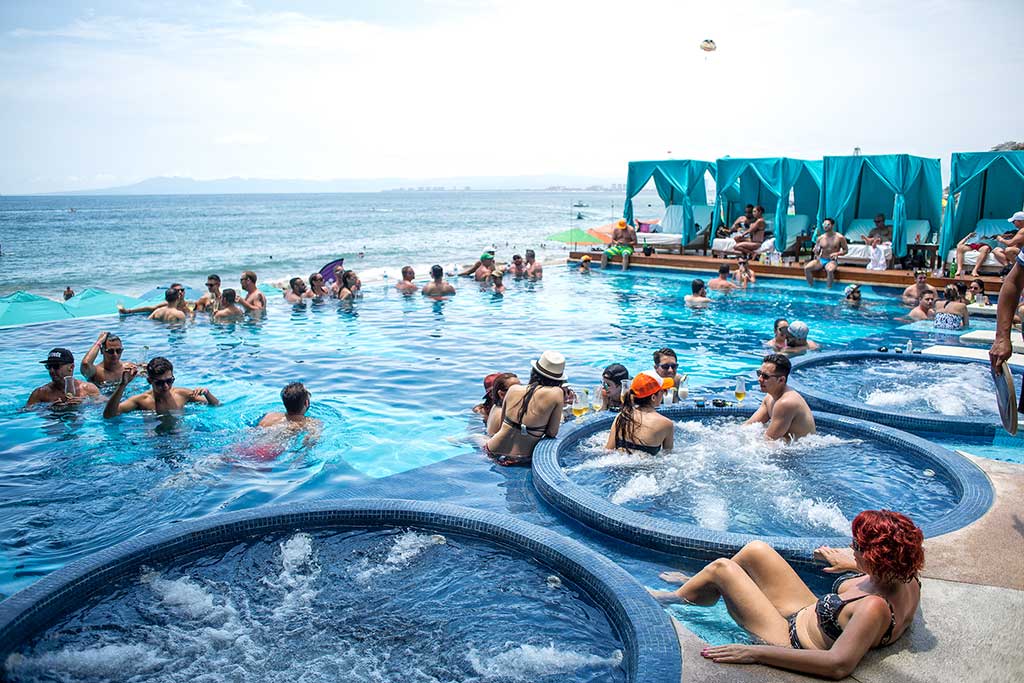 An IGLTA member since 2014, the destination also boosts TAG Approved® properties such as the Almar Resort Luxury All Suites and Spa, Casa Velas Hotel Boutique Adults Only, CasaMagna Marriott Puerto Vallarta Resort & Spa, Costa Sur Resort & Spa, Hotel Mercurio, Secrets Vallarta Bay Puerto Vallarta. It also has its own LGBTQ-focused tourism office, putting Puerto Vallarta in a league of its own.
A family-friendly destination, Puerto Vallarta is also popular with LGBTQ families and with the legal passing of same-sex marriage in the state of Jalisco in 2016, the city has become a favorite wedding destination among LGBT couples.
The Puerto Vallarta Tourism Board, the entity responsible for marketing the destination, has partnered with the GLAAD, GMHC and IGLTA to promote the destination to the LGBT market. In 2015, the Puerto Vallarta became the first destination to sponsor the Human Rights Campaign on a national level.
Puerto Vallarta holds its annual LGBTQ celebration, Vallarta Pride, in the last weekend of May. It includes art exhibitions, concerts, a film festival, parties and a grand gay pride parade.
In 2016 Mexico attracted 2.9 million LGBT tourists, with an economic impact of $765 dollars per person, which exceeds in 60% of other types of tourists. It represents 10% of Mexico's international tourism. In Puerto Vallarta, the percentage is estimated to be between 15-20%.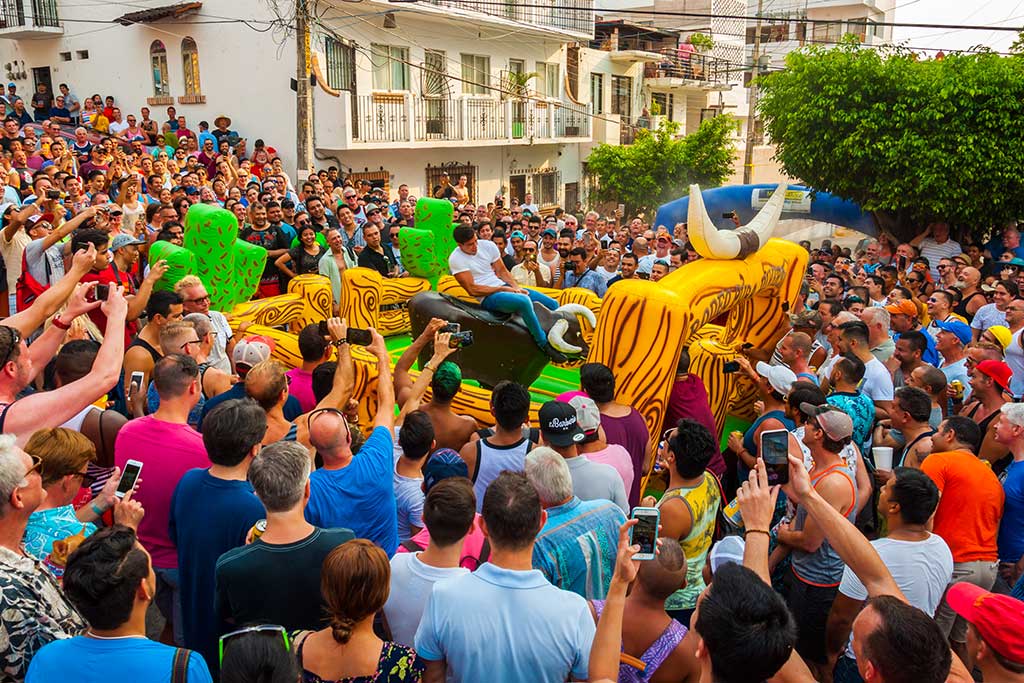 Puerto Vallarta has been celebrated as the premiere vacation destination for the LGBT community in Mexico. The country's first IGLTA member in 2014, it was also honored as the first city in Mexico to be granted Gay Travel Approved status by GayTravel.com. In August of 2016, a survey pertaining to gay summer travel conducted by the New York Times and SCRUFF, one of the leading gay dating apps in the world (with 10 million members worldwide) highlighted Puerto Vallarta as its "surprisingly gay friendly" travel destination in the world and Gay Cities readers named it their Fun in the Sun Destination at its Best of Gay Cities best of 2016 poll. Puerto Vallarta was also named an International LGBTQ Destination at tourism industry awards Travvy Awards 2017.
Learn more by visiting booth 117 or experience it yourself by winning a trip at http://www.visitpuertovallarta.com/win-a-trip/gay-travel/