At 6 a.m. a dawn-tinted sky still clings to the last of its stars. We walk the brick pathways of Rancho La Puerta in the mountains of Baja California toward a central guest lounge. The morning's first hikes will depart soon from this tile-roofed building crowned with red bougainvillea. Avid hikers gather here around the coffee urns, fueling up before we hit the trails. Despite the hour, spirits run high.
"Professor's Hike, follow me!" says one of our guides as she buckles her belt pack.
"Everyone else for the five-mile, we leave soon," says another.
A last tightening of bootlaces and we are off into the cool dawn air. Soon we leave the garden paths between gyms, swimming pools, and guest casitas—all laced into a vast botanical garden of native plants, boulders and hundreds of old oak trees. The trail climbs a lower slope of Mt. Kuchumaa.
When the sun rises, we are already high on the mountain's east-facing slope, weaving through granite boulders.
"You can't beat this," a wide-eyed guest exclaims, looking at the sunlight climbing the mountain's higher slopes. We continue to hike.
* * *
Many guests are attracted to the idea of a week's vacation at Rancho La Puerta by the resort's authenticity. A Hungarian professor and his wife founded it in 1940 in a then-remote valley of Baja California near the U.S. border and San Diego. Not only are the valley and its guardian mountain range beautiful, the climate boasts year-round sunshine.
"The Prof," as the first guests called him, espoused a then-radical idea of balancing mind, body, and spirit through a regimen of exercise, healthy organic fresh-picked foods, self-reflection, learning new skills, and immersing yourself in nature. Even in 1940, Professor Szekely feared that our health was imperiled by living and working in the "stone colossus" of American cities.
I soon discovered that experienced Rancho La Puerta devotees take this fully to heart and consider the resort's natural setting to be far more important than ten pushups or a difficult yoga pose. Not that the options for a physical challenge aren't present every hour throughout the Ranch's packed "fitness day."
No one harped at me to stick to a strict schedule, but I found myself more than willing to be advised. The instructors are great—knowledgeable and full of positive energy. The Ranch also brings in guest experts each week, often to emphasize a particular discipline such as Pilates.
Rooms are actually not "rooms" at all. Each accommodation is a very private casita (little house), with its own garden patio, and most are tucked down a winding brick path. No cars are allowed on property and the layout is big: you walk a lot, but your always surrounded by garden beauty.
I soon discovered just how restful this is, and I put my phone to sleep, enjoying each moment that the outside world did not distract me. Tech detoxes are encouraged at the Ranch. With the digital leash removed, I achieved a deep level of relaxation during soothing activities like my deep tissue massage and sound healing classes. I also found myself fully engaged in the evening programs — presenters and performers satisfied my thirst for news, knowledge, and entertainment. Our week featured a mix of two novelists, a hilarious comedian, a motivational speaker, live outdoor guitar concerts, and a fellow who just climbed Mt. Kilimanjaro.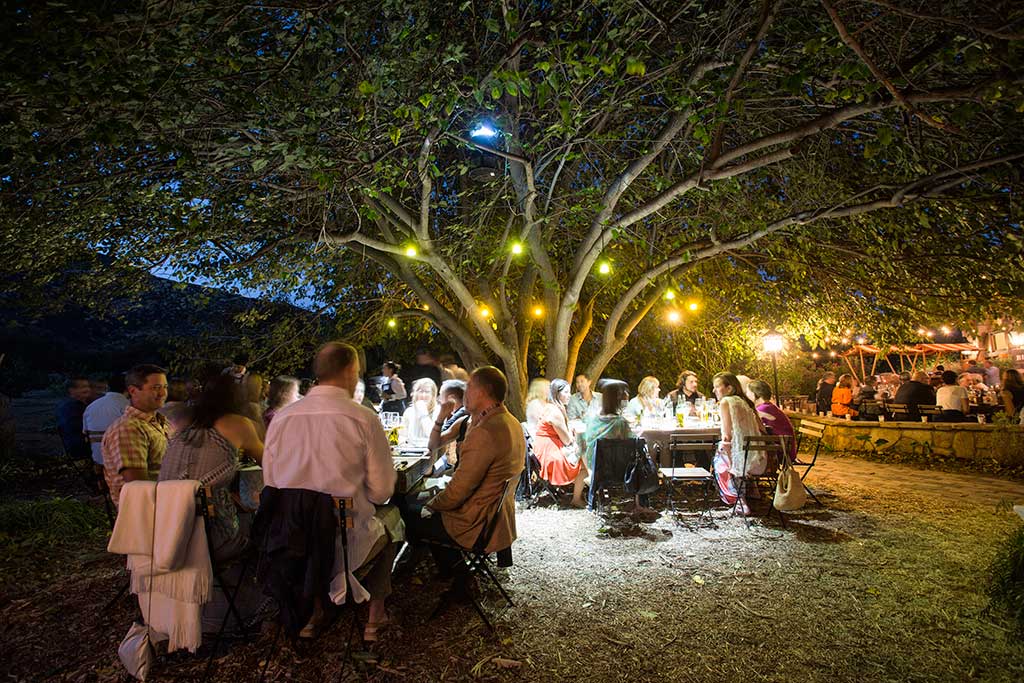 I loved the food. No meat is served, but seafood joins the menu almost daily. An abundance of fruits and vegetables comes from the resort's own six-acre farm. Don't miss the Breakfast Hike to the farm: it's a highlight of the week. The farm also houses La Cocina Que Canta (The Kitchen That Sings) cooking school, where we learned how to pat out tortillas and whir up a wicked red sauce made of dried chiles during a fun cooking class.
We were in Mexico, but we wouldn't characterize much of the culinary oeuvre here as classic Mexican food: it's arm-to-table fare with just-picked freshness, vivid colors, artful presentation and satisfying portions and flavors.
When the week is over, you re-enter "real life" after being taken via a shuttle to the San Diego airport. You're full of energy, more than you've had in years. That big-city stone colossus might await you back at home and work, but you've never been more energetic and balanced. Bring on that stone colossus.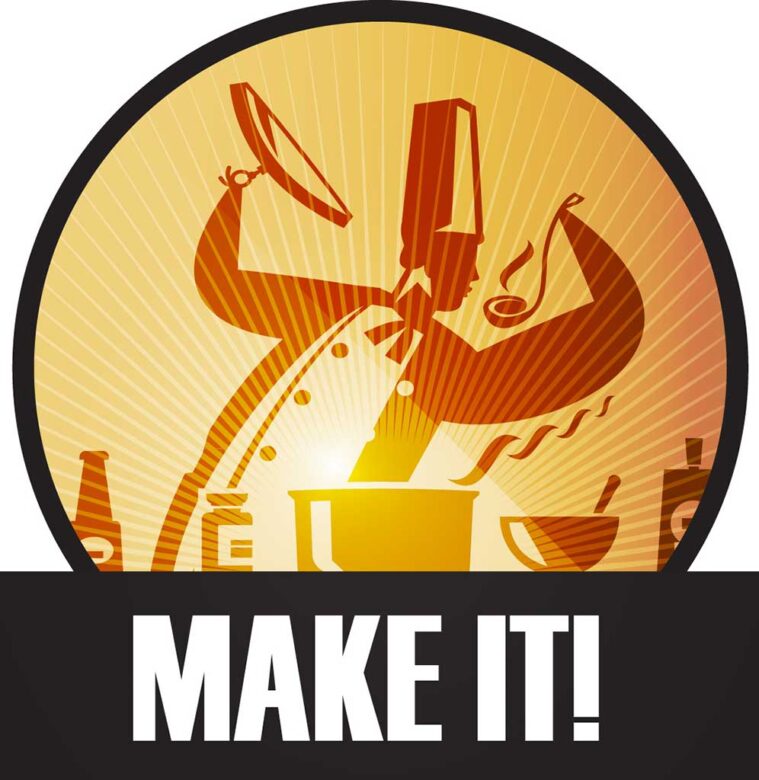 Discover one of our favorite recipes (Elote, Roasted Corn) that you can try at home from the Ranch's La Cocina Que Canta (The Kitchen That Sings) cooking school. Click here.
Learn more at rancholapuerta.com, or call Reservations at 800-433-7565.