"The right equation of neighborhood chill and city energy can be found in Arlington, Virginia. What else could be called a perfect pairing? A delicious meal and a refreshing drink. Good thing Arlington does both to a T," says Expedia.
Running along the Potomac River across from Washington D.C., the county of Arlington is just a hop, skip, and a jump away from our nation's capital. While it should be no surprise that Arlington County is bustling with just as much energy and excitement as the capital across the river, it is home to a few surprising gems you would not want to miss if you find yourself in the area.
RESTAURANTS
If you're looking to try something new and eclectic, make sure to swing by Ambar (2901 Wilson Blvd, 22201, Arlington, VA 22201, Tel: (703) 875-9663, http://www.ambarrestaurant.com/home-page-clarendon), a Balkan restaurant with a modern twist. Ambar D.C. is known for delivering a true 'Balkan Experience' and has recently surpassed an epic milestone for Eastern European cuisine, catapulting to the top of the international scene according to the Michelin Guide. Meat lovers rejoice, as the menu has a wide array of cured meats and slow cooked rotisserie meals that will make you salivate. Make sure to get the wild boar burger… you will not be disappointed. Not a meat eater? Don't worry the menu also boasts a large array of vegetarian options to satisfy your cravings. The grilled veggie flatbread with their homemade pesto is a standout.
Hunting for something a little more All-American? Try the Citizen Burger Bar (1051 North Highland Street, Arlington, VA 22201 Tel: (703)-567-7401), a classic burger joint that focuses on the simpler things, a good ol' burger and beer. The restaurant prides itself on its grass-fed beef and locally grown produce to make sure your dining experience is nothing short of being delicious. Coolers are lined up with a huge, carefully curated collection of beers (110+ and growing, many of them locally born and bred), and with a pretty long craft cocktail list, there's much to love at the Citizen Burger Bar.
HOTELS
If you're looking to get cozy in a sophisticated retreat tucked away in the urban center, book your stay at the Hyatt Place Arlington/Courthouse Plaza (2401 Wilson Blvd. Arlington, Virginia, USA, 22201, Tel: +1 703 243 2494, https://arlingtoncourthouseplaza.place.hyatt.com/en/hotel/home.html). This new eight-story hotel, which includes 168 rooms and two suites, welcomes guests to rest easy in their LEED Gold certified accommodations. The hotel offers spacious and comfortable guestrooms, personal workspace and modern conveniences so you can live your best life on the road. The hotel is conveniently located 10 minutes away from downtown Washington D.C. and is only two blocks away from the Courthouse metro stop. Hyatt has also opened the Hyatt Centric (1325 Wilson Boulevard Arlington, Virginia, USA, 22209, Tel: +1 703 525 1234, https://arlington.centric.hyatt.com/en/hotel/home.html?src=vanity_hyattcentricarlington.com), a trendy stay for vacationers and businesspeople alike that offers vibrant features inside and historical attractions outside. Hyatt Centric Arlington will provide an invigorating home base from which to experience one of America's most coveted destinations.
BARS
Punch Bowl Social, a favorite hipster hangout and the leader in the "entertainment" movement, has announced that it will open a 25,000 square-foot restaurant, bar and entertainment concept in the new Ballston Quarter in June 2018. Punch Bowl Social pairs a Hugh Acheson designed, scratch-made menu and craft beverage program with "old-school" social activities like vintage video games, shuffleboard, private karaoke rooms, bowling, Ping-Pong, bocce and skee-ball. Already a hit in other cities such as Denver and Austin and a proven millennial magnet, Punch Bowl Social Ballston will include eight bowling lanes, one bocce court, three private karaoke rooms, a custom built 360-degree bar and various lounging and gathering spots – for groups both large and small – housed in an eclectic space melding mountain lodge, Victorian and modern industrial design themes.
In the meantime we recommend these current favorites:
Freddie's Beach Bar & Restaurant (555 South 23rd Street Crystal City, VA 22202 Tel: (703) 685-0555) is an absolute must visit when you're in the D.C. area. Good food, drag queens, and karaoke? Honestly, what more can you ask for? Freddie's has a special every night from 4pm to 8pm, yes that's right EVERY NIGHT. Whether it's Freddie's Zodiac Monthly Contest or their Champagne Brunch Buffet there's no doubt you will have grand old gay time!
Courthaus Social (2300 Clarendon Blvd Arlington, VA 22201, Tel: (703) 243-4900, https://www.courthaussocial.com/venue) is an American beer garden that is an open and inviting social environment to enjoy local craft beers, delicious food made from scratch, and specialty cocktails that is just one block from the Courthouse Metro station. And best part of all… it's dog friendly!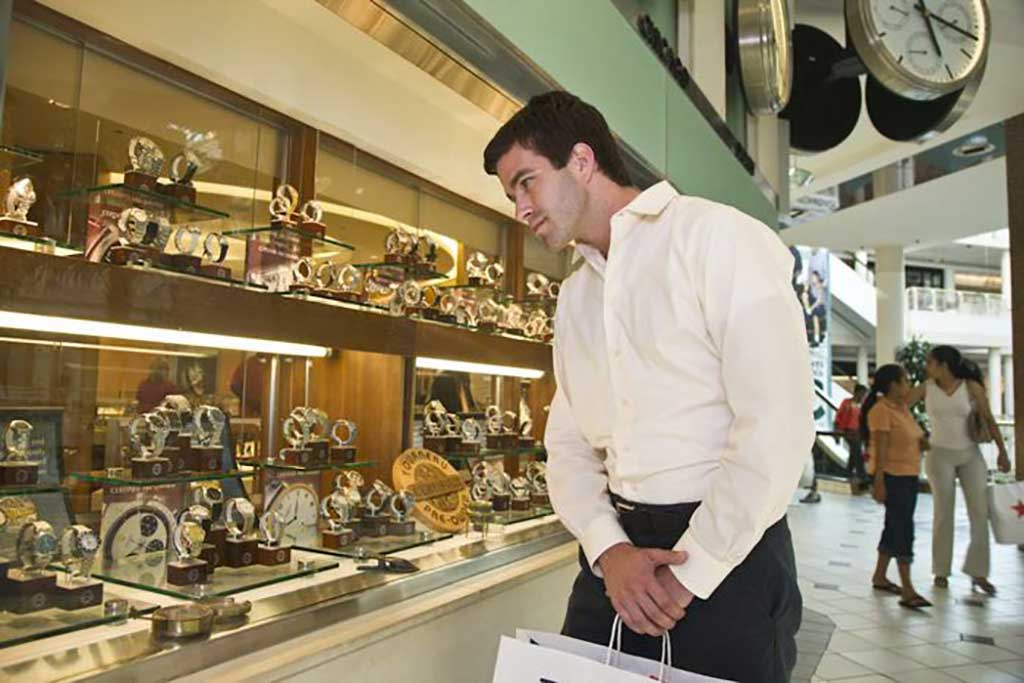 SHOPPING
Shopaholic? Make sure to stop by the Fashion Centre at Pentagon City (1100 S Hayes St Arlington, VA 22202-4907) while you're in the area. The Simon Mall, located just moments from the nation's capital, and on the Washington DC Metro system, offers a world-class shopping experience where avenues of fashions and boulevards of style await. A scenic glass elevator ride to the third level reveals more than 170 fascinating stores and restaurants including Macy's, Nordstrom, The Ritz-Carlton, Apple, Coach, Michael Kors and Tourneau. The sky lit food court features international specialties from the familiar to the exotic.
FUN+FITNESS
Earth Treks Crystal City (1235 S Clark St, Arlington, VA 22202 Tel: (800) 254-6287) just celebrated their grand opening last September. With a massive footprint exceeding 45,000 square feet, Earth Treks Crystal City is their largest gym to date and has more than 400 amazing roped routes and boulders just begging to be climbed. But if you're not feeling like climbing, feel free to swing by a yoga class or book a session with a personal trainer.
For more on Arlington visit https://www.StayArlington.com