In 2015, Vincent Gagliostro met Anthony Johnston, a Brooklyn-based writer and performer, and together they wrote the script for After Louie. In June 2016, filming of After Louie commenced with Gagliostro directing. The film stars Alan Cumming as a 55-year-old New York artist in limbo, haunted by his past as an AIDS activist and disillusioned with the present state of affairs of the younger gay community that doesn't acknowledge the existence of AIDS. The film also stars Zachary Booth, Justin Vivian Bond, Patrick Breen, Sarita Choudhury, Wilson Cruz, David Drake, Anthony Johnston, Everett Quinton, and Joey Arias.
After Louie premiered on March 17 in London at BFI /British Film Institute Flare Film Festival with three sold-out screenings and will tour other international film festivals in 2017.
Activism came to Vincent Gagliostro at an early age. Growing up in a small New Jersey town in the late 1960s, he participated in his first demonstration as an adolescent. Always passionate about politics and human rights, this remained a constant thread through his life and work.
Gagliostro moved to New York City's West Village in the early 1970s at 17 to attend Parsons School of Design and study fine art and graphic design. He was fortunate to have Larry Rivers as a teacher and critiques from Elaine DeKooning, Lee Krasner, and art critic, Dore Ashton; later he interned at the cutting-edge graphic design firm of Chermayeff & Geismar. During his college years Gagliostro also painted and had his first solo show in a Washington D.C. gallery in 1976.
Excelling in graphic design, Gagliostro pursued a career and became one of the top fashion art directors in New York, working with photographers Richard Avedon, Bert Stern, Francesco Scavullo, and Steven Meisel, plus models Cindy Crawford, Lauren Hutton, Janice Dickinson, and Stephanie Seymour. He created ad campaigns for Avon, The Limited, Sigrid Olsen, Perry Ellis, Halston, and Raquel Welch Wigs, and won a CFDA award for his campaign for Hush Puppy shoes that appeared in Vanity Fair magazine and was shot by Richard Avedon. He also art directed three award-winning music videos for Prince.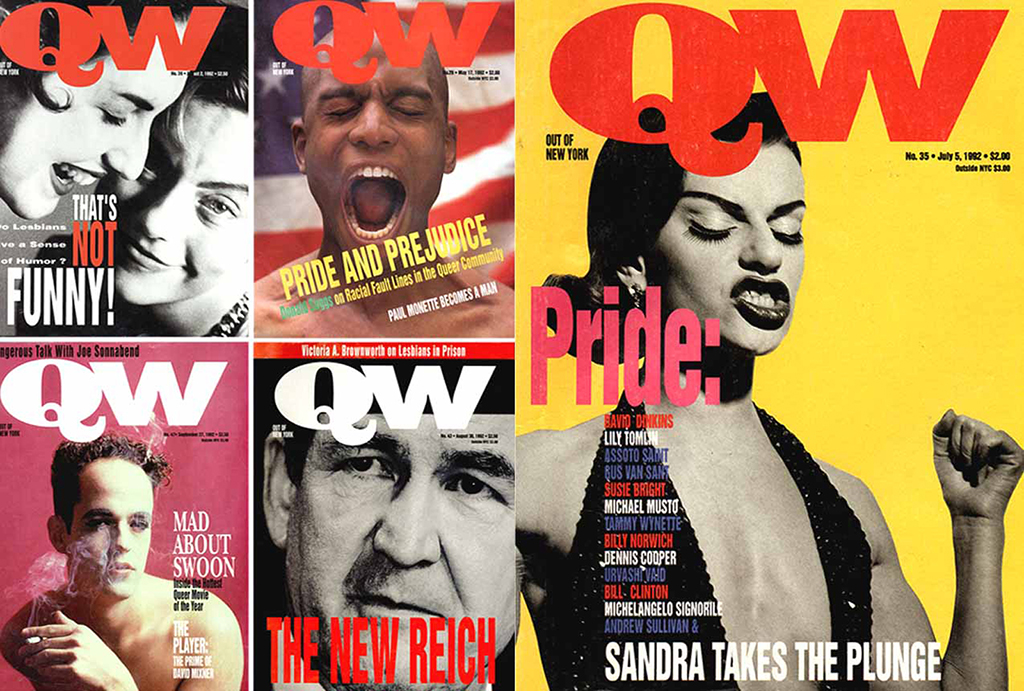 During this time, however, Gagliostro became frustrated and angry by the lack of recognition of, and indifference to, the AIDS crisis by New York City and the Reagan Administration while his friends were dying. Gagliostro decided something needed to be done, so he joined with Larry Kramer and a small group of gay men and women who started ACT UP in 1987. Gagliostro channeled his anger into creating provocative, in-your-face graphics for ACT UP, which proved to be crucial for their demonstrations and actions (many of his posters, stickers, signs, and postcards are in numerous museum collections, including The Metropolitan Museum of Art, The Whitney, and The Museum of Modern Art, New York; Victoria & Albert Museum, London; and The Library of Congress, Washington D.C.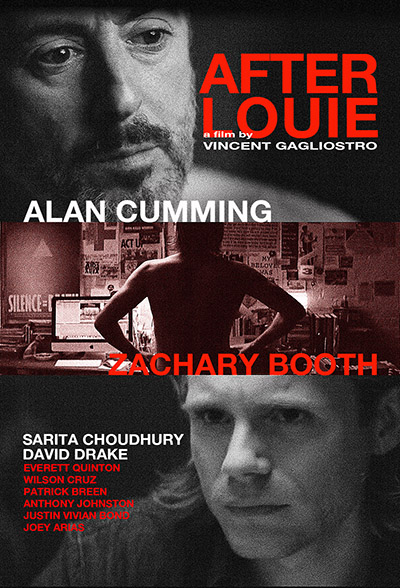 The pinnacle of ACT UP was when they delayed the opening of the New York Stock Exchange (the first time in its history) to pressure Burroughs Wellcome to reduce the astronomic price of AZT, which Gagliostro helped organize along with designing the graphics.
In the 1990s, Gagliostro's work extended into magazines, starting as the creative director of QW, a New York–weekly gay magazine and moving on to creating a quarterly journal titled, XXXFRUIT, which was then commissioned by The Whitney Museum for an online version.
New York Magazine in September of 1996 cited him as one of the six most influential players in the gay community at that time.
In 2005, Gagliostro gave up his New York City life and moved to Paris with his longtime partner Richard Nahem. Creating a new life for himself, Gagliostro returned to making art and is now represented by Galerie NEC, a gay-owned gallery in the Marais, where's he's had five installations since 2006. Gagliostro started to make videos for his installations, which soon led to his interest in making a full-length film.
How old were you when you marched in your first demonstration and what was the cause?
Thirteen. It was a demonstration against the Vietnam War.
You moved to New York City to go to Parsons School of Design in the early 1970s. What was gay life like in New York at that time?
Being in art school sort of separated me from gay life if that makes any sense. It was all about hanging out with artists (mostly my teachers) and going to the Cedar Tavern for drinks and burgers. If this says anything, the first gay bar I went to alone turned out to be a Lesbian Bar, Kelly's Village West. The girls were really sweet and pointed me in the right direction.
I mostly hung out in the East Village. The theater scene was filled with glitter queens and amazing talent. La Mama, Truck and Warehouse Theater, Café Cino, where I hung with the likes of Jackie Curtis, Bloolips, young playwrights, like Tom Eyen, The Living Theater, Charles Ludlum, who's cohort Everett Quinton is in my film, Richard Foreman—I could go on. I threw a lot of parties in my studio apartment on Grove Street in the West Village.
What was the first case of AIDS you learned about, and what year was it?
My close friend Don Yowell. He was a composer and a fellow Laura Nyro fan. I always knew something was up, but back in the late 70's it was all so puzzling until it got scary. He died in 1984.
Why and how did you become involved with ACT UP, and what transpired in the early meetings?
You just have to read the last line of text on the SILENCE=DEATH poster. '… turn anger, fear and grief into action,' for the answer to why. How? My friend since the 70s, Avram Finkelstien, the designer of the SILENCE = DEATH poster was at the first meeting. I had known Larry Kramer casually. Avram got me to ACT UP and I quickly employed my graphic-design skills and chaired the Communications Action Group.
What were the most effective demonstrations and also the ones that mattered to you most personally?
It was all personal. I would leave an ACT UP meeting charged with the task of creating graphics for the next planned demonstration. My first thought was how do I keep the crowd shouting and yelling; they were my inspiration. I had to inspire them. These graphics could articulate and disseminate our knowledge of a particular issue to the general public, government officials, and drug companies, and they could perhaps, more importantly, be used to speak to and galvanize a movement itself. To politicize a health issue for our own community because, quite frankly we needed bodies to show up at the demonstration. My favorite line remains, 'GET OFF YOUR ASS AND DEMONSTRATE.' It was a time we could piss people off with our images and slogans AND get away with it.
I think my favorite and most effective demonstration was the one targeting the drug company Burroughs Wellcome, the makers of AZT, the only drug available at the time. We wanted to reduce the price by 20%, so in a beautifully executed gambit, orchestrated by Peter Staley, with demonstrator supporters outside-, we had our 'boys in gray suits' infiltrate the Stock Exchange and for the first time in history, we prevented the Stock Exchange from opening on time. We got the price lowered.
If ACT UP had the same power now as it did in its peak, what would issues would you address now?
It's simple. Government inaction, healthcare, research, women and AIDS, people of color…sound familiar?
What was the impetus to make the film After Louie?
Big question. It began with a question that came up for me. 'What happened to us?' The generation of people who were young activists during the AIDS epidemic, who today continue to be affected and haunted by their history. By confronting the end of an era, and provoking a conversation between generations, I wanted to dare us to dream of a new and vibrant future, again. And, inspire the next generation to not be afraid to dream. I also want the film to be a testament to the joys of the fully lived life and the inseparability of art and life.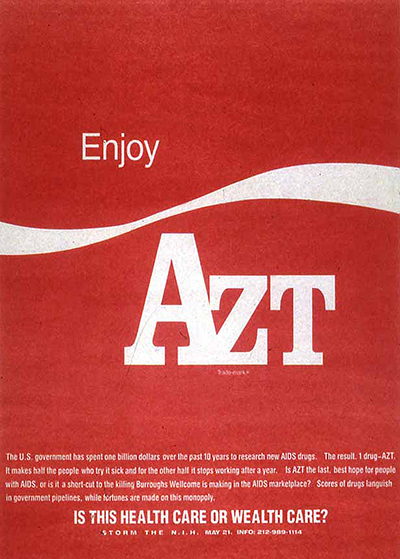 After Louie is a semi-autobiographical film. What are the autobiographical elements?
Yes, 'Sam' is an artist and AIDS activist. So am I. I built a quadrant of characters based on my friends, four people who came together as activists and are still together but have moved on in their lives, whereas Sam, like the way I was feeling had not fully inhabited the present.
What are the main themes of the film?
Intimacy, friendship, community, apartness, longing acceptance, betrayal, loyalty, anger, tolerance, LOSS, grief, desirability, and relevance.
How did Alan Cumming come to the role as Sam, and what was he like to work with?
My co-writer was a casual friend of Alan's and we sent the script to him. He was a dream to work with, he threw himself fully into the character of 'Sam'—his generosity of spirit and braveness inspired me every day.
You premiered the film in London at the BFI /British Film Institute Flare Film Festival in March. What was the reception like and what feedback have you received?
The reception went beyond any of my expectations. I recall standing in front of the opening night audience at the end of the film thinking, 'Wow' it worked. My film stands on the shoulders of my community, both personal and the collective LGBTQ community—and I got to give something back that inspired them.
What is the one thing you wish for people to take away after watching the film?
We all have a voice that matters. We all have desires that matter. We all have dreams that matter. Take action on all of it.