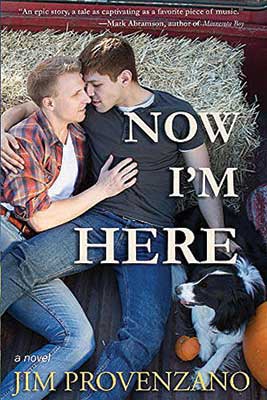 Eric Gottlund, a gay bar pianist and narrator of Now, I'm Here (Beautiful Dreamer Press, $17.95. www.jimprovenzano.com), the achingly tender new novel by Lambda Literary Award–winner Jim Provenzano, describes Columbus, Ohio as "a city where every September farm boys in the form of college freshmen come to give away their beauty. We grow homosexuals here." Thirty years beyond his own rural youth, Eric observes the latest crop, full of rue and reminiscence: "When all the cute boys have moved on to the nearby dance club…T-shirts soon to cling to their lithe forms with the sweat of their dancing, they leave the fat lounge singer with his tip jar. Oh, don't flatter me; I know I'm big as a house. It's my protection for a broken heart." There's a stately elegance to Provenzano's prose: rich, distinctly literary locutions that evoke novels of the early 1990s in which the likes of Edmund White, Alan Barnett, and Andrew Holleran spun a golden floss of words that exalted even the most quotidian details of gay men's lives. The effect then, and in Now You're Here, was to confer dignity, value, and preciousness upon people who were overlooked or disdained by most of American society. The urban tribes chronicled in that earlier era's most acclaimed gay novels have both evolved and staked a permanent claim in the national imagination. But Provenzano reminds us of a swath of gay men and boys who remain largely overlooked; the small town, Midwestern gays whose psyches, like their turf, have been regarded as flyover country. As Provenzano traces the friendship and falling outs between Eric and his two closest friends through the 1970s and 1980s, we hear untold tales of sexual awakening among the decidedly un-"woke," we see the long- nailed finger of HIV/AIDS scratching far beyond big cities, and we are reminded how limited our sense of "gay community" can sometimes be.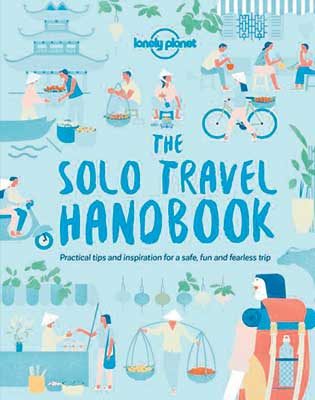 Whether you're single or live with a partner or family, one of the greatest opportunities for self-discovery and personal growth is to take a trip on one's own. For many people though, it's also one of the most intimidating and nervewracking experiences imaginable. Two new books provide inspiration, encouragement and practical guidance. The Solo Travel Handbook (Lonely Planet, $17.99. www.lonelyplanet.com) begins by asking "What's stopping you?" and addressing some of the most common travel-solophobias, from introversion to safety concerns to guilt at leaving loved ones behind.
Then come tips on meeting people, how to use social media to your advantage (without constricting your experience of the world to a portable screen), some suggested solo itineraries, and selection of inspiring first-person accounts of trips taken solo. In Alone Time: Four Seasons, Four Cities and the Pleasures of Solitude (Viking, $27. www.stephanierosenbloom.com), New York Times travel writer Stephanie Rosenbloom savors opportunities for musing, reflection, and setting her own pace as she spends stretches of unscheduled days in Paris, Florence, Istanbul, and, finally, her hometown of New York. The latter section is particularly interesting: Rosenbloom gives herself weekly non-journalism "assignments" that encourage personal exploration and discovery in her own backyard. It's a reminder that solo travel involves journeys in the mind as well as on the map.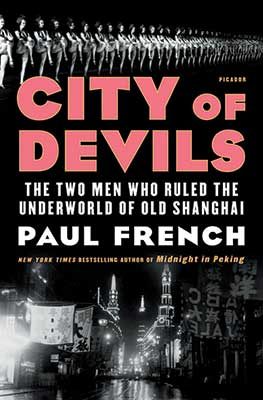 For a thrilling armchair trip you'd never want to experience in person, crack open Paul French's brass-knuckled City of Devils (Picador, $28. www.chinarhyming.com), a true-crime story that plunges readers into 1930's Shanghai, where two unlikely partners Jack Riley, an Irish-American Navy vet, and Joe Farre, an Austrian-born Jew, are overlords of a nightlife scene awash in gambling, drugs, prostitution, and international intrigue. The history of Shanghai, one of the world's great global cities today, is little known to most American readers; and it's hard to imagine a more vivid immersion in a period of that past than this dark- ly remarkable page-turner.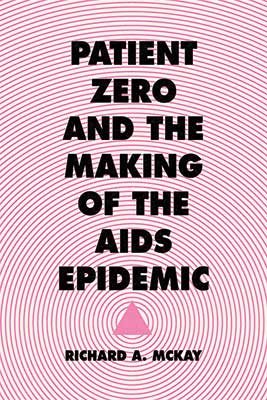 Among the world's most pernicious gay-related myths, up there with homosexuality being a choice, sexual positions being the same as
gender roles, and gay men being pedophiles, is the notion of a sole individual somehow personally responsible for the introduction of the HIV virus to North America. In Patient Zero and the Making of the AIDS Epidemic (University of Chicago Press, $35. www.press.uchicago.edu), London-based scholar Richard A. McKay not only dismantles this atomic bomb of fake news, but explores the way it distorted and distracted from rational approaches to the spread of the virus. Surprisingly readable for a book of such cool, acute analysis, its most eye-opening sections include an empathetic look at the life and personal perspectives of Gaetan Dugas, the French-Canadian flight attendant who was vilified and villainized as Patient Zero in the popular press. McKay also provides a disturbing psychological portrait of Randy Shilts, the ambitious gay journalist and author of And The Band Played On, the book that made Dugas and the Patient Zero myth (even though later debunked) an indelible part of our cultural history: Shilts "was an exceedingly driven reporter, one who had worked very hard to overcome insecurities relating to his looks, his talents, and his addictions…desperate to write an important book, not only to secure the fame he had long craved, but also to help protect the gay community…in this state of mind, he…decided that [Dugas] was a sociopath and to blame for much of the epidemic." While Shilts' book did prove to be an important one, it also created the need for this powerful corrective.
AIRPLANE READ OF THE MONTH
It's a delight to discover a comic voice that's relatively unknown on the national stand-up scene that feels utterly at home between covers. The facts that Guy Branum is also gay, struggles with his weight, and grew up in a remote rural town, makes his new memoir-in-essays My Life As A Goddess (Atria, $26. www.guybranum.com) all the more welcome. "I am not supposed to be a god- dess," he writes. "I am very fat. I am bald. I have a faggy voice. My family is poor. My parents are uneducated. I dress like a wet three-year-old…my parallel parking is amateurish…" What Branum does have is smarts, nerve, and a generosity of spirit; his book delivers uplift as well as snort-laughs. Branum will make wonderful company on many a late summer vacation with his wry, insightful ruminations on body shaming, Pride parties, life in Hollywood, and the need to recognize one's assets and limitations.