People everywhere want to look and feel their best and they're turning to the World Wide Web for help and inspiration. There seems to be an electronic device, online center, social media site, or software application geared for anything to do with health and wellness these days. There are many places to turn to for tracking our health, and monitoring our fitness goals, and providing us with the nutritional tools we need to reach our goals. The best part, in my humble opinion, is that all of these gadgets and sites link us to communities. When we feel "connected" with others as part of a community that shares our same aspirations, we don't feel alone. An online community may make you feel powerful, encouraged and motivated. You may share stories, goals, and tips. You can even decide to meet others like yourself and get together for a cup of coffee or take a class together. In fact, you may find that you have so much in common that you form a friendship, or perhaps fall in love. Here are some health and wellness trends that are heating up the Internet.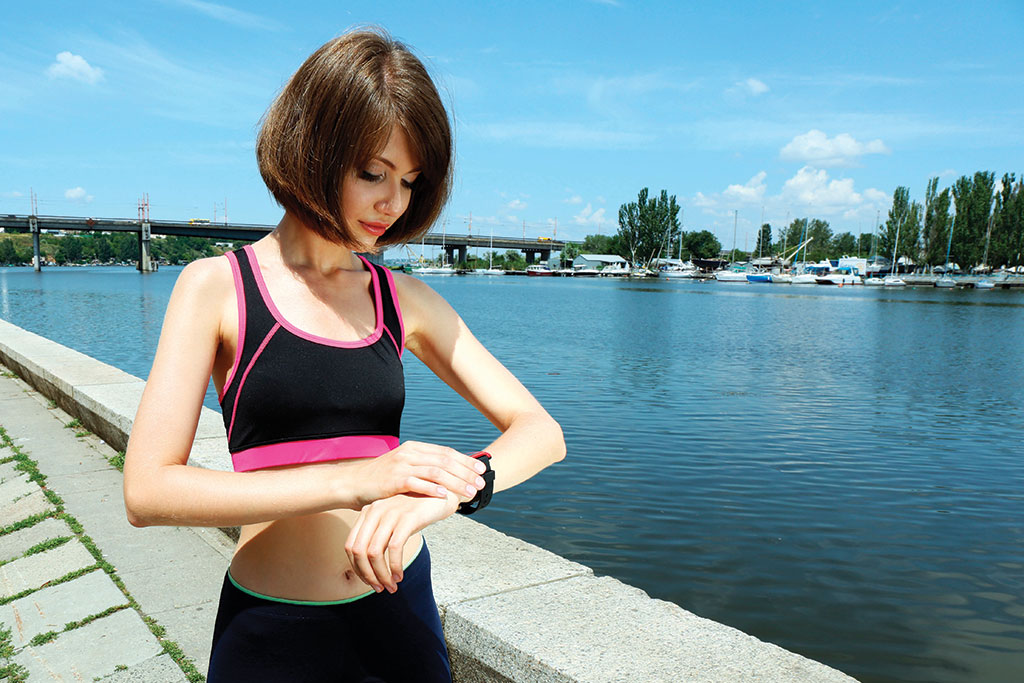 THE DATA CRAZE
Who doesn't own a data tech tool to help count calories, heartbeats, and other biorhythms? Now we can even record and rate our sexual performances. At first, I was a little intimidated. There I was getting ready for a romantic interlude in our hotel room and I see a black "ring" on my beautiful Partner's…wrist. "What is that for?" I've asked, almost in a panic. He told me it was a fitness tracker. Did he intend to record my performance? I don't think so! A fitness tracker (the new cool ones are worn on the wrist) monitors heartbeats, tracks sleep, counts steps, etc., and displays all that data on mini screens, smartphones, and personal computers. Everyone I see has one. I see them on the train, at the gym, and even in restaurants. People are obsessed with these tools and the upgraded ones are even water-proof for those swimmers, divers, and rowers out there. Most of these fitness trackers come with websites and/or applications that help us track progress. Some even allow you to send messages, offer congratulations on achieving goals, and even track your "moods." Personally, I didn't know what the data craze was all about until my Partner said that he was brought to high levels of ecstasy and fits of passion, according to his new data device of course. Ha! (www.fitbit.com; www.jawbone.com; www.apple.com/watch)
ONLINE WEIGHT LOSS PROGRAMS
National brand diet experts are all online, and the internet has skyrocketed memberships through the roof due to easy access. Not only do these online plans provide information to their members, they also offer feedback from professionals and other experts. Most sites have great tools like calorie counters, grocery-shopping , and tips for dining out. It's no longer the "diet plans" of yesteryear, it has been changed and repackaged to "online wellness centers." Subscriber profiles can either be private or public, allowing people to help, encourage, and support each-other in "communities." In fact, two of my friends Scott and Michael met each other on one of these sites a year ago in Miami. Now, they're a hot couple who diet and work out together. Are online weight loss programs the NEW dating site? Maybe. (http://welcome.weightwatchers.com; www.ediets.com; www.southbeachdiet.com)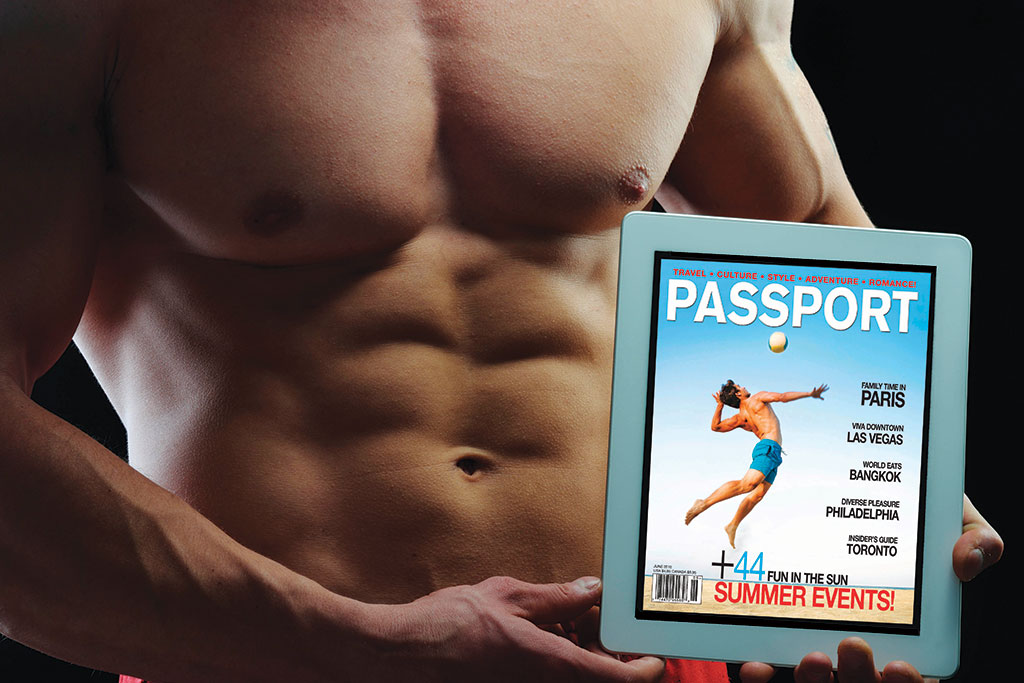 SOCIAL MEDIA INSPIRATIONS
Have you seen those hot dudes showing all their wares on Instagram? How about those yummy pics on Facebook and Tumblr? With smartphones at the fingertips, new selfies concentrate on the nearly nude and the natural, not just narcissism. A new trend of "real-life" beauty is on the rise, while providing information on organic products and sharing wellness tips. Pictures are a great way to motivate others and there's no better way to see eye-popping beauty than on social media platforms. These pictures are coupled with information on where to get great products, fitness wear, vitamins, supplements and/or workout routines. Most of these social media pictures are linked to bios and sites showing how the beefcake in the photo maintains such a great physique. High-gloss perfect images of fitness models are no longer what today's audience wants to see online. They want to see real people, find out about his or her exercise routines, nutritional habits, what motivates them, and how we can look as good as they do. Inspiration is everywhere on social media with just one "click." (www.instagram.com; www.facebook.com; www.tumblr.com)
C'MON GET APP-Y
I remember when one spoke of apps, they spoke about appetizers or deli counters. Today, the term "apps" refer to applications, little pieces of software that enhance our experience in simple, user-friendly ways. Health and wellness apps not only help support our fitness goals, they can connect us to others who may challenge and support in achieving those same goals. It's no surprise that Cody (www.codyapp.com) is a popular Health and Fitness app. It should also come as no surprise that it's my favorite application on my smartphone as well. Why? Well, I'm a social media ninja and the Cody app is so much like Facebook. Cody users gain access to a fitness community. You can post workouts and you can follow old friends and definitely add some new ones. You can track your fitness progress through a timeline and other users can comment on your workout activities. They can even like your routines. Besides the Facebook-like interactions, Cody provides video conferencing with fitness experts and personal trainers to help customize plans, monitor progress, and encourage goals. Plus, you have the Cody community to help support you. Fitocracy (www.fitocracy.com), Lose It (www.loseit.com), and Moves (www.moves-app.com) are other great top health and wellness apps to checkout as well.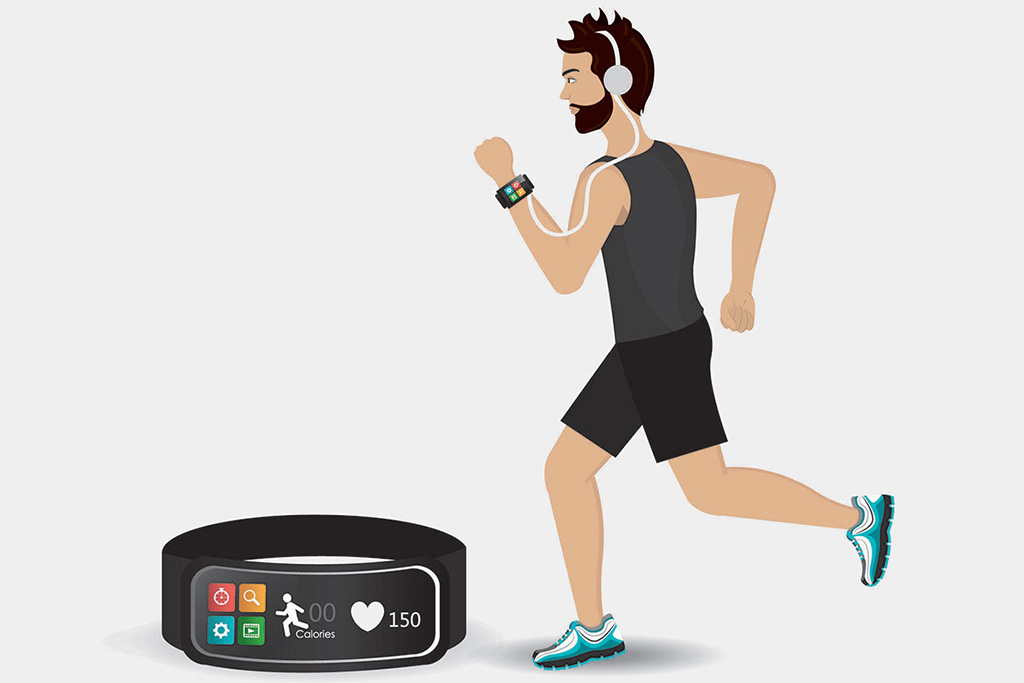 ePROFESSIONALS
The new trend with doctors, nutritionists, and health instructors is online consulting. Video conferencing with these professionals to track results and maintain healthy routines and habits is what it's all about in this Data Age. The American Telemedicine Association estimated that at least 500,000 patients will see a doctor via webcam this year and that number is rising. These are not emergency care situations, but follows ups and progress reports, face to face with your doctor or healthcare professional via computer or mobile devices. Personal trainers and nutritionists are also getting in on the web action. It's more economical for all parties involved too. Counseling over the internet is on the rise as well. Now you can schedule health professionals, fitness consultants, and wellness experts to help track and motivate you toward achieving your individual goals. It's a great way to customize plans with no need for a physical appointment. That saves on gas, train fare, time off from work, and the need to go out in inclement weather. (www.mdlive.com; www.fitorbit.com; www.nutritionvista.com)
HEALTH AND WELLNESS BLOGS
As I've mentioned, inspiration is everywhere on the World Wide Web. There are many LGBT health and wellness blogs out there, and they provide information for body, mind, and spirit. These sites make healthy living a little bit easier and a lot more fun. When searching for great blogs to follow, check out their frequency of posts, comments, engagements with readers, and number of social media followers. (I once followed what I thought was a sensational blog and it took nearly 3 months for them to post another article.) Celebrity fitness experts, famous yoga trainers, and popular nutritionists are great places to start searching for blogs. There are health and fitness blogs for people of various ages and every level of fitness. There are also many different niches to checkout: cross training, nutrition, meditations, free-weights, etc., and all of them are filled with stories to motivate and encourage us. (www.daveywaveyfitness.com; www.huffingtonpost.com/news/lgbt-wellness; www.gayweigh.blogspot.com)