Designer labels for less—do you have any suggestions for the smart shopper?
The Short North is dotted with incredible boutiques. Secret is my favorite— it's the back room at Happy Go Lucky (962 N. High St. Tel: 614-297-1100. www.shophappygolucky.com), a cool indie boutique that has one of the best clearance rooms. The Grandview neighborhood, just a few miles northeast of downtown, is packed with all kinds of thrift stores. You'll find incredible bargains on high-end designer items, and things that are barely worn or still have the original tags on them. Grandview Mercantile (1489 Grandview Ave. Tel: 614-421-7000. www.grandviewmercantile.com) has amazing deals on secondhand antiques, housewares, art, and jewelry.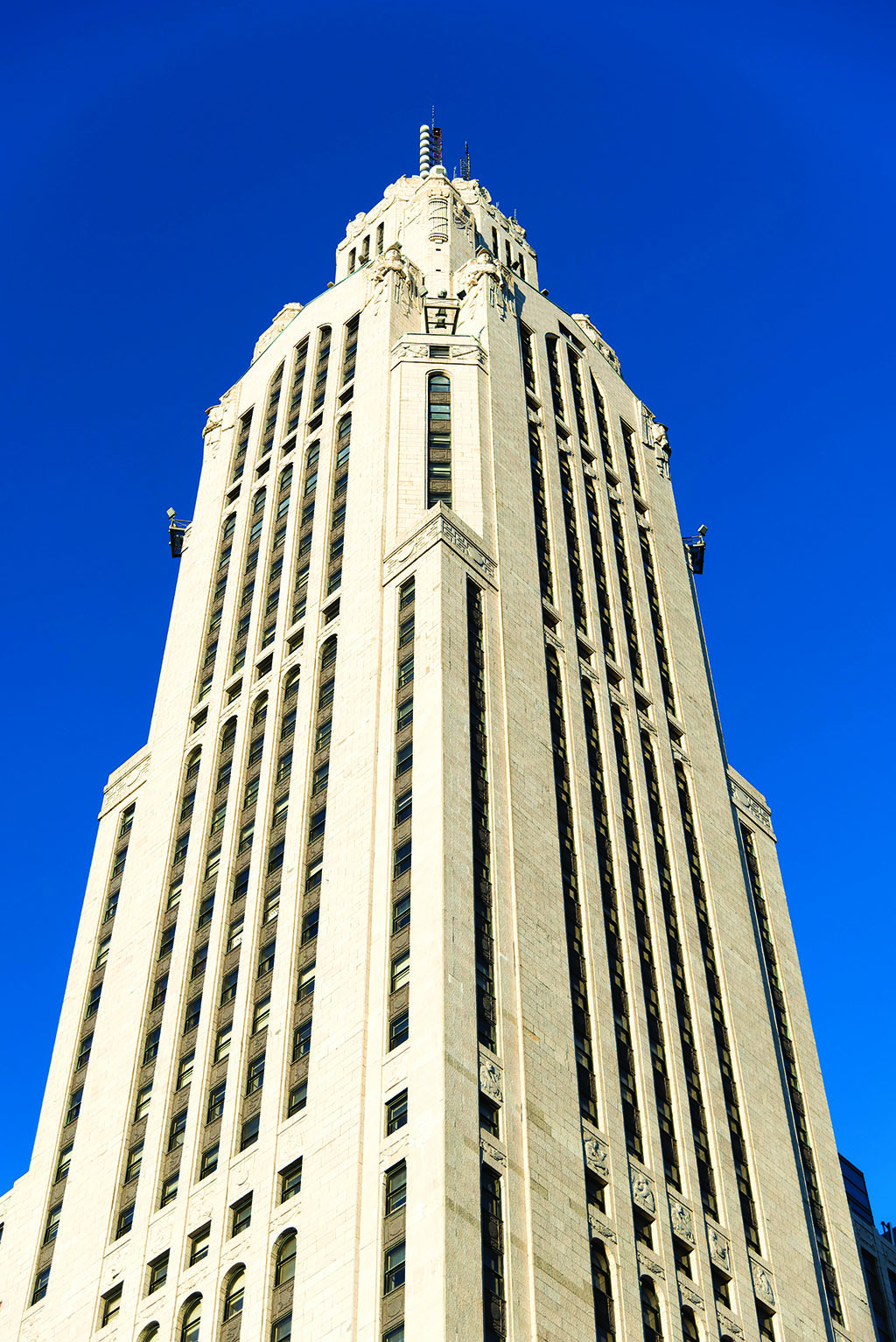 What are the best gay/lesbian bars in the area?
Slammers
(202 E. Long St. Tel: 614-221- 8880.
www.slammerspizza.com
) is a friendly, relaxed lesbian bar and pizza restaurant not far from our hotel, with live music. They do acoustic nights, karaoke, and have a pool table and huge patio. In Short North,
Union Café
(782 N. High St. Tel: 614-421-2233.
www.facebook.com/unioncafe
) is a really popular bar and restaurant that draws both gay and lesbian crowds. For a more chill evening with a big backyard and a martini menu,
Club Diversity
(863 S. High St. Tel: 614-224- 4050.
www.clubdiversity.com
) is in a lovely converted residence, so it feels like you're at a party in someone's living room.
What are the most popular gay dance clubs around?
The most popular queer dance club and party scene is Axis Nightclub (775 N. High St. Tel: 614-291-4008. www.facebook.com/pg/axisnightclub). We send many customers there, and they'll come back and tell us how fun it was. The great drag shows there attract gays, lesbians, and all kinds of revelers looking for a big night out.
Where can someone go for a late-night meal in the city?
Mikey's Late Night Slice (Multiple locations. www.latenightslice.com) is legendary for really great pizza. They're usually open until 3 A.M. on weeknights and 4 A.M. Friday and Saturday nights.
What is the iconic tourist souvenir, and where will we find it?
You can't go wrong with the amazing classic French macaroons from Pistacia Vera (541 S. 3rd St. Tel: 614-220-9070. www.pistaciavera.com), or a bottle of Middle West vodka or Watershed Distillery gin. At the Candle Lab (Multiple locations. Tel: 614- 915-0777. www.thecandlelab.com) you can make your own candles and bring them home with you; we partnered with them for a custom scent for the hotel.
Please finish this sentence: Don't leave Columbus without…
Tasting momos, a Tibetan dumpling in a spicy sauce from Momo Ghar (1265 Morse Rd. Tel: 614-749-2901. www.facebook.com/momogharohio). Shopping at the 32-room gem The Book Loft (631 S. Third St. Tel: 614-464-1774. www. bookloft.com) in German Village. It's one of the country's last big independent bookstores, and certainly one of the largest. Take a crack at the Columbus Ale Trail, because there are more than 50 breweries that make this one of the top craft-ale cities in America.